Budget 2023-24 Expectation: Allocate funds to mental health initiatives for underprivileged section
It is important to mandate emotional wellness programmes for colleges and corporates to make them more accessible and transparent
As we step into February, all eyes are set on this year's Financial Budget allocation.
The Budget preparation has been a default procedure that the Government of India follows every year since 1860.  Last year's promise of instilling a total of 23 tele-mental health centres are almost launched with the National Institute of Mental Health and Neurosciences (NIMHANS) as the nodal centre.
The enlargement of the mental health sector in last year's Budget was welcomed by mental-health experts. Additionally, with us entering offices physically, it is important to understand and act upon increasing the mental health facilities this year also.
Budget after new normal
The 2023 Budget has prioritised the well-being of the middle-class society and Finance Minister Nirmala Sitharaman has made it a prominent aspect of her planning agenda.
According to a report by the Union Ministry of Health and Family Welfare, there is one psychiatrist for every two-lakh people in India. With a rise in population, it is extremely important to first make mental health services available and accessible at the same time.
Mental health and Budget
Overall, the total health budget estimate for the 2022-23 year was 86,200.65 crore, which represents approx. 2.18 percent of India's gross domestic product (GDP). Out of this, Rs 83,000 crore has been allocated to the Department of Health and Mental Health, and Rs 3,200 crore has been allocated to the Department of Health Research. While mental health concerns have plunged in the recent past, we most certainly believe that this year, we will have more holistic contributions in the health sector, specifically in the mental health section to reduce the existing treatment gap.
Numbers have always helped us predict the situation better, here are a few to look at:
The World Health Organisation (WHO )estimates that about 7.5 per cent of Indians suffer from a mental disorder 56 million Indians suffer from depression, and another 38 million do. Additionally, India accounts for 36.6 percent of suicides globally. In my opinion as a Mental Health entrepreneur, the Union Budget of 2023-2024 must acknowledge the increase in mental health issues in India. So, the budget for mental health should allocate resources for the holistic treatment of mental health issues where:
Creating provisions to use Public Social Responsibility budgets by allocating funds to health/mental health initiatives for underprivileged sections. Including awareness activities in educating them and their families will help them make progressive decisions, eliminate stigma on mental health, and normalise seeking help.
Training programs around stress management for our frontline workers where expert-curated training and self-help resources are distributed by the government. Stress management is the need of the hour, especially for the frontline workers who work relentlessly to ensure order in society. Early identification of stress triggers and managing them can help major avoid mental health issues among them in the long run.
Mandating emotional wellness programs for colleges and corporates to make them more accessible and transparent. We as a mental health organisation have already started our revolution towards the common goal of the community of mental health and now it is time that we as citizens of the country take it as a shared responsibility. It is vital for this to become a collective responsibility of the people, the government and opinion leaders for mental health issues are now beyond the four walls.
Considering exemption or even reduction of GST on counseling services for citizens. This will ensure greater affordability of quality services and greatly benefit the masses. As a developing country, we have been able to identify the gaps in the medical industry and have made progress towards formulating laws in making regular health check-ups free of GST. Likewise, waiving it off with the mental health trajectory will increase the in-flow of people coming forward and seeking help in a more holistic manner.
Periodic supervision by the concerned authority will ensure effective implementation, regulation, and governance of Mental Health policies for the masses.
The writer is Co-Founder & CEO, YourDOST—an online counselling platform She tweets @des_richa @yourdost. Views expressed are personal.
Read all the Latest News, Trending News, Cricket News, Bollywood News,
India News and Entertainment News here. Follow us on Facebook, Twitter and Instagram.
also read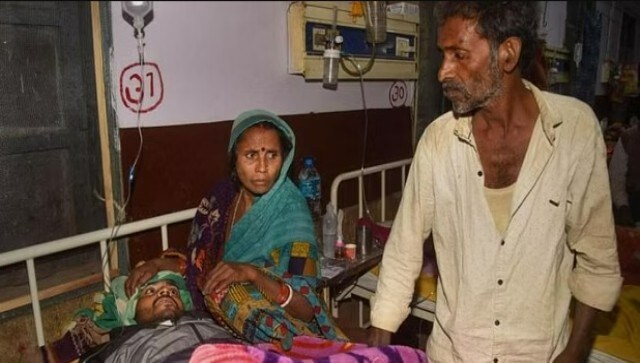 Opinion
Healthcare is a public good. If India wants to become a developed nation by 2047, the sector must be made tax-free
India
You can watch the live streaming of Union Budget on DD News, Lok Sabha TV, Rajya Sabha TV, and other news channels
Business
This budget is for a sustainable future further encouraging green energy, green growth, green infrastructure, and green jobs. We have focused on technology & new economy in the budget, says PM Narendra Modi.