An open letter to Sonia Gandhi: Does decrease in MNREGA outlays equal 'a silent strike on India's poor'?
Contrary to Sonia Gandhi's unfounded allegation, the decrease in demand for MNREGA is actually a reflection of sustained growth in real GDP and the growth of remunerative jobs, leading to an increase in per capita incomes
Alas, despite India being a mature and vibrant democracy, what we lack is constructive opposition. Compulsive contrarians are requested to provide well-informed and well-researched counter-points to government policies, substantiated with economic figures and facts. Sonia Gandhi's recent op-ed, written as the chairperson of the Congress Parliamentary Party, reads more like a cynical rant about the failures of UPA II rather than an informed and balanced criticism of Budget 2023.
The article is filled with attacks on the Modi government's policies and the budget, just as global growth is projected to decelerate to 2.9 per cent according to the IMF, while India is growing at 6.6 per cent. Coincidentally, Gandhi's critique also comes at a time when the India growth story is being praised globally and Modi's global popularity ranking has surged to 78 per cent, the highest for any world leader.
Why does the main opposition view the rise of India from such a negative perspective? Mrs Gandhi, the nation wants facts, not rants. Despite the failures of UPA II and India being counted among the "Fragile Five" economies, this government has brought India to new economic heights in just nine years. Prime Minister Narendra Modi's determination to make India the world's leader is showing results, as his prophetic words gain traction: "When India grows, the world grows, when India transforms, the world transforms."
Before I elaborate on the above, I would like to enlighten the Congress and the opposition that this government has always viewed MGNREGA as a stop-gap, need-based, demand-based, and contingency-based last resort for rural employment, to be used only when state or national employment levels fall, as was the case during the Covid crisis and the economic recovery period. It was never intended to be the primary driver of growth, unlike the allocations made in this budget towards asset creation in infrastructure, railways, the Awas Yojna, and the Jal Jeevan mission, among others.
Contrary to Sonia Gandhi's unsubstantiated allegations that "a large portion of the funding may reach only the government's friends and cronies", that "funding infrastructure at the expense of human development is a mistake", or that "the PM's policy is to benefit his few rich friends at the expense of the poor", this reveals a complete lack of understanding of the holistic, big, and bold economic picture.
To the contrary, Budget 2023-24 announces the highest Capex-led growth that will attract private investments and create a virtuous cycle of growth, as infrastructure has the highest employment and economic multiplier coefficient due to its backward and forward linkages with 200 ancillary industries. Capital investment has been increased to Rs 10 lakh crore, which is 3.3 per cent of GDP, a 33 per cent increase from last year.
Empirically, worldwide studies have shown that every 1x spent by the government on public infrastructure yields 2.5x returns in the economy, as it can increase job creation, support domestic consumption, and attract private investments.
In light of the 32 per cent reduction in MNREGA allocation this year, to Rs 600 billion, which Sonia Gandhi views as "a silent strike on the poor", let us examine the multiple growth drivers embedded in the massive budgetary outlays allocated to sectors that have the potential to create maximum jobs for the unskilled and semi-skilled rural and urban poor:
• There is a sharp increase in Capex by 33 per cent to 10 lakh crores
• Outlays for roads have been raised by 25 per cent
• The outlays for railways is up by 48 per cent to Rs 2.4 lakh crores
• The affordable housing scheme of PM Awas Yojna (Grameen), has been increased to Rs796 billion, which is boosted by 66 per cent over the last year
• As 95 per cent of India's businesses are micro-scale enterprises, the ECLGS scheme for MSME's has been increased to Rs90 billion.
• Rs35,000 crore has been committed to furthering the sunrise sector of India's energy transition and net-zero initiatives
• The outlays for urbanisation and Smart cities in tier 2 and 3 cities have increased to Rs10,000 crore
• Rs 70,000 crore has been accorded to Jal Jeevan Mission
• Free food grains are being provided to 80 crore beneficiaries
• Close to 70 per cent of loans sanctioned under MUDRA went to women entrepreneurs in 2022
• Financial assistance of more than Rs2.25 lakh has been provided to farmers, aside from an Agriculture Accelerator Fund which will ensure affordable technologies and storage facilities are accessible to farmers
• A special focus to skill and upskill lakhs through the Kaushal Vikas Yojna 4.0 to make our workforce future-ready
Optimal employment generation will be achieved through the public capital expenditures flowing into the economy through the previously mentioned outlays, in which labor will be deployed towards urbanization and rurbanization, not by increasing MNREGA. Simply increasing MNREGA outlays does not symbolise that the government is pro-poor, as MNREGA only provides 100 days of employment per person per household, and allocations remain flexible based on the real-time supply and demand dynamics of the job market.
Dear Sonia Gandhi, over the past decade, India and Bharat have made significant progress in reducing poverty, improving quality of life, and making it easier to do business. Unlike during your UPA era, our growth trajectory today is a model admired by the world, as India is on track to become the third-largest economy by the end of the decade.
Contrary to your unfounded allegation, the decrease in demand for MNREGA is actually a reflection of sustained growth in real GDP and the growth of remunerative jobs, leading to an increase in per capita incomes. Moreover, your belief that "only rich Indians are enjoying the benefits of GDP touching pre-pandemic recovery levels" is incorrect. While it is true that the rich have become richer, as stated in the Oxfam report referred to by Rahul Gandhi, it is also true that the poor have become less poor. India's goal of becoming a middle-income economy within this decade is a commendable development since 2014.
The author is the ex-chairperson of the National Committee for Financial Inclusion and Literacy, NITI Aayog. Views expressed are personal.
Read all the Latest News, Trending News, Cricket News, Bollywood News,
India News and Entertainment News here. Follow us on Facebook, Twitter and Instagram.
Tennis
In his congratulatory message to Sania Mirza, PM Modi conveyed that she has left an indelible mark on Indian sports, inspiring the coming generation of athletes.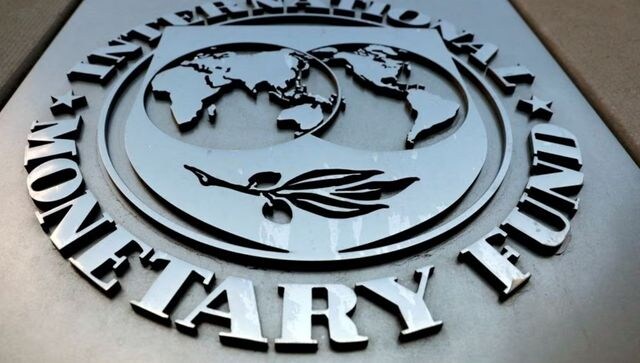 World
The Fund said in a statement on Friday that the changes to its financing assurances policy would apply to countries experiencing "exogenous shocks that are beyond the control of country authorities and the reach of their economic policies."
World
A top official source said the revival of the IMF programme will allow Islamabad to increase required dollar funding from all possible avenues, including getting rollover of upcoming China's SAFE deposits to the tune of USD 2 billion under the planned schemes