Autorickshaw woes, Ambani in Antilla and CCTV for Mumbai
Auto rickshaws face strikes both from CNG suppliers and consumers, Ambani has rectified the vastu dosh at Antilla, and Mumbai is all set for CCTV
Just when autorickshaw users thought things couldn't get worse, they do. Now CNG dealers in the city will go on strike, demanding an increase in their commission, reports Indian Express.  Today, of course, the consumers have decided to hit back at the drivers. "Citizens across Mumbai will observe a 'No Auto' day on Sunday by boycotting autos to protest against the arrogance and dishonesty of drivers."We got calls on Saturday from citizens who have raised their voices against errant drivers and supported our campaign," said Mumbai Autorickshaw Commuter Association (MACA) founder Parameshwar K R," reports The Times of India.
Travails continue, as many citizens are not happy with the plans for the city's metro. "Fears persist over the widespread disruption the Metro-II elevated project could cause to the economic and social life of people residing in some of the most congested areas of the western suburbs," reports Times of India. "Residents and activists opposing the elevated line say a huge number of open spaces, hospitals, shops and residential buildings will be affected when land is taken for the construction of the stations. Experts said that on Linking Road in Khar (W) alone, around 70 residential buildings, the Lawrence High School, St Aloysious High School, Nilgiri Gardens, Madhu Park, Anand Nursing Home and Chandiramani Maternity Home will be affected.Furthermore, traffic jams will increase due to the pillars that will be installed for the corridor," adds the report.
Will the proposed coastal road be good for Mumbai – or bad? "Last week, the Brihanmumbai Municipal Corporation (BMC) has proposed building a coastal road from Marine Drive to MadhMarve, connecting the stretches between Priyadarshini Park, Mahalaxmi and Worli by way of tunnels."A coastal road across the western stretch of Mumbai will be the end of all major beaches, including Juhu and Girgaum beaches. Look what Dadar and Mahim beaches have become after the sea link has come up," pointed out DamodarTandel, president of the city's fishermen community," says DNA.
MukeshAmbani has shifted, says DNA . "Sections of the media had speculated recently on why Ambani hadn't shifted to his new home, and even conjectured that he may never move in because it did not satisfy Vastu requirements. But the businessman had actually moved to Antilla nearly two months ago after addressing the Vastu dosh through a series of rituals and pujas."
And more on the subject of houses-  real estate developers are finding it tough to sell, but are not dropping prices, says The Hindu Business Line. "Mumbai property sale registrations for September recorded a 29-month low at 4,137, down 22 per cent year-on-year. However, the gloomy sales scenario hasn't led to a price correction, as developers continue to hold on to their price-line," says the paper.
And finally, the state is doing something about the CCTV plans for the city. "The state home department will invite proposals from firms interested in setting up a video surveillancenetwork in Mumbai next month.Senior officials said that the department was aiming to invite a request for proposal (RFP), which is used to invite proposals from interested parties, by November 20," reports Times of India.
Find latest and upcoming tech gadgets online on Tech2 Gadgets. Get technology news, gadgets reviews & ratings. Popular gadgets including laptop, tablet and mobile specifications, features, prices, comparison.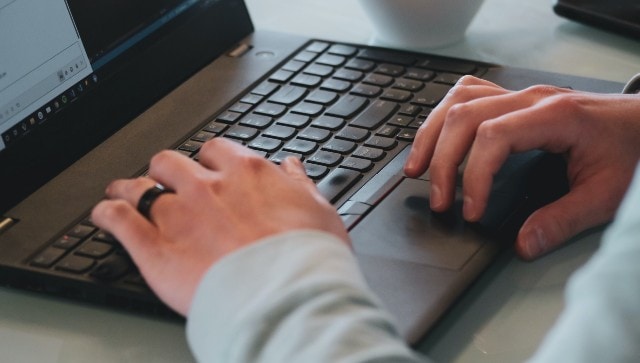 India
There will be two papers in MPSC Prelims: general studies and one civil services aptitude test. General studies will include topics such as current affairs, geography, history, polity and governance, economy, social development, environment and science
India
Maharashtra SSC and HSC exam date: The HSC exams are likely to be held in April, and SSC in May, said state board chairman Dinkar Patil on Monday
India
The advocates for the 89 accused submitted in the court that the applicants had no role to play in the attack and the police had arrested them on mere suspicion