Five incidents of mob violence that shook India, and the documentaries that ensured we wouldn't forget the horrors inflicted on our fellow countrymen.
In a new five-part series, Firstpost views bloody chapters in Indian history, through the lens of filmmakers who painstakingly documented their human toll. Some offer a granular perspective, others a wider framework to understand the contexts in which such violence occurs, and what the aftermath entails.
Featured in this series are Subasri Krishnan's What The Fields Remember, on the Nellie Massacre of 1983; Teenaa Kaur Pasricha's 1984 - When the Sun Didn't Rise, on the countrywide anti-Sikh massacre of 1984; Nakul Singh Sawhney's Muzaffarnagar Baaqi Hai, on the 2013 Muzaffarnagar riots; Rakesh Sharma's Final Solution, on the 2002 Gujarat riots, and Deepa Dhanraj's Kya Hua is Shahar Ko?, on the Hyderabad communal riots of 1984.
***
For many filmmakers in India, Deepa Dhanraj's 1986 film Kya Hua is Shahar Ko? has been a huge inspiration for their own pursuits of political documentary filmmaking. There are particularly two reasons for the repute and regard Dhanraj's film enjoys till date: A) It was one of the first documentary films of its kind and presented a rioting city through multiple lenses in an objective manner. Hence, in the hindsight, the film becomes an important part of the journey in terms of the way documentary filmmaking has changed/evolved over the years in India. And, B) With Kya Hua is Shahar Ko? Dhanraj not only puts forth a portrait of the city of Hyderabad amid communal violence, but also documents the growth of a politically-infused fundamentalist ideology that over the years would become a dominant narrative in Indian politics.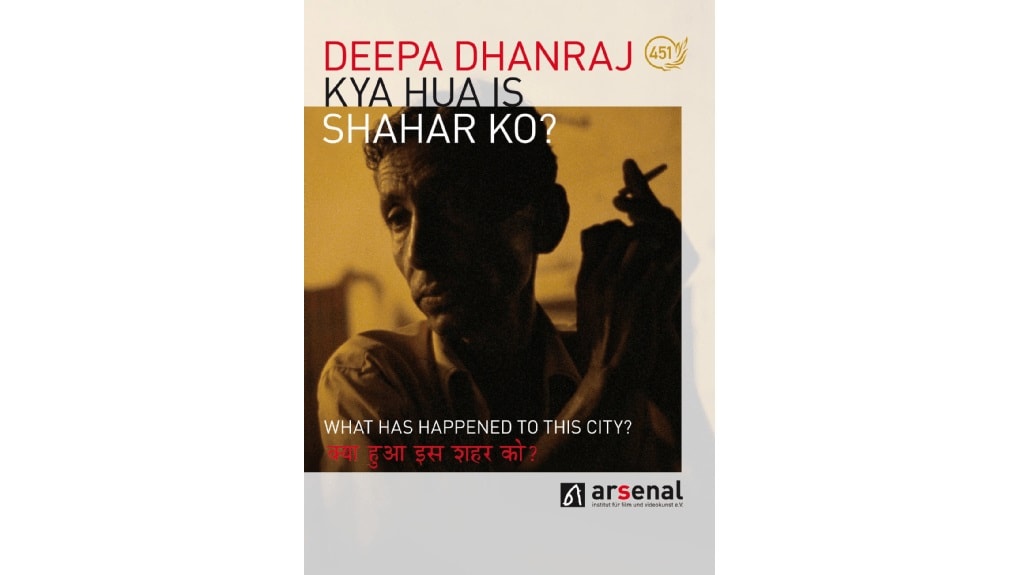 Today, the film is prophetic. "What we filmed in 1984 was a process of supremacist politics in action. Everything was present — the particular political language, the slogans, the uniforms, the flags etc. It was basically observing Hindutva in the making," Dhanraj says.
***
Since the late 1960s, incidents of communal violence and civil unrest had begun occurring sporadically in various parts of Hyderabad. Through the 70s, this situation kept escalating and by the early 80s it became ever more frequent with the political manoeuvring of religious sentiments and the instillation of the idea of the 'other'. In 1984, this rhetoric was categorically being played up and placed along with the elections and the Ganesh festival.
Prior to 1980, the Ganesh festival was celebrated in homes in Hyderabad. By 1981 it had become a new public spectacle with large Ganesh idols cast in militant forms being transported in trucks in a massive procession that would culminate in the centre of the city. Senior RSS, VHP and BJP leaders would mark their attendance in these processions and address the participants. Invariably, every year during the Ganesh procession communal clashes would take place and people would be killed.