Five incidents of mob violence that shook India, and the documentaries that ensured we wouldn't forget the horrors inflicted on our fellow countrymen.
In a new five-part series, Firstpost views bloody chapters in Indian history, through the lens of filmmakers who painstakingly documented their human toll. Some offer a granular perspective, others a wider framework to understand the contexts in which such violence occurs, and what the aftermath entails.
Featured in this series are Subasri Krishnan's What The Fields Remember, on the Nellie Massacre of 1983; Teenaa Kaur Pasricha's 1984 - When the Sun Didn't Rise, on the countrywide anti-Sikh massacre of 1984; Nakul Singh Sawhney's Muzaffarnagar Baaqi Hai, on the 2013 Muzaffarnagar riots; Rakesh Sharma's Final Solution, on the 2002 Gujarat riots, and Deepa Dhanraj's Kya Hua is Shahar Ko?, on the Hyderabad communal riots of 1984.
***
"Those who cannot remember the past are condemned to repeat it."
FINAL SOLUTION, Rakesh Sharma's documentary on the aftermath of the 2002 Gujarat riots — that left 2,000 dead, hundreds raped, and more than 2,00,000 people, most of them Muslims, homeless or displaced — begins with these words by George Santayana.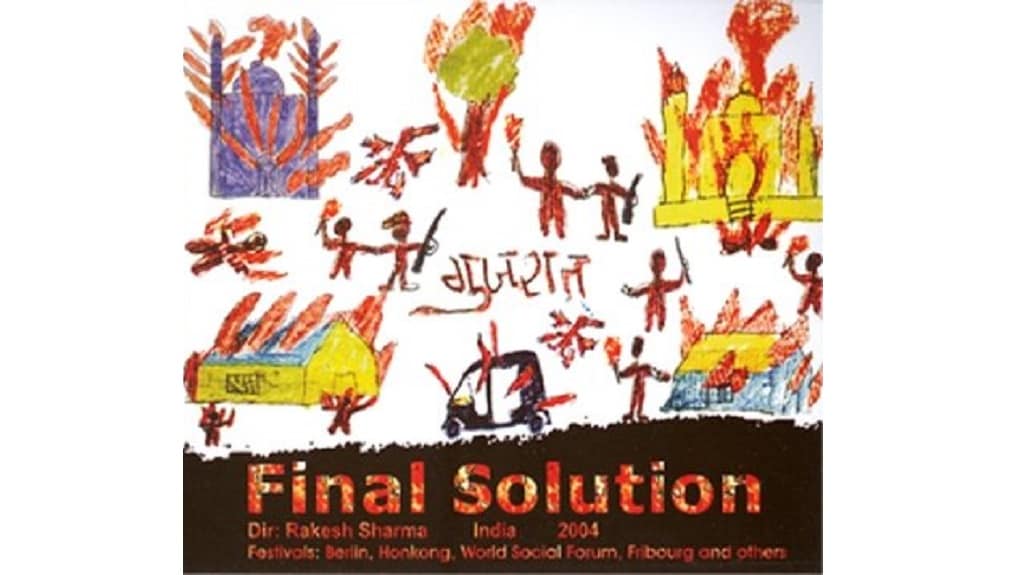 It is perhaps fitting then that Final Solution, in a sense, marks a culmination of Sharma's own past.
"I come from a family that suffered during Partition. I heard various kinds of narratives growing up. A large part of my extended family harboured hate and intolerance as they had sustained massive losses in terms of property and life," Sharma explains.
Also in those formative years, Sharma was exposed to the works of Premchand, Sarat Chandra and Yashpal; there were always books aplenty in the household thanks to his father — a writer of short stories who held a day job as a banker. Sharma remembers being particularly struck by the stories of Manto — a writer he didn't initially understand but later grew to appreciate. "I could relate (his writing) to the narratives I had heard from within my family and the gatherings I would go to, where I would meet people with similar narratives of hate," Sharma says.
He was a college student at the time that the 1984 anti-Sikh violence erupted. Unable to sit silently at home in the midst of such atrocities, Sharma volunteered briefly at relief camps. Later that decade, he moved to Bombay to work on Shyam Benegal's Discovery of India. When the 1992 Bombay riots took place, Sharma took a break from his documentary filmmaking and ran a relief camp in the suburb of Jogeshwari full-time for 8 months. And when the 2002 Gujarat riots occurred, Sharma had just released his documentary on the previous year's Bhuj earthquake — Aftershocks: A Rough Guide to Democracy, a story he stumbled upon while installing solar lamps in quake-affected villages in Kutch as a volunteer.
After the 2002 carnage, Sharma decided to intervene not as a volunteer, but as a filmmaker. Not that a film was on his mind when he went to the epicentre of the violence. Instead, "I could see there was a counter-narrative being peddled that this was a spontaneous reaction to what had happened in Godhra," Sharma says. "Everything was being swept under the carpet. A month after the riots, when I was travelling in the bastis, I could see that FIRs were being fabricated or manipulated."