When friends ask what my 'type' in men is, my instantaneous response has always been "nice guys". It would probably be the common denominator if I were to compare the men I have dated over the last few years. They may have starkly different ways of looking at life, they may do very different jobs, and it didn't work out with each for different reasons, but they were, in essence, nice guys.
It befuddles me when my friends express interest in guys who are not nice (read: the 'bad guy' type). Why would you date someone who comes across as an overall terrible person? A nice guy won't hurt you, break your heart, spread lies about you, or unleash revenge porn after a bad breakup (a very real concern in the age of social media). He respects your career choices, he doesn't assume that you're on your period if you're having a bad day, and he's a proud feminist ally.
But what do you do when that nice guy turns out to be a sexual harasser?
The Nice Guy™ is now a type. He is easily identifiable because of his generally gentle disposition. He will get aggressive, but it's only when he's fighting sexist trolls on Twitter. Unsurprisingly, he is socially aware. He won't get offended when you want to split the bill on the first date, and will insist on dropping you home when it is late at night. He expressed solidarity when you shared your #MeToo story. He said he couldn't fathom the pain of women who had been harassed by Harvey Weinstein, time and time again. But as it the cases of Aziz Ansari and the Mumbai-based spoken word poet Shamir Reuben have recently indicated, such a guy could be capable of violating consent/being abusive.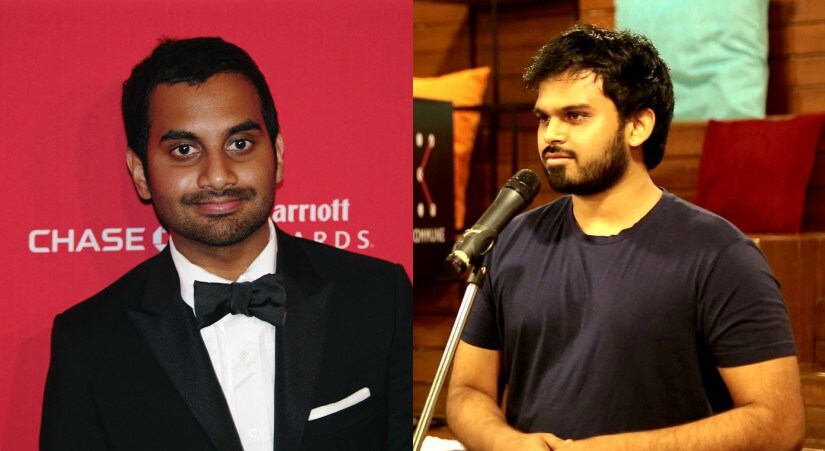 It's not difficult to understand why the Nice Guy™ has such an appeal, especially in a world which is teeming with men who don't understand soft nos or crack rape jokes with abandon. What I, and many women like myself, failed to recognise is that these men who we call nice are really just decent human beings. We've known so many stories of men who've sent unsolicited d*ck pics and forced themselves on vulnerable women, that any man who doesn't, automatically comes across as a shining beacon of hope. We've been handing out cookies to people for not being bad. Ironically, this was pointed out by Aziz Ansari in his Madison Square Garden stand-up special, when he found that most women would settle for men who were "decent and hygienic" — yep, that's how low the standards have fallen, he remarked.
But in the case of a lot of these men, it isn't limited to basic behaviour. Many of them are active supporters of gender equality — they're 'woke'. It can be argued that it is an identity they put on in public because it is fashionable and earns them brownie points. It makes them seem genuine and becomes the reason why people look up to them and even learn from them. It peddles the belief that they are fighting the good fight. This is what makes their trespasses seem like a bigger betrayal.
Their supporters will say that they didn't know better, as was the case with Aziz Ansari and his best friend and co-star Lena Waithe. That they have been socialised into thinking that problematic behaviour is acceptable, so they could not tell right from wrong. That there needs to be a better way to express consent. That dating culture needs to change, that their transgression was a one-off thing.
But what when the Nice Guy™ is a serial offender, whose offences have only come to light now? It is only then that we realise that their feminism is only performative and convenient, that they don't practice what they preach.
Even after article upon article and a barrage of screenshots emerge, you'll find supporters who will insist that the man must be given the 'benefit of doubt' and that they should be considered innocent until proven guilty, never mind the fact many women have revealed their painful stories — and sometimes, even identities — in order to prove that they were wronged. It's the most well-crafted smokescreen. They can't believe that someone who said all the right things and stood for all the right causes could falter so in real life. "Surely, there is another side to this story," they will say.
Putting such men on a pedestal is part of the problem, not just because it creates the impression that they are incapable of doing any wrong, but also because that where this predatory behaviour probably stems from. There is a power dynamic put into place when someone who is a public figure takes an interest in someone who is their fan or admires their work. When the person you admire and develop romantic feelings for does something problematic, such as coercing you into sexting, your mind is confused and can't come to terms with what has happened. This is not how you knew them or thought them to be.
If there is anything I have learnt over the last few months since #MeToo, it is that the Nice Guy™ is a bigger myth than the unicorn (to its benefit in this argument, the unicorn has more legitimacy because it is the national animal of Scotland). While it is impossible to know what someone's behaviour is truly like, even if you are their close friend, it is important to know that no one is infallible. And above all, it is imperative to listen to victims, rather than eulogising the man in question and talking about how you can't believe they did such a thing.
There are no Nice Guys™, only men who have either been sexual harassers or not.
Updated Date: Feb 08, 2018 18:36 PM