It was not too long ago that we published the Guysexual guide to the 50 things to not say on a first date — unless you wanted it to end of course. But you can never be too careful, so we're following up that list with a brand new one — of the 50 other things you shouldn't say on a first date. Here it is: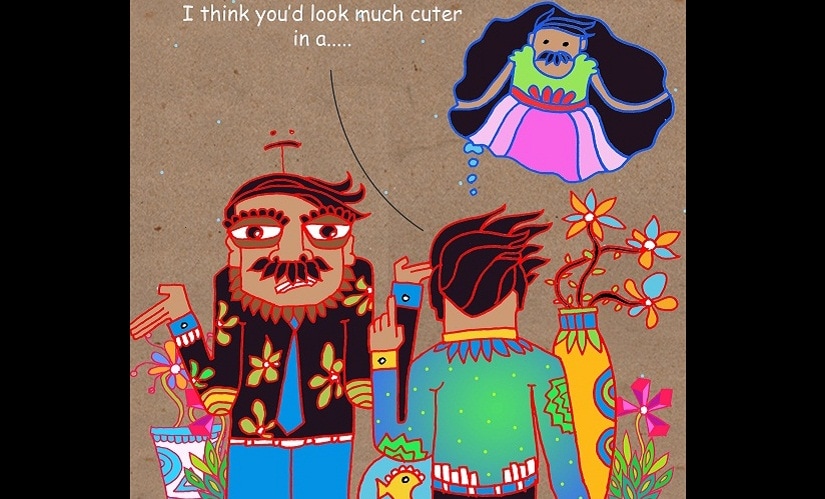 1. 'I think you might be going bald.'
2. 'Well, technically, we are still together. Do you think this would count as cheating?'
3. 'Wow, the people who take your profile pictures on Facebook do a really good job!'
4. 'Okay, don't look now, but that waiter has the cutest butt in the world.'
5. 'I am so sorry I couldn't return your call last night, I was on a date.'
6. 'But how can you like Gossip Girl?'
7. 'I see that you are friends with my ex on Facebook…'
8. 'So funny thing, I Googled you.'
9. 'I am vegan.'
10. 'So what's being a doctor like? Oh wait, you aren't one? Oops, I think I mixed you up with this other guy I've been talking to.'
To continue reading the other 40 things-not-to-say, click here.
More from the 'Guysexual' series on Firstpost:
Part I: The secret lives of gay Indian men
Part II: Myth busting the Indian gay man
Part III: The world of gay dating apps
Part IV: Here are the five guys you will meet on Grindr
Part V: The dubious dilemma of online dating
Part VI: 50 things to not say on a first date
Part VII: Myth Busting The Gay Man 2.0: Because I Wasn't Done The Last Time
Part VIII: The 25 boys not to date in 2016
Part IX: Fat and fabulous — let's stop toxic masculinity once and for all
Firstpost is now on WhatsApp. For the latest analysis, commentary and news updates, sign up for our WhatsApp services. Just go to Firstpost.com/Whatsapp and hit the Subscribe button.
Updated Date: Nov 19, 2016 10:23:10 IST