Mood Indigo 2018: Abhishek Upmanyu, Norwegian band Leprous enthrall audiences on Day 2
IIT Bombay's annual cultural festival Mood Indigo is under way, and dove into its second day on 28 December with an interactive session with India's Textile Minister Smriti Irani
Indian Institute of Technology (IIT), Bombay's annual cultural festival Mood Indigo is under way, and dove into its second day on 28 December with an interactive session with India's textile minister Smriti Irani, who spoke to those gathered on the current educational climate of the country and its move towards a more tolerant space. Speaking at this platform about the rights of the LGBTQI community, she emphasised that politicians should not issue any instructions to the community as a whole.
Mood Indigo hosts Humourfest each year, and the 2018 edition had on stage Abhishek Upmanyu sending audiences into gales of laughter. The convocation hall in IIT Bombay's campus also welcomed several dance troupes, each swaying to its own distinct form and music at the Dance Fest. Contestants from various institutes participated in the elimination round of the annual one-act play contest, Third Bell.
The theme for the 2018 edition of Mood Indigo, an event spread across the entire 500-acre campus, is 'A Montage of Dreams'. Students gathered in large numbers to experience what was in store on Day 2 of this festival. Among the many events taking place on the campus was the dance-off competition Desi Beats and the semifinals of the contest, The Chosen One.
Day 2 also had in store a line-up of musicians from across the world for the International Music Festival, ranging from the Brazilian singer, songwriter and pianist Jim Porto to Mumbai-based jazz, blues and Carnatic vocalist and songwriter Aditi Ramesh. All around the campus, attendees participated in activities such as paintball, land zorbing and go karting.
Those at MoodI, as the festival is often referred to, would also gather towards evening on the gymkhana grounds to witness Livewire Nite, a performance by the Norwegian band Leprous, followed by the theatrical production Dekh Behen, which stars Mithila Palkar, and Stand-Up, a serious play about comedy, bringing the second day of the event to an end on a high note.
IIT Bombay's Mood Indigo will go on till 30 December, 2018. More details about the festival can be found on its website.
Find latest and upcoming tech gadgets online on Tech2 Gadgets. Get technology news, gadgets reviews & ratings. Popular gadgets including laptop, tablet and mobile specifications, features, prices, comparison.
Lifestyle
Alexander's army came across the Ferula Asafoetida plant while crossing over the Hindu Kush mountains into India, and the Hindu Kush — Afghanistan and Iran — has been the cradle of this remarkable spice, known as 'hing' in Hindi.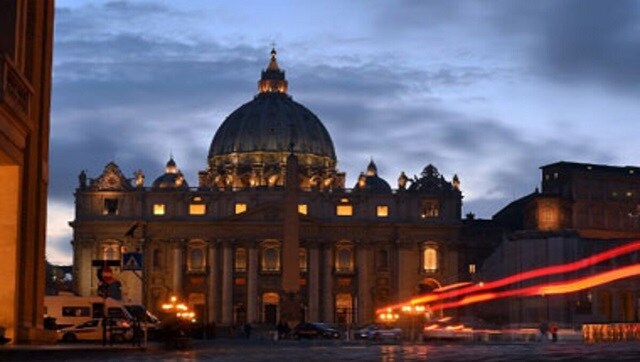 Lifestyle
Since his death, Carlo has become known in some Catholic circles as the patron saint of the internet for his facility with computers and his early and enthusiastic embrace of the web, which he used as an expression of his Catholic faith.
Arts & Culture
The edicts are sung in the original Magadhi Prakrit by TM Krishna, in ragas drawn from the Carnatic music tradition.