Mood Indigo 2018: EDM artist Ummet Ozcan, comedian Atul Khatri perform on Day 1
The 2018 edition of Mood Indigo — perhaps the most-awaited and highly celebrated college festival by students across the country, which is organised by the Indian Institute of Technology (IIT), Bombay — began on a high note at the stroke of midnight on 27 December
The 2018 edition of Mood Indigo — perhaps the most-awaited and highly celebrated college festival by students across the country, which is organised by the Indian Institute of Technology (IIT), Bombay — began on a high note at the stroke of midnight on 27 December. An acrobatic performance by artists from around the world marked the beginning of the four-day long gala.
The first day of Mood Indigo, or MoodI, started off with Vogue, an inter-college contest showcasing the fashion trends among the youth, followed by The Shrink and the Nut, a humourous play presented by the well-known stand up comedian Atul Khatri and psychiatrist Anjali Chhabria.
Competitions, events and massive gatherings were held at the 500-acre campus on the first day of MoodI, and A Montage of Dreams is the theme this season at the festival. Students participated in the elimination round of the Hindi poetry contest Kaavyanjali, with finals reserved for the third day, and the nerve racking Just A Minute (JAM) competition which required quick, witty thinking by the participants. The famed A Capella event Chonchord, and Radioactive, a contest for budding radio jockeys, provided a platform for new talent.
At the KV Grounds, one could find a crowd of people engaged in paintball battles, bungee jumping and some even floating off on hot air balloons. Those gathered around on the first day of MoodI also witnessed a performance by India's only female magician Suhani Shah, and a tribute to Linkin Park by the six-member rap-rock band from Mumbai, Anthracite.
The best event of the day promises to be Dutch and Turkish EDM artist Ummet Ozcan's concert scheduled for the evening.
IIT Bombay's Mood Indigo will go on from 27 to 30 December 2018. More details about the festival can be found here.
World
Police said five police officers were injured during the unrest while a rock thrown by rioters smashed the window of a passing ambulance carrying a patient
India
As per the previous norms, the IITs had no quota for ST/SC and OBC candidates in the recruitment for senior positions, except in the management and humanities faculties.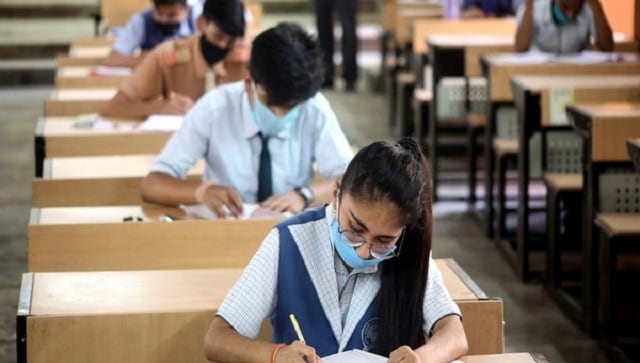 India
The revised syllabus of JEE (Advanced) 2023 is online. There are changes in all three subjects covered by JEE Advanced