Léuli Māzyār Lunaʻi Eshrāghi on indigenous curatorial practices, and the politics of multiple identities
Léuli Māzyār Lunaʻi Eshrāghi on improvising strategies for de-centering and de-colonialising curatorial practices | Experimenter #CuratorsHub 2018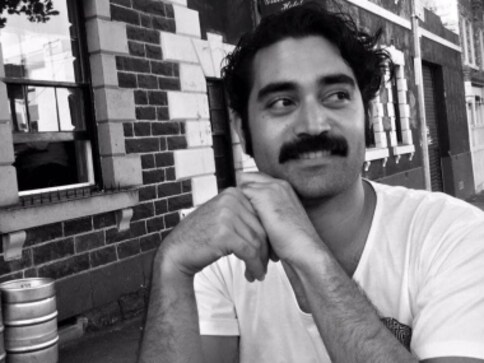 Léuli Māzyār Lunaʻi Eshrāghi situates himself as being of Sāmoan, Persian, German, and Chinese ancestries, a nod to the multiple sources from which we often derive our being and the legacies of our identity. He speaks about his heritage; his location in a land not necessarily his own, while improvising strategies for de-centering and de-colonialising curatorial practices.
How can one indigenise a curatorial practice?
I don't think curatorial practice can be indigenised by people who are not indigenous, though moves to indigenise curricula, institutions, ways of working in the arts are in vogue in Canada and Australia. It's not just a set of key performance indicators, because just as settler colonialism is a process, Indigenous-determined agency over cultural presence, display and performance in ongoing colonial contexts is a process. The guiding principle is nothing about us without us, but of course, I cannot speak to the contexts of Indigenous peoples of South Asia which I have recently begun learning more about. I think the diversification of learning and display practices, distinct to the Western-centric educational and aesthetic institutions and canonised histories that have become widely known, means that we can ask ourselves what is curating, if not care for the display, embodiment and living archiving of our histories and territories.
It seems like you strategically configure your bio in order to situate yourself and locate your position in the spectrum of coloniser/colonised. I'm particularly fascinated by this one, where, after stating your Sāmoan, Persian, German, and Chinese ancestries, you speak of yourself as an "uninvited guest in unceded Kulin Nation territory." Is this an embodiment of both indigenising and decolonising the Western hold over curatorial practice?
It is firstly an ongoing indigenous practice in the Great Ocean region and elsewhere to situate yourself in relation to your genealogy and home places, and to your interlocutors. It is in part aspirational as I, like many diasporic and displaced people, seek connection and warm knowing of my lesser known ancestors and their histories that flow through me. It is also a strategic invitation to everyone present to locate themselves in Indigenous territory, whether they know who local indigenous peoples are or not. Particularly for use in large settler and militourist colonial contexts like Australia, Aotearoa/New Zealand, Canada, Kanaky/New Caledonia, United States of America and other places. The main thing I mean is that we who are not descendants of the first Western European colonisers on this planet are the inheritors of thousands of histories and practices linked to valleys, deserts, wetlands and plains that anchor us, so a hegemonic Western-centric curatorial practice, owned and canonised by Euro-Americans today, cannot be the compass by which we see ourselves into non-colonial, non-traumatic futures if these are ever to be realised.
In "Who are we Beyond Imperfect, Imposed Asia," you write about how the very term 'Asia', which continues to be an organising curatorial principle for large-scale, international shows, is a Western imposition. Towards the end, you say: "The opportunity exists today to enact decolonial approaches to diverse ways of knowing and being that have been marginalised and silence since at least 1492. This challenge to decolonise our languages, our conceptions, and our practices is a unique chance to redress the colossal weight of continuing intersectional oppressions." What does this opportunity look like? And what are some of the diverse ways, in your opinion, by which curators can facilitate such a decolonisation of language and mind?
I think we can more deeply consider the framing of works, artists, curators, writers in regionalised histories and continuities of practice. Instead of Asia-Pacific as an unidentified, shifting grouping of territories as is used in many region-based biennial/triennial exhibitions globally, I would suggest we extend the semantic field of Indigenous and non-European language terms, and create new ones when needed. Thousands of peoples maintain sensual, agricultural, ceremonial-political, and speculative practices in every part of the expansive Great Ocean region, that has variously been referred to as Oceania, Pacific, Pacific Rim, Australasia and South Seas by the interests that led the region's colonial invasion for the last 500 years. As Tongan and iTaukei Viti theorist and educator Epeli Hau'ofa has shown, these worlds can be viewed as a sophisticated oceanscape of relationships rather than tiny islands in a fluid expanse. I-Banaba, I-Tungaru and African-American theorist, poet and educator Teresia Teaiwa famously explained our kinship links with our primary Ancestor in this way: We sweat and cry salt water, so we know the ocean is really in our blood. It is more honest and cognisant of genealogical time to group artists of the Philippines, Taiwan, Okinawa with artists of California and Mexico with artists of New Guinea and Australia if ancestral ceremonial and trade relationships are to be considered, than to artificially separate artists by current nation-states. Further, the universal applicability of concepts and approaches is what we are questioning here, meaning that I would like to see more locally accountable and responsive approaches to organising cultural display and performance that are say based in Bengali village sociality or the like.
This interview is part of an ongoing collaboration between Experimenter Curators' Hub and Firstpost. Visit the ECH blog for more information. 
Also read: Experimenter gallery's Priyanka and Prateek Raja on how they put together the prestigious Curators' Hub
Life
The Mumbai-based NGO Humsafar Trust — headed by LGBTQ rights champion Ashok Row Kavi — moved the Supreme Court against Section 377. Row Kavi spoke with Firstpost about what prompted the petition.
Life
Arun Kuppuswamy's Monday won the 'Special Jury Award (Non-Feature film)' at the National Awards this year. The jury citation read, "A simple and surreal representation of the mechanical and the mundane".
Life
'We have talented women scientists, but the numbers are not in their favour,' says Dr Yamuna Krishnan, who won the Infosys Prize in the Physical Sciences category recently