It's a balmy night in 2014.
I am at an LGBT party in the suburbs with a drink in my hand and grinding couples on the side. I feel a tap on my shoulder. It's Daniel, an American expat who moved to the city almost a decade ago. I smile.
Our relationship can be summed up by 'pokes' and staggering witty banter on Facebook. It's one of many dalliances I've had that die an early death, even before numbers can be exchanged. He squints at my face.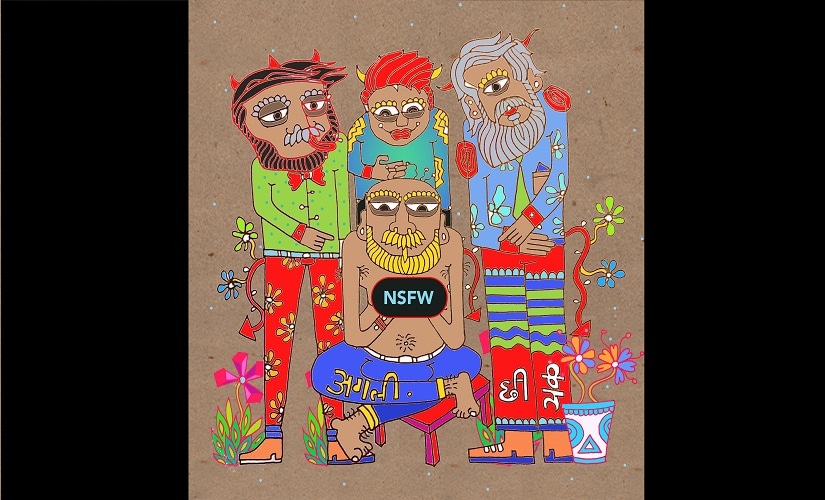 "You look a lot different than in your pictures; have you been drinking a lot?"
I suck in my stomach and my self-respect. Is it that last French fry that I just popped into my mouth? Is it too much alcohol? Is it too less sleep? A heavy bone structure? Just bad genes? Or simply the fact that I have my heart in my throat?
I mumble out a lame excuse and blend myself with the background. Daniel busies himself with a pretty boy by the bar, as I exit out of my guest-starring role in their soon-to-be love story. I can walk back home in shame, but this is 2014, and I don't have a Fitbit to count the calories I will burn.
If you are a human being who wasn't born with a set of six packs to flaunt at the beach, you've probably witnessed it firsthand — every gay man has either been at the receiving or serving end of body shaming (or sometimes even both) — it's like Mean Girls but with men. Don't believe me? Just walk into the next LGBT party.
Or simply log into Grindr.
You'll hear a storehouse of excuses. He's too fat. He's too thin. He's too skinny. He's too chubby. He's too square — the entire concept of the perfect body is almost as fictitious as Donald Trump's chances of winning the presidential election. (I wrote this before the results were out, sadly). While the glorification of the male body has always been an important part of gay culture, social media is partly to blame. Hiding behind Instagram edits and Snapchat filters, it only becomes easier to project the most perfect versions of ourselves. Plus, you can do this while scoping out the competition and secretly judging everyone who doesn't look good in a tank top (Side note: I have a love-hate relationship with tank tops. I'd love to wear them, but they hate me.)
Read the rest of the piece here.
More from the 'Guysexual' series on Firstpost: 
Part I: The secret lives of gay Indian men
Part II: Myth busting the Indian gay man
Part III: The world of gay dating apps
Part IV: Here are the five guys you will meet on Grindr
Part V: The dubious dilemma of online dating
Part VI: 50 things to not say on a first date
Part VII: Myth Busting The Gay Man 2.0: Because I Wasn't Done The Last Time
Part VIII: Guysexual guide to the 25 boys not to date in 2016: Avoid these Mr Wrongs at all costs
Your guide to the latest election news, analysis, commentary, live updates and schedule for Lok Sabha Elections 2019 on firstpost.com/elections. Follow us on Twitter and Instagram or like our Facebook page for updates from all 543 constituencies for the upcoming general elections.
Updated Date: Nov 12, 2016 09:01:18 IST