Experimenter Curators' Hub 2018: Prasad Shetty, Rupali Gupte on urbanism, architectural activism and collaboration
Prasad Shetty and Rupali Gupte are architects and artists who prefer to call themselves urbanists. They spoke with Firstpost from the sidelines of the Experimenter Curators' Hub 2018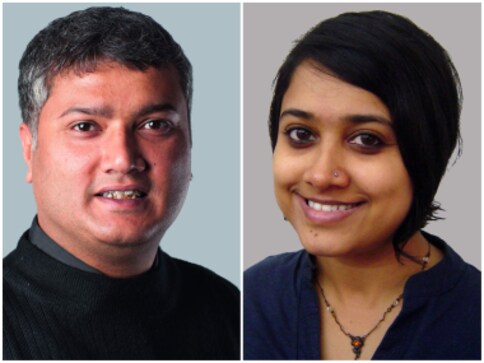 When is space, and what does it take for space to happen? These were two ostensibly simple questions that became the premise for a large-scale exhibition at Jawahar Kala Kendra, Jaipur earlier this year, curated by Prasad Shetty and Rupali Gupte, architects and artists who prefer to call themselves urbanists. In an attempt to recognise the expanded field of architecture, and to generate critical commentaries on contemporary space making, When is Space brought together a vast gamut of participants that included architects, artists, designers, researchers, urbanists, philosophers, architecture colleges and museums.
This was among the Mumbai-based duo's more recent accomplishment. Past coups include their presence at the 2014 edition of the prestigious Venice Biennale, when Transactional Objects, a collection of nine separate artworks representing the creation of a new city based on inspiration from its residents, was part of All the World's Futures, curated by Okwui Enwezor.
Shetty and Gupte spoke at this year's Experimenter Curators' Hub about their many curatorial endeavours that are enmeshed with their artistic and architectural practices. They chatted with Firstpost about their vocation.
How would you explain urbanism to a layperson?
Henri Lefebvre, in the early 1970s, made an important proclamation — he said that most of the world has become urban. Of course what he meant was not that most people live in cities, but that city-like conditions, aspirations and practices are emerging everywhere. He was referring to a distinguishable way of life. We think of urbanism through the idea of 'form of life'.
For us, 'urban' is not a bounded condition like 'city' is and definitely not in opposition to rural. We think of the urban in overarching ways — limitless, formless, characterless and all-inclusive. It is a form of life with a certain intensity of things - claims, organisational forms, gossips, desires, infrastructure, etc. Urbanism is the study and practice of this form of life.
Urban studies today include a broader study of habitat (study of societies with a focus on physical form). For us, it is also strategically useful to give this overarching dimension—it helps in liberating the engagements from disciplinary and practice-based boundaries.
You both seem to identify first as urbanists, then architects or artists. Do you see it as a calling or a vocation?
We have been interested in looking closely at the urban condition since quite some time now. Our ways of thinking have been shaped by this interest substantially. For us it is a trip to collect stories from cities and constantly reconfigure existing ideas about the world. So sure, there is a calling.
Calling oneself an urbanist is rather tactical — we are in an interesting situation where we don't know what to call ourselves — we are trained as architects, interested in cities and philosophy, and practice as architects/ artists/planners/educators/story-tellers/friends, etc. The term 'urbanist' is a soft term without disciplinary boundaries but with an urban focus (again urban here is a philosophical category). Unlike other terms that denote a profession, the term 'urbanist' is not bound by degrees or occupation — but sounds very technical. It gives us a soft identity, which accommodates all our adventures. And usually, and again tactically, depending on whom we are talking to, we mobilise the required sub-identities — as architects, planners, urban designers, architects, teachers, artists, etc.
How do the two very collaborative endeavours you have both spearheaded feed into your individual practices? I'm speaking specifically here of School of Environment and Architecture (SEA) and Collective Research Initiatives Trust (CRIT). And at what point does your urbanist identity intersect with activism?
We believe in the value of friendship. It is a very powerful organisational form, but not necessarily with imperatives — and that makes it very special. So collaboration for us is more about building deep friendships and growing together. SEA and CRIT are the two organizational forms that have concrete public manifestations and hence are apparent. There have been many others without much public form but high intellectual commitment. Today, our Whatsapp groups are indicative of these friendships. We also think that we can only engage with the emerging world in a collaborative way.
To answer your question, we don't want to make clear distinctions of our works being collaborative or individual. These are probably required for crediting purposes. We see all practices being impacted substantially by all kinds of contexts and people. We think that practices have existed before us and we have joined these practices; reshaping them, adding to them and changing them. With us many others have joined. Sometimes, we join forces and sometimes we do it alone as required. Sometimes these practices have concrete manifestations, sometimes not.  Making friendships and collaborations is a part of our individual practice and our individual practices are a part of friendships and collaborations.
We started consolidating our practice in the late 1990s and early 2000s. We came from the hard disciplines of architecture and planning. The imperatives of the times then swayed us into activism. For us, there was value to concepts like Rights, Community, Equity, Efficiency, Commons, etc. But after almost 20 years of intense engagement, we think more generously and experimentally now.
However we do not want to undervalue minds that value these concepts and base their practice accordingly. We believe that all kinds of practices are required to sustain cities. And we ourselves mobilise different conceptual orientations as tactically required, for example, when mobilisation of large groups are required, binary concepts become extremely useful.
This interview is part of an ongoing collaboration between Experimenter Curators' Hub and Firstpost. Visit the ECH blog for more information. 
Also read: Experimenter gallery's Priyanka and Prateek Raja on how they put together the prestigious Curators' Hub
India
PM Modi has busy days ahead of him as he leaves today for Indonesia's Bali to attend the G20 summit. His 45-hour schedule will include assuming the presidency of the bloc as well as conducting meetings with 10 world leaders. There's speculation on whether he will meet China's Xi Jinping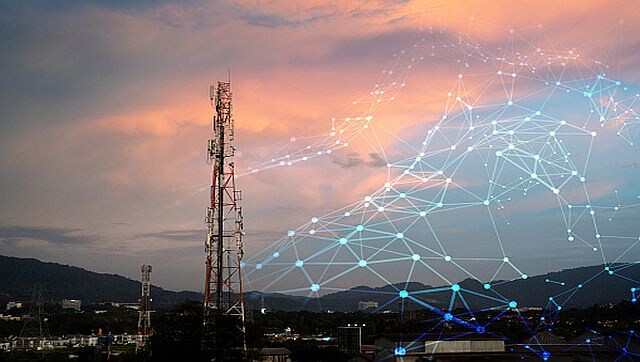 World
Open radio access network (RAN) and open source are a perfect combination to bring down the costs of 5G networks while at the same time providing contributing to building sovereign networks that are independent of a particular vendor