Zakir Naik's aides Arshi Qureshi and Rizwan Khan booked by Mumbai police
Two of controversial preacher Zakir Naik's aides — Arshi Qureshi and Rizwan Khan — have been booked by the Mumbai police for forceful conversion and radicalisation
Two of controversial preacher Zakir Naik's aides — Arshi Qureshi and Rizwan Khan — have been booked by the Mumbai police for forceful conversion and radicalisation, reported The Indian Express. They are currently under the Kerala police custody.
This comes a day after the Home Ministry issued an inspection notice to Naik's Islamic Research Foundation for alleged violations under the Foreign Contribution Regulation Act (FCRA), according to The Hindu. Reports suggest that the police will soon widen the net and probe people associated with Naik's foundation.
Hindustan Times reported that police action was taken after Mumbai Central resident Abdul Majid Abdul Kader filed a complaint against Arshid Qureshi, a guest representative officer with IRF and Rizwan Khan, who has also been linked to the foundation.
Reacting to the Home Ministry's proposal to ban the Mumbai-based organisation and term it illegal, IRF issued a statement, "IRF has taken a note of certain media reports citing the law ministry's attempt to ban the foundation under Unlawful Activities (Prevention) Act (UAPA). This is truly shocking. There is no evidence to show that Dr Naik ever promoted terrorism or indulged in any unlawful activity. If the government registers a case under UAPA, it will be gross misuse of the draconian Act," reported DNA.
Qureshi and Khan were jointly arrested by a police team from Kerala and Maharashtra Anti-Terrorism Squad (ATS) from Mumbai on a complaint filed by Ebin Jacob, brother of Merin alias Mariyam that she was radicalised by her husband Yahiya with the help of Qureshi. Later, the two were brought to Kochi. The Kerala police have even confirmed Islamic State links of Qureshi.
Naik, a city-based televangelist who also runs Peace TV, has been under the scanner of various agencies after one of the attackers involved in the Dhaka terror strike posted that he had been influenced by the preacher.
With inputs from agencies
Find latest and upcoming tech gadgets online on Tech2 Gadgets. Get technology news, gadgets reviews & ratings. Popular gadgets including laptop, tablet and mobile specifications, features, prices, comparison.
World
Five people, including four cops, were injured when a bomb hidden inside a weighing machine-like object went off inside a police station in Dhaka on Wednesday morning
Entertainment
Titled, The Oprah Conversation, the show will feature How to Be an Antiracist author Ibram X Kendi in its first episode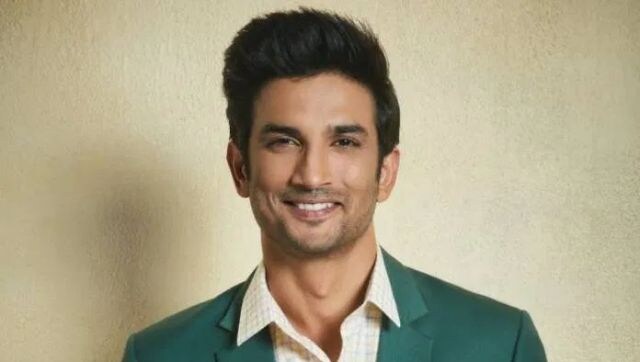 India
In another development, Sushant Singh Rajput's father on filed a caveat in the Supreme Court and sought a hearing before any order is passed on Rhea Chakraborty's plea