Zakir Naik denies 'false and baseless' reports of being extradited to India, says he will return when govt is 'just and fair'
Zakir Naik, a controversial Islamic preacher facing charges under the Unlawful Activities (Prevention) Act, has dismissed reports which said he would return to India from Malaysia.
Minutes after reports claimed that controversial preacher Zakir Naik is being extradited to India from Malaysia in a major diplomatic win for the BJP-led government at the Centre, he denied the news and termed it "baseless".
"He is out of the country tonight. He will be taking a flight to India on Wednesday I believe," the NDTV claimed citing a Malaysian government source based in Kuala Lumpur. Meanwhile, Malaysian media also reported that Zakir Naik will be returning to India.
The controversial preacher, however, dismissed the report, according to India Today. "The news of my coming to India is totally baseless and false. I have no plans to come to India till I don't feel safe from unfair prosecution. Insha Allah when I feel that the government will be just and fair, I will surely return to my homeland," the TV news channel quoted him as saying.
His lawyer Shaharudin Ali, also rubbished Naik's extradition, saying there was no official notice from the (Malaysian) government in this regard as yet.
National Investigation Agency (NIA) director general YC Modi and spokesperson Alok Mittal, also informed ANI that they had no information and were still verifying reports of Naik's return to India.
We have no such information as of now. We are verifying it: Alok Mittal NIA Spokesperson on reports of Zakir Naik being brought to India today from Malaysia

— ANI (@ANI) July 4, 2018
Meanwhile, Minister of Home Affairs of Malaysia, Muhyiddin Yassin said on Monday that Naik will have to answer to the authorities if he breaks any of the nation's laws. "He must abide by our country's laws – if not, we will deal with it," he said in a press conference when asked about Naik.
In January, the Ministry of External Affairs (MEA) had made a formal request to Malaysia to deport Naik. But sources said that the MEA was yet to receive any official confirmation from the Malaysian authorities regarding Naik's deportation.
Naik after being accused of inspiring one of the attackers involved in the Dhaka terror attack through his hate speeches had left India in 2016 and has been living in Putrajaya in Malaysia, according to reports.
His Mumbai-based NGO, the Islamic Research Foundation (IRF), was declared illegal in 2016 by the Central government. Besides banning the NGO, the government has also taken his channel, Peace TV off air, for being used to allegedly promote hatred between different religious groups.
With inputs from PTI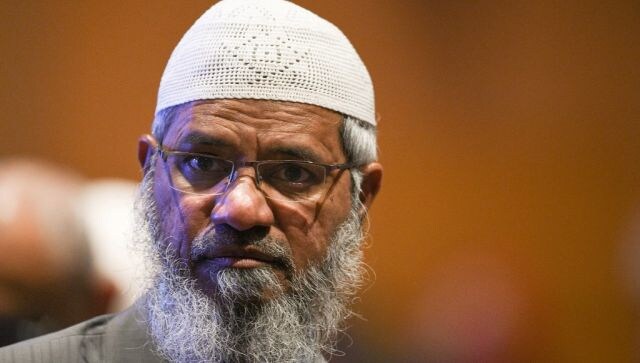 India
Now in Qatar to deliver sermons during the FIFA World Cup, controversial Islamic preacher Zakir Naik is a wanted man in India. The fugitive, who has endorsed Al Qaeda and Islamic State, has been linked to terrorist activities, accused of radicalising youth and money laundering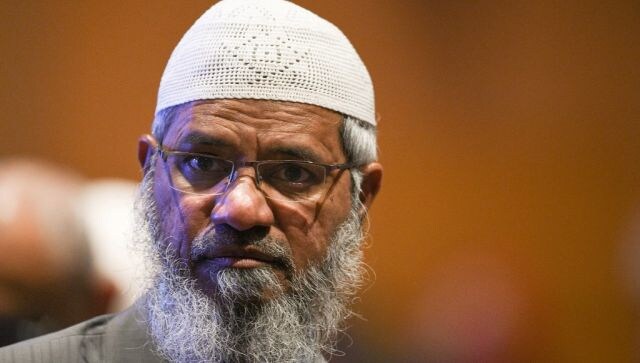 Explainers
Indian fugitive Zakir Naik is to preach Islamic sermons in the FIFA world cup 2022 in Qatar, meanwhile the host has enforced strict Islamic conservatism in the tournament. Tune in for an in-depth analysis
India
As the FIFA World Cup kicks off, controversial Islamic preacher and Indian fugitive Zakir Naik is set to deliver religious talks in Qatar