Zakir Naik case: Authorities freeze bank account of Islamic school run by controversial preacher
Authorities have frozen bank accounts of Mumbai-based IIS, an institution set up and run by controversial Islamic preacher Zakir Naik, a person associated with Naik said. The bank accounts were frozen on Friday morning.
Authorities on Friday morning froze bank accounts of Mumbai-based Islamic International School (IIS), an institution set up and run by controversial Islamic preacher Zakir Naik, a person associated with Naik said.
Soon thereafter, the National Investigation Agency (NIA) on Saturday carried out searches at 10 places in a case registered against Naik's NGO Islamic Research Foundation (IRF) in Mumbai.
The searches began on Saturday morning with the help of local police after a case was registered by the NIA's Mumbai branch on Friday night under 153-A of IPC (promoting enmity between different groups on grounds of religion...and doing acts prejudicial to maintenance of harmony) and various sections of Unlawful Activities (Prevention) Act.
Last week, the government had banned IRF for five years for its alleged links with terrorist activities.
"It was said that the government will ensure that the school's students and functioning will not be affected. But the actions prove otherwise," the person said.
"By freezing the school's account, it isn't able to meet the day-to-day expenses, that includes students meals, classroom expenses, petty cash, stationery and numerous other small but important activities any school undertakes on a daily basis. This is the school's own bank account. Freezing it can only have one purpose," the person said.
The school describes itself as an institution which was "conceived, planned and developed by Dr Zakir Naik... a visionary par excellence." Naik is the chairman of the IRF Educational Trust and President of the Islamic Research Foundation in Mumbai.
The website of IIS says Naik has visited several 'Islamic' and 'other' educational institutions worldwide and interacted with many experts on school and university education to grasp their approach towards Islamic orientation, teaching methodology, curriculum implementation and management.
"The pragmatic insights gained from these meetings and latest research and learning on effective education strategies help in the continuous improvement and development of IIS, to be contemporary and Islamic... to fulfill the students' educational needs for this 'duniya' (world) and the 'Aakhirah' (hereafter)." The school also has a branch in Chennai.
Earlier, the state police had raised concerns about the running and curriculum of the school in a report submitted to the state government.
Youths from Malavani in western suburbs who had left their home to join Islamic State earlier this year were also allegedly inspired by the preaching of the televangelist.
Police had arrested some members of IRF for allegedly motivating and radicalising group youths from Kasargod in Kerala to join the Islamic State.
The speeches of Naik, who is currently out of the country apparently to evade arrest, are banned in the UK and Canada as well as in Malaysia.
With inputs from PTI
India
The special NIA court here on Thursday issued a non-bailable warrant against the controversial Islamic preacher Zakir Naik, wanted by the agency for his alleged role in a terror case.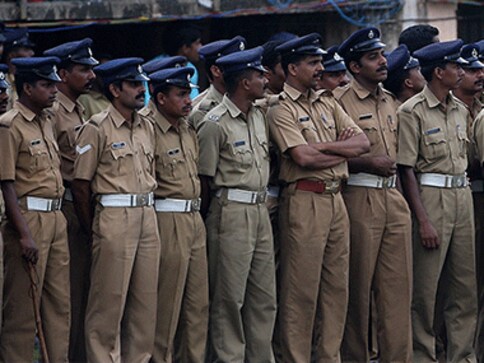 India
Kerala Police on Monday claimed Arshi Qureshi, Guest Relations officer of Mumbai-based Islamic Research Foundation, who was arrested from Mumbai last week in connection with a missing Kerala woman, has links with terror outfit Islamic State.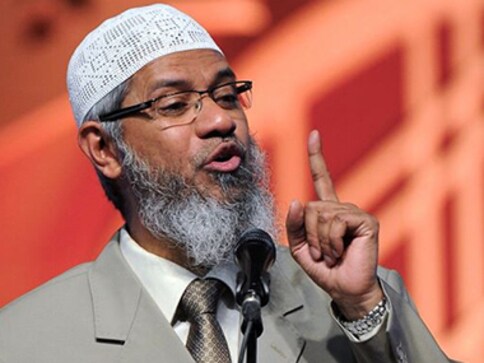 India
The NIA on Wednesday asked three banks to freeze 25 accounts of controversial preacher Zakir Naik, his family members and IRF, which has been banned under anti-terror law.