Zaira Wasim molestation case: Accused Vikas Sachdev sent to judicial custody till 22 December
Mumbai court on Wednesday sent Vikas Sachdev, arrested for allegedly molesting Zaira Wasim aboard a flight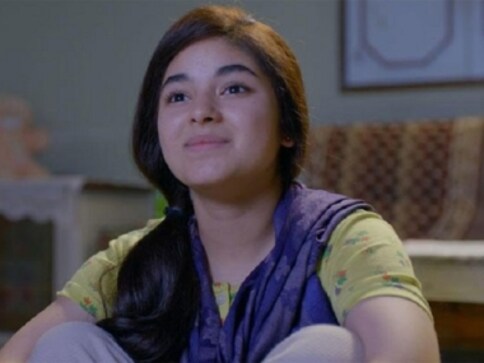 Mumbai: A Mumbai court on Wednesday sent Vikas Sachdev, arrested for allegedly molesting a teenage Bollywood actor aboard a flight, to judicial custody till 22 December.
He was produced before the Dindoshi court in suburban Malad after his two-day police custody ended. The police sought his further custody, saying statements of passengers and the victim were yet to be recorded.
However, Sachdev's lawyer Harvinder Singh Anand opposed extension of his client's police custody saying he cooperated with the police in the investigation and that there was no evidence that he tried to hamper the probe.
After hearing the arguments, the court sent the accused to judicial custody till 22 December. Sachdev also moved an application for bail, which will be heard on 15 December.
The bail plea said the arrest of the accused was illegal on the ground that he was not aware of the FIR lodged by the victim at the time of his arrest, nor was he served any notice under the Criminal Procedure Code to appear before the police.
The actor, during the flight, never complained about the alleged incident to the crew or filed any complaint upon landing at the airport, it contended, calling her allegations an afterthought.
Sachdev was arrested on Sunday for allegedly molesting the film actor on board a Delhi-Mumbai flight. The 17-year-old actor, in an Instagram post, said the passenger sitting behind her was rubbing his foot against her back and neck while she was half-asleep.
World
Utah governor signed bills — H.B. 311 and S.B. 152 — into law, which will require minors to obtain the consent of a guardian before joining platforms such as TikTok, Instagram, Facebook and others. The law comes amid debates in the US about the impact of social media on young people's mental health
Explainers
As the Kremlin intensifies its crackdown on free speech, social media platforms have become a more frequent target for punishment. The case of Olesya Krivtsova, a Russian student who ended up on its official terrorist list, has highlighted the perils of using social media to criticise the war
Entertainment
Rihanna said during a photoshoot for the British Vogue cover last month that she had no clue she was pregnant with her second child.