Your letter on Kashmiri youth lacks humanism: Barkha Dutt to Chetan Bhagat
Barkha Dutt's letter told Bhagat that his letter lacked the humanism it required 'because when you play with fire, you sometimes end up burning down the whole house.'
Ask the men who really have to go to battle and they might tell you that if you genuinely care about the well-being of our soldiers, if you want to stop this senseless cycle of violence, you need a sustainable peace process in the Valley. And what you need above all is the imagination and gentleness of an Atal Behari Vajpayee who famously offered the Kashmiri people whatever was possible within the bounds of "Insaniyat".
This is an excerpt from the consulting editor of NDTV Barkha Dutt's open letter to author Chetan Bhagat, who in his open letter titled 'Letter to Kashmiri youth: Even if you don't like India, here's why your best bet is to integrate J&K with it' said, "The terrain is rugged and the area is completely landlocked. Even if we were to indulge the argument that India is a terrible country and so Kashmir Valley should be on its own, can you really build a sustainable country out of it? It will be a tiny stub in a troubled area, abused by both India and Pakistan."
The two letters, not to anyone's surprise, started quite a war on Twitter and other social media. Dutt's letter, a mildly-worded, yet sending a stern message, told Bhagat that his letter lacked the humanism it required "because when you play with fire, you sometimes end up burning down the whole house."
Chetan Bhagat in his letter, which was published on 16 April, addressed his "Kashmiri friends (the ones who don't like India)," and said that it was most practical for them if Kashmir was assimilated in India. Furthering his point, Bhagat argues that if Kashmir (India occupied) was left alone it would be "a tiny stub in a troubled area, abused by both India and Pakistan. With no real economy and extreme dependence on its giant neighbours, it risks becoming a cesspool of terrorism, drugs and smuggling."
In her point-by-point rebuttal, Dutt said the "complexity" of the situation demanded reconciliation and "not for shrill bombast by prime-time anchors who are modern-day hash tag warriors." Taking offence to Chetan Bhagat calling budding cricketer Nayeem's death 'collateral damage', she suggested that his phrasing dehumanised Nayeem and other civilians who were killed in the clashes last week.
It is this humanism, Chetan, that I had hoped your letter would have reflected - and didn't. Because without it, we are in danger of pushing a state already on the edge right over the precipice. And because when you play with fire, you sometimes end up burning down the whole house.
However, it was just not Barkha who was disappointed with Bhagat's letter. Sheikh Usman, in his reply to Chetan Bhagat in his letter 'Thanks, but no thanks', quite bluntly told the author that people like him who "easily become experts on the Kashmir issue sitting back in your comfortable Delhi or Mumbai homes- enjoying cups of coffee and believing what the state-sponsored Indian media wants you to believe. And then have the audacity to address us as our "sympathisers" and well-wishers."
Of course, Usman's letter lacked the linguistic niceties of Barkha's letter.
Chetan Bhagat is not new to such controversies. The author of several bestsellers in India, has often ventured into debates surrounding sensitive issues and received severe backlash from all corners. In October 2015, when the issue of 'award-wapsi' was raging and being debated across the nation, Bhagat had posted a number of tweets, a day after 53 historians, including leading names like Romila Thapar, Irfan Habib, KN Pannikar and Mridula Mukherjee, expressed serious concerns over recent developments in a joint statement released by 'Sahmat'.
What do historians do? I am genuinely curious. This happened. Then this happened. Then this. Ok work done for the day.

— Chetan Bhagat (@chetan_bhagat) October 30, 2015
On the issue of several writers returning their prestigious awards, Bhagat said, "Return your award. Go for it. But be clear what you are returning it for. Are Indians intolerant? Or is the govt intolerant?"
Bhagat put up an article titled Anatomy of an internet troll, early in July where he talked about "self-claiming Modi loyalists" or "bhakts", referring to them as "sexually frustrated" among other things:
"They are generally not good at talking to women. As a result they are unlikely to know how to behave with them or woo them... In other words, if I may say so, they are sexually frustrated with no way of getting it." His statements in the post ended up being trolled on Twitter.
In August 2013, Bhagat had used the term 'rape' in one of his tweets as a metaphor, but that did not please people quite as much. His tweet went like:
"The rupee is asking, is there no punishment for my rapists?"
When a wave of criticism hit the author for his 'poor joke', Bhagat deleted the tweet and responded:
I deleted the harmless tweet because my haters were cutting it up and reposting it out of context with implied meanings.Forgot they lurk.

— Chetan Bhagat (@chetan_bhagat) August 28, 2013
You can read more of his controversies here, because this article will be longer than intended if we start listing out all the goof-ups by Mr Bhagat.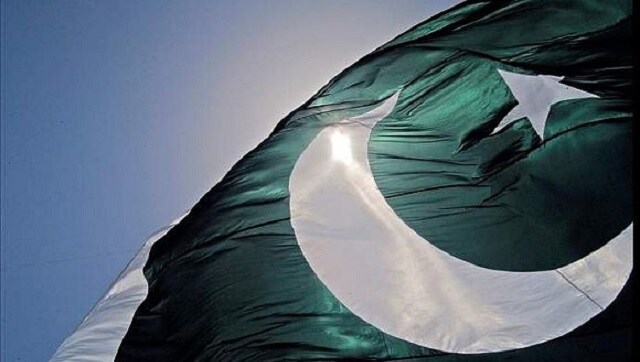 World
C Christine Fair, in an article in Foreign Policy, said that American leaders need to start making sure Islamabad pays a price for its reckless actions
First Cricket News
Member Boards can only have DRS technology providers who are approved by the International Cricket Council, one source said.
First Cricket News
Pakistan cricket chief Ramiz Raja said England had failed his nation's cricket team by pulling out of its tour next month.