YouGov-Firstpost survey shows many married women happy about work-life balance; flexible work hours tops everyone's wishlist
According to the findings of a Firstpost-YouGov survey, a larger percentage of married women (52 percent) are happy about work-life balance than women who are single (40 percent)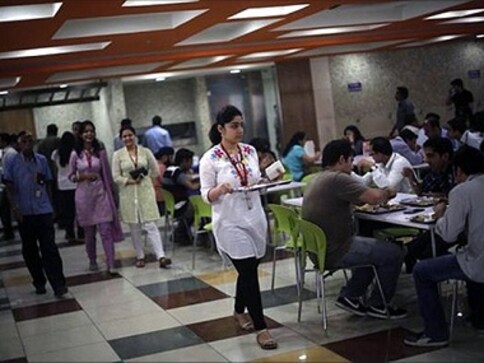 As the job market becomes increasingly crowded year after year, and opportunities seemingly dry up, the first thing to disappear for working professionals is a balance between their jobs and their personal lives. The impact of an unhealthy work-life balance makes itself felt on productivity in the workplace, personal relations, psychological and physical health, and a whole lot of other areas.
YouGov India, in consultation with Firstpost, recently conducted a pan-India survey of women — interviewing over 750 respondents — asking them a series of questions spanning the areas of sexual harassment in the work place, the pay gap and the work-life balance. The exercise was conducted between 26 September and 5 October and employed a 26-question-long survey that covered respondents across 100 Indian cities. Having serialised the findings of the survey relating to sexual harassment and examined how women view the gender pay gap, Firstpost will be examining how women view the work-life balance over a series of four infographics.
The final set of four infographics depicts how women with different marital statuses perceive the work-life balance. The survey classified women as 'married', 'single' or 'other', in which the third category refers to unmarried women who may be in a relationship or would rather not say. According to the findings of the survey, a larger percentage of married women (52 percent) are happy about work-life balance than women who are single (40 percent) or those who fall into the others (40 percent) category. The survey also showed that 22 percent married women are "extremely happy" with their work-life balance, it stood at 14 percent among single women and 18 percent among women in the others category. However, fewer women in the singles category (14 percent) spend more than 10 hours at work as compared to married women (18 percent) or in the others category (19 percent) which include women who may be in a relationship or would rather not reveal.
Further, when it comes factors motivating them to take up employment, requirement of money to meet family responsibilities triumphed in case of married women (34 percent) as well as others (34 percent), followed by financial independence (30 percent married women and 33 percent in others category voted for it). However, among single women, it was a close contest between financial independence (33 percent) and building a career (32 percent).
In terms of facilities that employers could provide to improve work-life balance, flexible work hours or work days topped among both women in both married (55 percent) and singles (51 percent) category, however, women in others category expected their employers to urge them to take vacations or time-offs, which was the second most-sought after facility among singles (49 percent). Remote working facility was the second most sought-after facility from employers among women in both the married as well as others category (49 percent in both).
India
The MeToo campaign has brought the issue of women's safety in the workplace to the fore after the outpouring of complaints against sexual harassment.
India
The issue of women's safety in the workplace has come to the fore following the outpouring of complaints against sexual harassment as part of the MeToo campaign
India
The issue of women's safety in the workplace has come to the fore following the outpouring of complaints against sexual harassment as part of the MeToo campaign