Yogi Adityanath's Anti-Romeo Squad in Uttar Pradesh is old wine in new bottle
UP's new government has implemented one of the key promises made by the party in its election manifesto by setting up an 'Anti-Romeo Squad'
Uttar Pradesh's new BJP government under Yogi Adityanath has implemented one of the key promises made by the party in its election manifesto by setting up an 'Anti-Romeo Squad' to check eve-teasing, stalking, harassment of women and moreover, to bring the controversial 'love jihad' under control.
Although it is being viewed as a unique experiment, this notion of an Anti-Romeo Squad is in fact old wine in a new bottle, presented with much fanfare that has hogged the media limelight. If the Uttar Pradesh Police sources and old-timers are to be believed, this nabbing of so-called Romeos existed even in the past — although under a different name or no name at all. However, as the state's director-general of police Javeed Ahmed said, "The idea is to reclaim public spaces and make them safe for women." This new squad is more an organised action plan to curb the menace of eve-teasing and harassment of women.
"Earlier, the police had undertaken such operations in some specific areas or districts to stop eve-teasing or stalking, but this time Chief Minister Yogi Adityanath wanted a clear plan to improve the law and order situation in the state and women's safety. This Anti-Romeo Squad will be implemented across the state by each and every police station," a senior police official told Firstpost on condition of anonymity.
Not long after taking oath as chief minister, Adityanath asked Ahmed on 20 March to present a plan on how to improve the deteriorating law and order situation in the state. During the election campaign, the BJP had stated that it would implement an 'Anti-Romeo Squad' for women's safety, if came to power. During his campaign and also on his Hindu Yuva Vahini website, the saffron robe-clad politician  had mentioned 'love jihad' as a major social menace and used it as an important poll issue.
One may not agree with the use of the word 'Romeo' — the protagonist of William Shakespeare's ageless play Romeo and Juliet — but according to the police, 'Romeo', 'Majnu' (of Persian love tragedy Laila-Majnu) etc are loosely used to describe love-struck miscreants, who either tease, harass or stalk women.
Old wine in a new bottle
According to the state police and the common man, exercises of this sort had been undertaken in the past by the police, but on a smaller scale — in bits and pieces and in a more localised manner. Those exercises, it seems, didn't have any long-term impact. "Even during the Mayawati government, a drive was launched in Noida and a few other places in 2011, where police officials in plain clothes moved around the city to keep a watch on men misbehaving with women. In Noida, an anti eve-teasing drive headed by a woman police officer was launched for a short period," the senior police officer said.
Even the commoners have old anecdotes to share.
Allahabad-based businessman Anil Srivastava recalled, "It was probably in 1986 or 1987 that the police in Allahabad launched a drive against eve-teasers. After nabbing the boys/men teasing girls/women, the police used to put them in a caged vehicle called Majnu ka Pinjra (Majnu's cage) and drive through the city to the police station. The intention was to shame the culprit in public." However, former DGP of Uttar Pradesh, Prakash Singh believes that if any operation like the 'Anti-Romeo Squad' is seriously implemented, it would nip rising crimes against women in the bud.
"If the police, through this operation, can stop eve-teasing and stalking of women, it may succeed in curbing crime against women as eve-teasing gradually leads to molestation, rape etc. In Uttar Pradesh, crimes against women have increased exponentially and need to be controlled in the strictest manner. Here, eve-teasing sometimes leads to communal riots as well. In terms of policing, it's a good step, if properly executed," Singh, a Padma Shri awardee, who has been working on police reform, told Firstpost.
What role will the Anti-Romeo Squad play?
- For the first time, a top-to-bottom policing system has been set up across the state to control crimes against women.
- Each police station shall form a squad by taking women cops along with their male counterparts.
- Team members will be in plainclothes as well as in uniform.
- They will keep a close watch in specific areas like girls' schools and colleges, market places, malls, cinema halls and gatherings where the presence of girls will be larger in number, making the areas prone to eve-teasing incidents.
- The squad members will monitor activities of men and if found involved in teasing, stalking or harassment of women, they will be nabbed.
- If it's a matter of eve-teasing or passing of lewd comments, the police will call the parents/guardians and give a warning.
- If the nature of the crime is serious, the person will be booked.
- All actions will be taken within the ambit of law.
"As the police raids a hotel when there is a complaint of prostitution, it will act on similar lines against miscreants involved in eve-teasing etc. If we have suspicions on any individual or couple, we'll simply ask for their credentials. Nobody will be intentionally harassed. Every action will be within the ambit of law. For the first-timers, we'll warn them and leave. But habitual offenders will be taken to task. The objective of this operation is to create fear among eve-teasers that they won't be able to get away with crime," the police official added.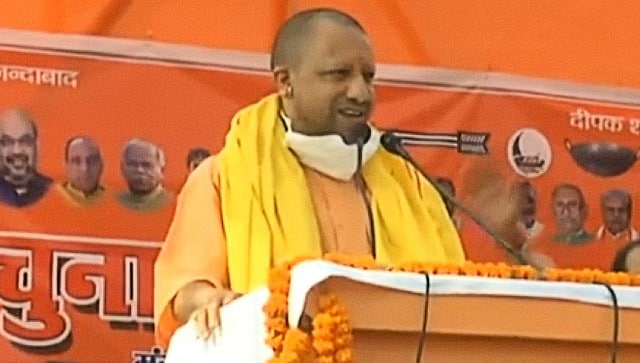 Entertainment
The seers alleged that Bollywood artistes consume alcohol, eat meat and involve in immoral activities due to which they can never represent pious characters of the Ramayana.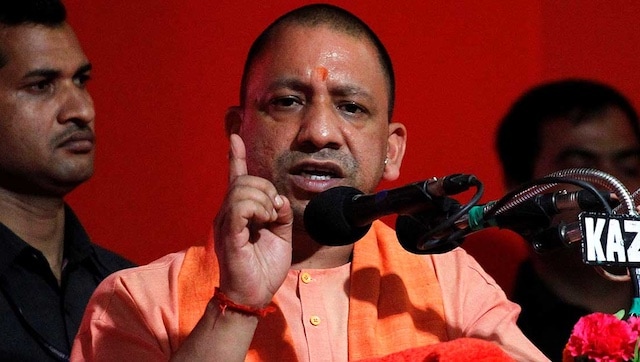 Politics
"Terms like 'unity in diversity' are used for our country. The country belongs to all. No remarks should be made that harm the country," said JDU president Lalan Singh
India
At an event to lay the foundation stone of the Raja Mahendra Pratap Singh State University, the PM threw his weight behind Yogi Adityanath, praising the CM for his developmental campaigns as well as vaccination efforts in the state