Yogi Adityanath believes Taj Mahal 'has no connection with India's culture or heritage'
The context of Yogi Adityanath's Taj Mahal comments was regarding gifts and souvenirs given to foreign dignitaries visiting the nations
Uttar Pradesh Chief Minister Yogi Adityanath had a lot of things to say when he went to Bihar on Thursday to talk about the achievements of the Narendra Modi government. But his comments on the Taj Mahal stand out.
According to Adityanath, the UNESCO world heritage site in Agra isn't Indian enough. The context of his comments was regarding gifts and souvenirs given to foreign dignitaries visiting the nations. "Foreign dignitaries visiting the country used to be gifted replicas of the Taj Mahal and other minarets which did not reflect Indian culture... This is the first time this has happened that when India's Prime Minister Narendra Modi goes abroad, or any foreign president visits India, he is gifted the Shrimad Bhagavad Gita or the Ramayan," Adityanath said, reported The Telegraph. He also said, "Whenever Ramayan is gifted to any foreign president, that exhibits the history of Bihar."
Incidentally, NDTV reported that the Taj Mahal is among the 10 iconic spots that are likely to be cleaned up under Modi's Clean India initiative.
According to The Telegraph, these comments come a day after Bihar Chief Minister Nitish Kumar visited Darbhanga and indirectly dared Adityanath to make Uttar Pradesh a dry state like Bihar and declare 50 percent reservation for women. He also taunted Adityanath for not doing enough about gau rakshaks. According to IANS, Kumar said, "Talking big will not work... do something concrete on the ground to protect abandoned cows. Bihar is already working on a project to provide shelter to abandoned cows. What we say, we do and fulfill promises, unlike those who forget their promises."
In reply, Adityanath said, "We closed down all illegal slaughterhouses in Uttar Pradesh within 24 hours. Will Nitish Kumar do it in Bihar?" He also took a dig at Bihar's immigration tendencies. "Why have people from Bihar, particularly the youth, been migrating outside the state in search of livelihood?" he said at Darbhanga.
The Times of India reported that the choice of location was also politically calculated as Darbhanga was chosen to appeal to the Hindu sentiments in the region by cashing in on the chief minister's popularity. The Taj Mahal comments seem to be pandering to the same sentiments.
The Telegraph report added the possible motives behind these comments. Patna University history professor Daisy Narayan was quoted as saying, "Some people, especially of a particular political stripe, consider this (medieval) period as the 'Islamic era' of Indian history. These people, in doing so, are trying to rewrite history and distort facts. It is very shocking that the Taj Mahal, which is our national heritage monument, is being claimed as not as part of our culture."
With inputs from agencies
Find latest and upcoming tech gadgets online on Tech2 Gadgets. Get technology news, gadgets reviews & ratings. Popular gadgets including laptop, tablet and mobile specifications, features, prices, comparison.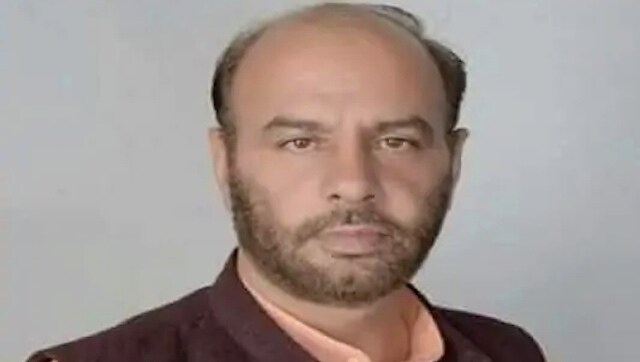 India
Sanjay Khokhar was the district president of the BJP for three years and was removed from the post before the 2019 Lok Sabha elections
Entertainment
Anupam Shyam Ojha's family had earlier asked the film and television industry to come forward and provide financial aid for the actor's treatment
India
Kamal Rani was the MLA from Ghatampur in Kanpur. She was also twice a Member of Parliament in the Lok Sabha.