Yoga guru Ramdev calls for 'war' against Pakistan, says it does not understand any other language
Expressing dismay over the killing of 40 CRPF jawans in a terror attack in Pulwama orchestrated by Pakistan-based terror outfit—Jaish-e-Mohammad, Ramdev said: 'No one is purified without war.'
Ramdev expressed dismay over the killing of 40 CRPF jawans in a terror attack in Pulwama on 14 February

He said that there were no complaints against the people of Pakistan, but those in power won't understand without a war

He also clarified that the fight is against terrorism, and not against common Kashmiris
Haridwar (Uttarakhand): Pakistan does not understand any other language other than that of war, said Yoga Guru Ramdev on Sunday.
"We should go to war with Pakistan as Islamabad does not understand any other language," he said while speaking to media persons.
Expressing dismay over the killing of 40 CRPF jawans in a terror attack in Pulwama on 14 February orchestrated by Pakistan-based terror outfit—Jaish-e-Mohammad, Ramdev said: "No one is purified without war."
"We have no complaints against the people of Pakistan, but those in power are naïve and will not understand without a war. We have been talking to them for the last 70 years and we have lost over 50,000 people," he said.
"There is no point of sacrificing our jawans. There should be a war to solve the matter for once and all," he said, while stating that Prime Minister Narendra Modi is a "strong dynamic leader and the nation expects him to take a strong step."
"The time, and the kind of war—all this will be decided by our prime minister since he holds the position to take the final call. The nation certainly expects a strong step from a leader of his stature," he said.
He also clarified that the fight is against terrorism and anti-national forces, and not against common Kashmiri. "Our fight is against terrorists and anti-nationals, and not against Kashmiris," he said.
Find latest and upcoming tech gadgets online on Tech2 Gadgets. Get technology news, gadgets reviews & ratings. Popular gadgets including laptop, tablet and mobile specifications, features, prices, comparison.
India
India's energy future is bright and secure, Modi said, adding access to energy should be affordable and reliable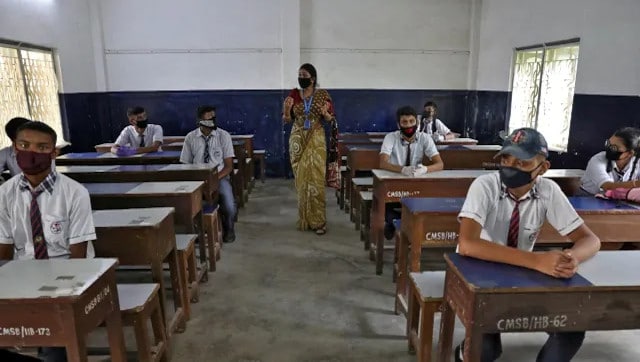 India
Schools have said that they are prepared to resume classes while ensuring strict adherence to COVID-19 protocol, however, they are not ready to take the blame if a student gets infected despite the precautionary measures
Lifestyle
Trekking companies have reduced group sizes to a maximum of six to eight; most have also limited points of contact with other people on the route. Though Uttarakhand has now relaxed the rule on getting a COVID-19 negative report within the last 72 hours, adventure companies are still continuing with the condition.