Yavatmal pesticide poisoning: Lack of accountability, negligence and abysmal medical facilities behind farmers' deaths
Pesticide deaths are not new to Yavatmal and according to information recently obtained under the Right to Information (RTI) Act by this correspondent, the district reported two deaths each year in 2013-14 and 2014-15. In 2015-16, eight people died due to pesticide poisoning.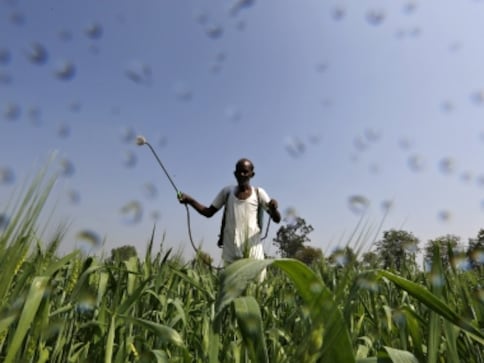 In her dingy home, the large garlanded photograph of her husband Devidas Madavi stands out. Last August, he was the first of the 22 men who died in the wave of pesticide poisoning in Yavatmal district (in Vidarbha region of Maharashtra). His wife, Mangala continues to work as a daily wage labourer for Rs 250. Her daughter has dropped out in the fifth standard and her son is errant. After Madavi died, a senior politician had visited her home and promised her education and a livelihood if she moved to Baramati.
However, she is hesitant about leaving her home in Kalamb (Yavatmal district) and heading off to an unknown place. She smiles grimly when talking about her son — he has learnt driving but can't keep regular hours as a trainee in the state transport corporation.
For families of the 40-odd people who died in 2017 due to pesticide poisoning in Vidarbha, the compensation of Rs 2 lakhs is not much. Survivors of those killed in the stampede at Elphinstone Road suburban railway station in Mumbai in 2017 got Rs 10 lakh each. Visiting the region a year later, one finds a few things changed. The government hospital in Yavatmal has a special section for poisoning patients and the total admissions till October 23 were 165. Some of the critically ill persons survived due to timely care and being put on ventilators. No deaths have been reported till now.
Pesticide deaths are not new to Yavatmal and according to information recently obtained under the Right to Information (RTI) Act by this correspondent, the district reported two deaths each year in 2013-14 and 2014-15. In 2015-16, eight people died due to pesticide poisoning. But in all these years there is no record of which pesticides they used. One of those who died in 2015-16, used monocrotophos. Despite this trend of deaths, the medical facilities were completely inadequate for the influx of patients and lacked the ability to treat them appropriately.
The police records obtained under RTI show 22 deaths and 349 affected by pesticide poisoning in Yavatmal district in 2017. Only in five deaths did the police file cases against pesticide dealers under section 304(a) of the Indian Penal Code (causing death by negligence and the Insecticide Act). Most of those who died had used monocrotophos as one of the chemicals they sprayed and a mixture of toxic pesticides. Madavi used Profex Super which is a combination of profenofos and cypermethrin, that other farmers also did to their detriment. Polo is another popular chemical and at least 80 of those affected and who survived, reported using it, according to police records, sometimes along with other chemicals.
In Nagpur district (rural), too, deaths due to pesticide poisoning occurred in 2013 when five people died, according to police records. In 2014, three deaths were reported, while in 2015 five, two in 2016, and eight in 2017. Akola district reported four deaths in 2017. The other districts in Amravati division, Amravati, Buldhana and Washim did not send replies to RTI requests on the number of deaths due to contact poisoning since 2013. Amravati division in which Yavatmal falls, and other districts reported the highest incidence of pesticide poisoning. A state government Special Investigation Team (SIT) report said that in 2016-17, 434 patients sought treatment, while in 2017-18 the number doubled to 886. Despite there being an annual increase in the number of people affected by poisoning the medical care facilities were abysmal, the SIT report noted.
After last year's incidents, the Yavatmal government hospital introduced acetylcholinesterase serum tests to detect organophosphate poisoning. However, there are other chemicals being used in Vidarbha. According to the report titled "Of Rights and Poisons, Accountability of the Agrochemical Industry (Pesticide Action Network Asia Pacific 2018)", the pesticide Polo contains the insecticide active ingredient 'diafenthiuron'. Diafenthiuron is a 'thiourea' compound and not an organophosphate. This fact is alarming, as there cannot be one solution to treat all cases of poisoning.
In addition, data from Maharashtra, a Bt cotton-growing state, shows that pesticide consumption increased from 10,969 metric tonnes in 2014 to 11,665 MT in 2016, the report said.
The SIT report released in January this year said that non-recommended pesticides were sold in Yavatmal and other districts and no action was taken against those selling them in the past five years. Pesticides have to be certified by the Central Insecticide Bureau and Registration Committee(CIBRC) for a particular crop. Yavatmal district had one quality control inspector for 16 talukas (vacant for two years).
Apart from regulatory and administrative failure, the SIT blamed the cases of poisoning on the practice of mixing pesticides which had no scientific basis and the use of battery operated pumps on tall cotton plants. After the poisoning deaths, cases were filed against two insecticide manufacturing companies, and ten agricultural sales centres and licenses of five were scrapped. In addition, the sale of 76 pesticides was prohibited. The report said that over 17 lakh packets of Bt cotton were sown in Yavatmal in 2017 and much of it was susceptible to sucking pests and the pink bollworm, which in turn contributed to the increased spraying of insecticides.
The SIT found that people sprayed monocrotophos which is not recommended by the Central Institute for Cotton Research (CICR), Nagpur, and that was the main culprit. It demanded a ban on this insecticide immediately. Pesticides newly supplied from the group nicotinamides from the 'thiourea' did not have to booklets with antidotes and the report said unless new pesticides have specific antidotes they should not be cleared for use.
The report has a bizarre suggestion which seems to have gone unnoticed. It has recommended a health check-up for farmers/labourers doing chemical spraying which has to be produced before they are given this work, failing which a case of attempted suicide under section 309 of the Indian Penal Code (IPC) and section 304 for culpable homicide should be registered against them. The report recommended a health check-up in each village at the gram panchayat level of all those who are going to spray chemicals. Each person should get a fitness certificate from a health authority and produce it on demand.
A senior government official told Firstpost that the Maharashtra government had accepted the report and this provision to penalise those spraying without fitness certificate was in fact recommended. However, it still has to be enforced. The government so far has only focused on improving reporting of poisoning cases and creating awareness about spraying pesticides. He said due to these measures there have been no deaths till now in 2018. The government, has, instead of setting up new hospitals in Yavatmal and Akola, sanctioned Rs 10 crore to set up a toxicological centre, he added.
However, the pesticide shops are doing roaring business and recommending all kinds of chemicals to farmers desperate to stave off another year's crop loss to the pink bollworm. The PANAP report said in the Bt cotton-growing areas of Yavatmal, 11 pesticides were used, nine of which are Highly Hazardous Pesticides (HHP)s — diafenthiuron, profenofos, cypermethrin, monocrotophos, imidacloprid, fipronil, spinosad, glyphosate, and acephate. Not one of the Yavatmal poisoning victims interviewed use safety equipment apart from the casual work clothes. Those affected in the hospital this year said they didn't use safety kits and only tied kerchiefs around their faces.
Of the 11 pesticides, two were not approved by the CIBRC for use on cotton. These are the fungicide, copper oxychloride and the highly hazardous herbicide, glyphosate. The use of glyphosate is approved only for tea and non-crop weed control. However, the report said agriculture officers and retailers have been recommending glyphosate to be used for weed control in several crops including vegetables, non-cropped areas, bushes, and general weed control, while the State Agriculture Department recommended seven uses of glyphosate.
Victims in the Yavatmal government hospital listed glyphosate use among others while spraying. Also, the farmers are planting illegal "BG3" cotton or herbicide-tolerant cotton, which is meant to withstand the spraying of glyphosate. The situation needs much more monitoring if poisoning cases are to be avoided. A key factor that is not regulated is the kind of cotton seeds being planted in Vidarbha which are illegal herbicide tolerant ones and the resistance of pests like the pink bollworm to Bt cotton.
World
On 22 December, Uzbekistan alleged that 18 children had died after consuming medicines manufactured by Marion Biotech company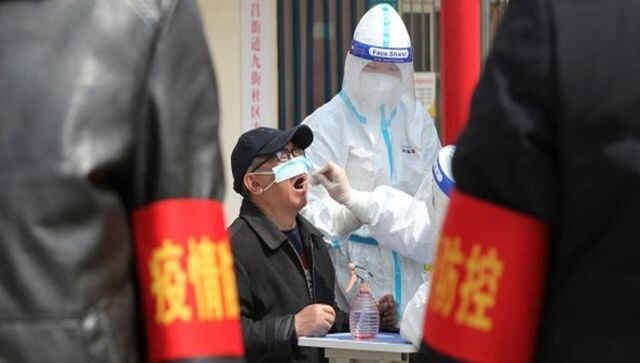 World
A wave of virus cases has washed over the world's most populous nation since Beijing abruptly ended its zero-Covid policy last month
World
Experts say security forces have shown "a flagrant disregard for human life," after a protest movement against the Islamic republic under Ayatollah Ali Khamenei, has subsided since November last year.