Yavatmal farmer deaths Part 3: Data scarcity on pesticide poisoning major hurdle in finding corrective measures
Data on pesticide poisoning needs to be collected more diligently to ensure that corrective measures are employed to prevent another Yavatmal.
Editor's note: At least 18 farmers have died over the past three months in Maharashtra's Yavatmal district, allegedly owing to a toxic pesticide they were exposed to. Firstpost asked Karthikeyan Hemalatha to file a series of reports on their deaths and the practice of un-monitored pesticide use in this cotton-growing region.
Officials at the Yavatmal district agriculture department and the Vasantrao Naik Medical College and Hospital were quick (and rather proud) to hand out printed sheets containing the number of deaths caused by inhalation of pesticides over the last two months. The list included the names of the victims, details of whether they worked on their own land or on someone else's, the crops grown there and even the type of sprayer they were using at the time of the accident.
This level of detailed accounting in Yavatmal started only in 2016 – in the aftermath of a tragedy that took place last year, claiming six lives. "Apart from six deaths, another 176 were admitted to the hospital. Since then, we have been maintaining a separate list of the number of inhalation deaths as well as ingestion deaths," said the head of the medicine department at Vasantrao Naik Medical College and Hospital, Dr BS Yelke.
"The phenomenon of deaths due to inhalation of toxic pesticides is certainly not new to Yavatmal. Unfortunately, we do not have the data to show the trend over the years," said the doctor, who has more than 15 years of experience in Yavatmal. "Treatment of both ingestion and inhalation is the same. So, it is not possible to go back to treatment reports to get this data," he added.
The situation is the same case across the country. The National Crime Records Bureau (NCRB) has a broad category called "Accidental Intake of Insecticides/Pesticides". Under this category, 7,672 cases were recorded and 7,060 deaths recorded across the country in 2015. Madhya Pradesh leads the charts with 1,368 deaths, followed by Maharashtra with 1,042 deaths in the same period. But this doesn't tell us much, activists say.
"Inhalation and ingestion are separate causes and need to be classified separately, as both require different kinds of interventions in terms of state policies," said the director of Pesticides Action Network C Jayakumar. "How can a state develop these policies without knowing the magnitude of the problem?" he added.
For example, in 2013, some 22 children died after their mid-day meal in school was prepared in the same vessel that was used to store pesticides in Bihar. The incident happened in Chappra. Upon police investigation, it was found that both pesticides and vegetables were stored in the same room and that the pesticide container could have been used to measure cooking oil.
In the current system, both the Chappra tragedy and the Yavatmal tragedy come under the same category of deaths, although they are reflections of vastly different problems. "There are no data systems being maintained within the government hospitals, despite the fact that this could be a simplified exercise with a ready database which could track cases and details related to ingestion, accidental and inhalation poisoning, which specific pesticides are implicated, under which spraying conditions etc," read a report submitted by a fact-finding team that visited Yavatmal.
Data for pesticide poisoning is mandated under Section 26 of the Insecticides Act, 1968. It reads: "The State Government may, by notification in the Official Gazette, require any person or class of persons specified therein to report all occurrences of poisoning (through the use of handling of any insecticide) coming within his or their cognisance to such officer as may be specified in the said notification".
Other activists say that more diligence should be taken by the police when they register cases. "They should name the brand of the pesticide, how the victim was exposed to it," said Jayaram. "Right now, it is very vague and unreliable," he added.
Guardian minister of Yavatmal, Madan Yerawar, agreed that data needs to be collected more diligently. "It is difficult to do it in retrospect; ie to go back to hospitals and cull out the numbers of deaths caused by inhalation and ingestion," he told Firstpost. "But this needs to done as soon as possible," he added.
Read Part 1: Blame games galore as toxic pesticides continue to claim lives
Read Part 2: Educating farmers, controlled use of pesticides only way out, say activists
The author is a freelance journalist based in Bangalore. He covers issues relating to the environment, climate change, agriculture and marine ecology. He was selected as a fellow with the Dag Hammarskjöld Fund for Journalists in 2015 to cover the UN General Assembly and international politics.
India
A total of 3,71,503 cases of crime against women were registered during 2020, showing a decline of 8.3 percent over 2019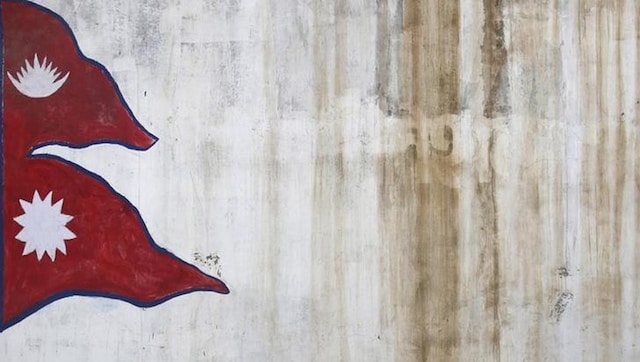 World
Budget Holiday means the Government of Nepal is unable to spend from the State treasury. This is probably the first time in Nepal that government expenditures are likely to be suspended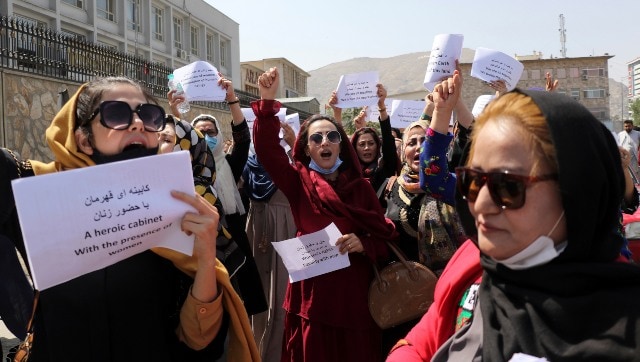 World
Recent controversial comments by Taliban leaders, like that of Hashimi, have exposed the Taliban's true nature as it ignores women, who make up half of the population of the war-torn country