Writer Salil Tripathi's Twitter account restored after brief suspension over poem on Babri demolition
Tripathi is a senior journalist and chairperson of the PEN International's Writers in Prison committee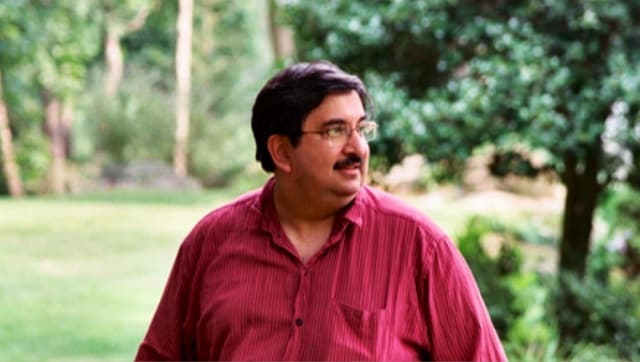 Writer Salil Tripathi's Twitter account was briefly suspended on Sunday over a poem on the Babri Masjid demolition. The account was restored later in the day.
After Tripathi's account was restored, he wrote—
Earlier, several writers, journalists, and activists slammed Twitter for suspending Tripathi's account, with many, including Salman Rushdie, Nilanjana Roy, Amitav Ghosh, and Congress leader Shashi Tharoor describing it an "outrageous act of censorship" and publicly calling out Twitter CEO Jack Dorsey.
The account of Tripathi, a senior journalist and chairperson of the PEN International's Writers in Prison Committee, was suspended Sunday after he posted a video of a reading of one of his poems, written in 2009, about the Babri Masjid demolition on 6 December, 1992.
Sunday was the 28th anniversary of the demolition.
As per The Print, the poem was also "about 1947, 2002, and a call from his mother."
Soon after Tripathi's account was suspended for the tweet flagged as "offensive", several prominent writers flayed Twitter for the action against "one of India's most important human rights activists".
Rushdie, calling the action "outrageous", demanded the restoration of Tripathi's Twitter account.
Ghosh, tagging the PEN International's official account, called Tripathi an "outstanding journalist, writer, and human rights activist".
Congress leaders Tharoor and Jairam Ramesh slammed Twitter and questioned whether the company was "trying to earn brownie points" from the government.
Other authors and journalists were also vocal in their support for Tripathi and demanded immediate action from Twitter:
India
As soon as the person walks over the concrete surface, it caves into the drainage below. The expression on the man's face is enough to describe what could have gone wrong
World
Mahindra shared an image of an Italian sculptor's personal exhibition of ice blocks on Twitter
India
"There is a world of accountability at large and I think we can earn the respect of the community at large provided we adopt and come on the platforms which are so prevalent in the society," he said