Worldwide military expenditure in 2019 reached $1.92 trillion; China second, India third in total spending
The five largest spenders in 2019, which accounted for 62 percent of military expenditure, were the United States, China, India, Russia and Saudi Arabia.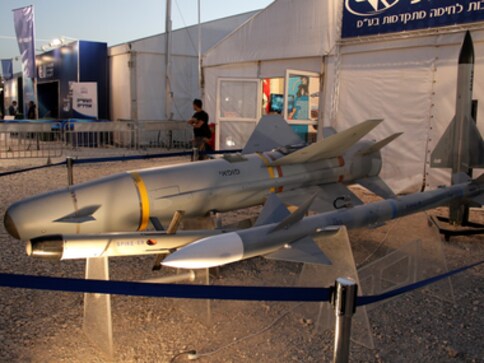 China and India incurred the second, and the third-largest military spending bills in 2019 respectively, says new data published by the Stockholm International Peace Research Institute (SIPRI). According to the institute, global military expenditure last year was worth approximately $1.9 trillion — a 3.6 percent increase from 2018.
SIPRI researcher Dr Nan Tian notes, "Global military expenditure was 7.2 percent higher in 2019 than it was in 2010, showing a trend that military spending growth has accelerated in recent years. This is the highest level of spending since the 2008 global financial crisis and probably represents a peak in expenditure." Incidentally, 2019's five largest spenders were the US, China, India, Russia and Saudi Arabia. Together, these five countries accounted for 62 percent of global military spending. Notably, this is the first year that two Asian countries featured among the top three spenders.
This year's update of the SIPRI Military Expenditure Database was released on Monday and contains the following key takeaways:
- Global military spending in 2019 represented 2.2 percent of the global gross domestic product (GDP), which equates to approximately $249 per person.
- Military spending by the United States grew by 5.3 percent to a total of $732 billion in 2019 and accounted for 38 percent of global military spending.
- China's military expenditure reached $261 billion in 2019, a 5.1 percent increase compared with 2018, while India's grew by 6.8 percent to $71.1 billion.
- Japan ($47.6 billion) and South Korea ($43.9 billion) were the next largest military spenders in Asia and Oceania.
- Military spending in Germany — Europe's largest spender — rose by 10 percent in 2019, to $49.3 billion. This was the largest increase in spending among the top 15 military spenders in 2019.
Football
Barcelona star Robert Lewandowski scored his first-ever World Cup goal in the 82nd minute as Poland leapfrogged past Saudi Arabia to the top of Group C after the win.
India
According to the PM, the Indian economy ranked 6th in the world when the country got Independence in 1947 and went down to the 10th position by 2014, when the Congress was last in power at the Centre
Sports
Saudi Arabia defeated Argentina 2-1 to produce one of the greatest FIFA World Cup shocks.