World Water Day 2018: UNESCO report confirms trouble for India; major water crisis predicted by 2050
UNESCO's report ahead of World Water Day should serve as a wake-up call for every Indian. It highlights how India is staring at a deepening water crisis.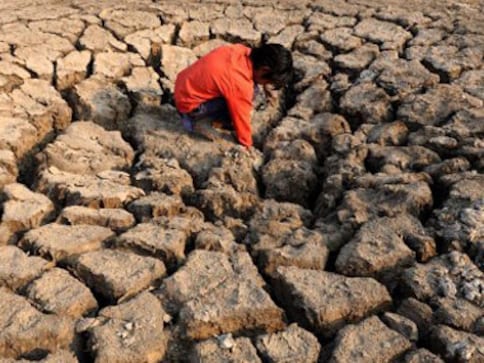 UNESCO's report ahead of World Water Day on 22 March should serve as a wake-up call for every Indian. It highlights how India is staring at a deepening water crisis with few steps being taken to ameliorate this bleak situation. It predicts an intensified water crisis across the nation by 2050, with many parts of central India battling a withdrawal of 40 percent of the renewable surface water resources.
More than half of our rivers are heavily polluted. Contamination is no longer a problem with surface water alone but also with groundwater resources which have been found to contain both metallic contamination and also contamination from improper disposal of human excreta.
The Central Pollution Control Board has doubled the number of 'polluted' rivers from 121 to 275 in the last five years, blaming the huge quantities of untreated sewage being dumped into our rivers for this state of affairs.
The CPCB collated monthly water quality analysis figures submitted by all state pollution control boards between 2015 and 2016. The State Pollution Control Boards evaluated 275 rivers across 29 states through 1,275 monitoring stations on the basis of their biochemical oxygen demand – the concentration of oxygen required for sustaining aquatic life – under the National Water Quality Monitoring Programme.
The report found that while Maharashtra had 49 polluted river stretches, including Mithi, Godavari, Bhima, Krishna, Ulhas, Tapi, Kundalika, Panchganga, Mula-Mutha, Pelhar, Penganga and Vaitarna, among others, Assam ranked second at 28, Madhya Pradesh third with 21, Gujarat 20, and West Bengal 17.
The situation is no better in the south where the quantum of water in the main rivers including the Godavari, the Cauvery and the Krishna is much reduced.
Water activist Bolisetty and Satyanarayana from Andhra Pradesh points out, "In the Krishna river, there is no water beyond the Srisailam dam which means that for last 140 kilometres (up to the sea) it remains largely a dry river. Similarly, the Cauvery is practically dry beyond the Mettur dam and the situation is the same with the Godavari river after the Rajamundhry dam."
"Already, farmers in Andhra Pradesh have been asked not to grow water-intensive crops such as paddy and sugarcane but rather to grow crops which require less water," said Satyanarayana.
The scientists who have helped put together the UNESCO report warn that the situation with groundwater is equally dire. TERI's SK Sarkar points out that groundwater depletion in Punjab, Haryana and Delhi has become so severe that it carries the risk of salinity.
The situation has now frighteningly extended to central India, where fresh surface water resources have been depleted and groundwater is being accessed in larger quantities.
The CPCB warns that if the situation is not reversed immediately, the "demand for freshwater for all uses will be unmanageable".
Water expert physicist Professor Vikram Soni of JNU is in agreement with the UNESCO report, pointing out that because we have loaded our rivers with untreated sewage from our cities, effluents from industries and pesticides and fertilizers "our rivers are neither nirmal or aviraal". The only way out is "to start treating all sewage in a decentralised manner at the colony level. The government needs to fine and close down all industries that do not recycle and safely dispense their pollutants into rivers," he said.
Planning Commission ex-member Mihir Shah had also warned that we will have only half the water that we require by 2030. That is why, experts keep stressing on the need to redraw the agricultural map of the country and switch over to more efficient water practices including drip irrigation.
One clear indicator of the strain is the annual per capita water availability. This was 5,177 cubic metres in 1951 but this has declined to 1,545 cubic metres in 2011, against the international threshold for water stress pegged at 1,700 cubic metres. However, National Institute of Hydrology pegs India's utilisable per capita water availability at just 938 cubic metres in 2010 and expects this to drop to 814 cubic metres by 2025.
Unregulated agriculture and over-drafting of water from the floodplain would have the even more serious consequence of reducing water levels in our aquifers. If these fall below the level of water in the rivers, the pollution from the rivers will seep in and completely destroy the aquifers, which are irreplaceable.
Neither the water resources ministry nor the Central Water Commission has focused their attention on this problem. They need to act immediately since this is the only source of unpolluted water left in the country.
Eminent water conservationist and Magasasy awardee Rajender Singh also warns of unprecedented drought conditions that are increasing every year across larger swathes of the country, causing further distress to millions of farmers.
Singh said, "India is facing severe drought conditions across several states that include Madhya Pradesh, Maharashtra, Karnataka, Telangana, Andhra Pradesh and Tamil Nadu. Neither the central nor state governments have come up with any long-term plan to tackle this situation."
He finds it ironic and tragic that over the centuries, India had developed an expertise to manage drought and had also developed an expertise on how to manage floods. Both, he said, are the same sides of one coin.
"These traditional, community-driven, time-tested models on how to handle drought as also our water resources helped ensure that our rivers, lakes, wetlands and other water bodies remained intact over the centuries but are being totally ignored today," said Singh.
"It is these areas of expertise that we should have promoted within India and across the globe. We were gurus in protecting wildlife and nature. Other countries could have learnt this knowledge from us. But in all these international meets, the only green technology being promoted are technology related to energy efficiency, whereas our traditional water management systems are not showcased at all. The only people assisting our official delegations are corporate consultants. How do they represent the viewpoint of millions of Indians?" Singh asked.
Singh went on to add that India had missed a great opportunity to become a rallying point for other nations?
He cited the example of how Prince Charles had approached him to help provide solutions for the flooding of the Thames river in the United Kingdom. "I went there to make an on-the-spot assessment. I provided him with a traditional Indian solution where the flow of the river was slowed down by the construction of small barrages at the places where the river meandered. I provided them with a typical Indian solution which the UK government has happily accepted,"
"Now I am invited there (periodically) to monitor the river flow. There are hundreds of Indians who possess similar expertise. Why is the government not using their skills and knowledge?" he wondered.
"All our water bodies – whether our rivers or our tanks, ponds and wells – are facing major encroachments. We are also plagued with the problem of over-extraction. Our present educational system has come up with a breed of students who are taught subjects such as soil, climate and water use without understanding that these are evolutionary resources that are irreplaceable," Singh said.
Realising the gravity of the situation, Satguru Jaggi Vasudeva in his Rally for Rivers campaign has proposed that a one-kilometre-wide belt along river banks be reserved for generating tree cover. He further proposed that the Compensatory Afforestation Fund Act could make Rs 6,000 crore available annually to state governments to grow trees along the river banks as these would provide environmental and economic benefits to the farming community and to the people at large.
Out of all the water on the planet, only about two percent is fresh water. A large portion of this water worldwide has already been contaminated by chemicals, industrial effluents, sewage, and fertilisers. Only fresh water can be used for human consumption and agriculture. This water is not just for human beings. It must be shared with all living creatures and it is this two percent of the fresh water that we must endeavour to save.
also read
Explainers
Tipu Sultan, the 18th Century Mysore ruler, slept in a hammock suspended from the ceiling of his locked bedchamber with this sword by his side. Found in his private apartments after his defeat at the battle of Seringapatam in May 1799, it was previously owned by Vijay Mallya
Explainers
Bernand Arnault, who owns LVMH – which includes luxury brands such as Louis Vuitton, Moet & Chandon, and Christian Dior – saw a considerable drop in his fortune after shares of the conglomerate declined five per cent on Tuesday. Arnault's net worth is currently at $192 billion
Explainers
The term 'comfort women' has been given to people that were forced to work as sex slaves by the Japanese Army during World War II. It comes from the Japanese word ianfu – which combines the Chinese characters 'comfort or solace' (i-an) and woman (fu)