World Rabies Day: Vaccinate the stray dogs, don't kill them, say experts
The 10th World Rabies Day observed on 28 September has as its theme — 'Rabies: Educate, Vaccinate, Eliminate'.
While some Kerala politicians seem to have stumbled upon the most barbaric way of dealing with the problem of stray dogs, global experts have said that culling does not help reduce the number of deaths from dog bites. In fact, it may prove detrimental in efforts to address the issue.
Politicians from Kerala's Youth Front (Mani) killed 10 stray dogs and paraded their carcasses apparently as a reaction to the deaths of two women in recent days from canine bites and Union Minister Maneka Gandhi's appeal to the state to save stray dogs. They also called Maneka Gandhi — one of the very few politicians to advocate against animal abuse in India — an agent of the vaccine lobby.
The 10th World Rabies Day observed on 28 September has as its theme — 'Rabies: Educate, Vaccinate, Eliminate'. If the Kerala government takes this theme seriously it should know which people it needs to educate immediately — as an urgent public welfare measure (sending them for psychological counselling should greatly help matters too).
The World Health Organisation (WHO) and the Global Alliance for Rabies Control (GARC) cannot emphasise enough the importance of vaccination and sterilisation, as the only proven and effective method for achieving zero-rabies deaths and controlling the stray population.
"Research is showing that culling dogs may have very little impact and even have detrimental impact on rabies. Especially, if there are concurrent dog vaccination campaigns, removing dogs means removing the protective buffer of transmission as the vaccinated dogs that are culled are quickly replaced by new unvaccinated populations of puppies," said Bernadette Abela-Ridder, director of the Neglected Zoonotic Diseases at WHO.
The PLOS 2015 report 'Estimating the Global Burden of Endemic Canine Rabies' also makes a similar conclusion: "Fear of rabies transmission from dogs regularly prompts mass dog culling in many countries. This creates a territorial vacuum and encourages potentially rabid dogs to move into the area. Experts agree that indiscriminate dog culling does not stop rabies."
"If you want to stop rabies, there is only one way to do it and that is you need what we call 'herd immunity'. It means that you need to have 70 percent of your dog population vaccinated," Louis Nel, executive-director of GARC, said.
"The blood of a vaccinated dog has all the antibodies to kill the virus. The blood of a vaccinated dog is a soldier. So that animal becomes a soldier in the fight against rabies — that is the simple message," he added.
Globally, the statistics of deaths from rabies are staggering. The numbers are even worse for India.
World-wide there is one death every 10 minutes from rabies which adds up to 160 deaths per day and 60,000 deaths annually. Sixty percent of the victims are children. Additionally, it is estimated that there are 3-5 million animal deaths per year from the dreaded viral disease.
Annual economic losses stand at around $8.6 billion (mostly due to premature deaths, but also because of the cost of human post-exposure vaccines, lost income for victims of animal bites, livestock losses, and other costs). There is, also, over 3.7 million disability-adjusted life years (DALYs).
About a third of these global deaths — 21,000 per year — are in India.
"We have very, very poor data on this. We probably are underestimating the burden of disease because of under-reporting and also under-diagnosis of the disease," Abela-Ridder.
Every year, it is estimated that more than 29 million people receive post-bite treatment to prevent rabies at a direct cost of over $1.7 billion. India spends about $8.2 billion in first-exposure treatment. It is way cheaper for governments to engage in mass vaccination campaigns for dogs than to vaccinate or treat human beings after a bite.
"To control this disease and to eliminate it, we have to cure the virus at its very source. So we simply have to vaccinate dogs. It makes obvious epidemiological sense, but also makes economical sense," said Nel.
The Indian dog population is as high as 25 million. But only 15 percent of the dogs are vaccinated in the country.
"A concern to us is that it (death from rabies) is not notifiable in India," said Nel.
Rabies, caused by Lyssavirus (named after Lyssa, the Greek goddess of rage and madness), is 99.9 percent fatal (one of the highest fatality rate of any known disease) but 100 percent preventable. It affects the central nervous system by the transmission through the saliva and nervous tissue of an infected animal, causing symptoms such as delirium, aggression and hallucinations, hydrophobia (fear of water) and foaming at the mouth, paralysis, before killing the patient.
More than 99 percent of human rabies cases are canine-mediated though it can also be transmitted through bats, foxes and raccoons. Interestingly, according to the End Rabies Now campaign, domestic dogs cause over 99 percent of human rabies deaths.
But bat-rabies is "something that will stay in the background", says the UN. Pre-exposure prophylaxis for a high-risk population as has been done for Indians in Peru is imperative.
For individuals bitten by a rabid dog, effective treatment, known as post-exposure prophylaxis (PEP) — a series of injections and sometimes along with rabies immunoglobulin (RIG) injection given on day 0 into the wound — can help save lives if received within a brief period of time after exposure, and before symptoms appear. But RIG is facing a critical shortage world-wide. In India only three vaccine producers with high manufacturing costs produce it. This translates into high costs of purchase for the poorer sections of the society who are the most vulnerable to the disease.
GAVI, the vaccine alliance, with WHO is gathering some data to understand the needs of the most affected countries, the at-risk population and the extent of unmet need for vaccine. It will shortlist candidate vaccines next year and finally decide in 2018 on what vaccines to fund for the next five years.
WHO considers rabies as one of the 15 neglected tropical diseases (NTD) and a zoonotic – a disease that is passed on from animals to humans — neglected disease. It is endemic to every part of the world except Antartica and some island territories. The disease has been wiped out from North America and western Europe. But the flip side to this is precisely because of this, there is very little funding from rich governments for research on diagnostics or vaccines when 95 percent of the cases of this miserable disease find home in Africa and Asia.
However, this does not mean that poorer countries with comparable problems as India have remained passive in addressing the problem. Some regions have achieved tremendous results by dint of their sheer political will. Latin America has reduced deaths from rabies by 90 percent and has 60 percent of its dogs vaccinated with an aggressive campaign for dog vaccination, coordination between the different ministries and inter-regional coordination for dog vaccination. Ditto for Philippines that is on its seventh round of dog vaccination campaign in Bali.
"There are strategies to vaccinate stray animals. It is like that in many other parts of the world. It needs to be a priority, it needs to be recognised as an issue," said Nel.
Since dogs are not of any economic or cultural value unlike livestock such as cows, sheep or goat, they often fall through the cracks of welfare programmes by the animal husbandry and the agriculture departments. Diagnostics are extremely outdated and still involve scooping out from the brain of a dog. There is only one rabies diagnostic laboratory in Bengaluru in India.
"Agricultural ministries tend to invest more in livestock. It is important to consider the one-health approach," says the UN's Food and Agriculture Organisation (FAO) whose mandate includes both food security and animal health.
"If rabies is not controlled in dogs, then humans, livestock and other farm animals can become infected, with serious consequences for the lives and livelihoods especially of rural communities and farming families," said Juan Lubroth, chief of the animal health service of FAO.
"For the world, Latin America has become a proof of concept that it is possible to reduce rabies transmission in dogs and bring down rabies deaths to zero," said Abela-Ridder.
Experts believe that the big impediments in India vis-à-vis rabies elimination are the lack of coordination between the various departments, lack of a national plan, lack of a regional approach (since India shares its borders with six countries that are rabies-endemic) and simply, a lack of political will to prioritise the issue.
The UN health agency has vowed to stamp out deaths from rabies by 2030. However, it may be a tall order if countries like India are not on board.
"One of the solutions to reaching zero-rabies deaths by 2030 would be to improve access to health of these at-risk populations, meaning getting commodities like vaccines to people at need even those that are moving from one place to next," the UN official said.
"India has the opportunity to be a leader in the fight against rabies as it has been in eliminating polio and yaws, maternal and neo-natal tetanus. India has all the elements in making rabies elimination a success —skilled experts in the field of rabies, health services catering to patients, dogs and human vaccination and immunoglobulin production and growing capacity in awareness and dog vaccination campaigns," Abela-Ridder stated.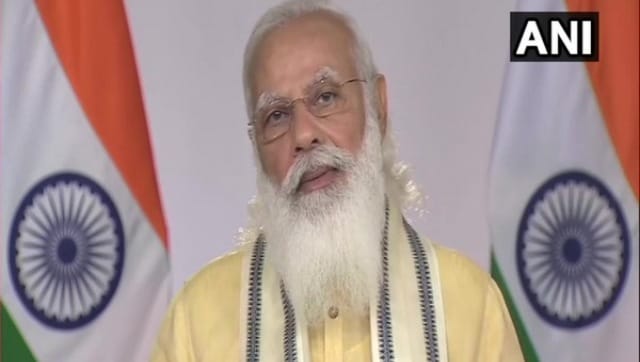 India
Modi had inaugurated the high-level 14th session of the Conference of the Parties to the United Nations Convention to Combat Desertification in New Delhi in September 2019
science
Policy responses to both these problem have long been siloed but they worsen each other and are intertwined.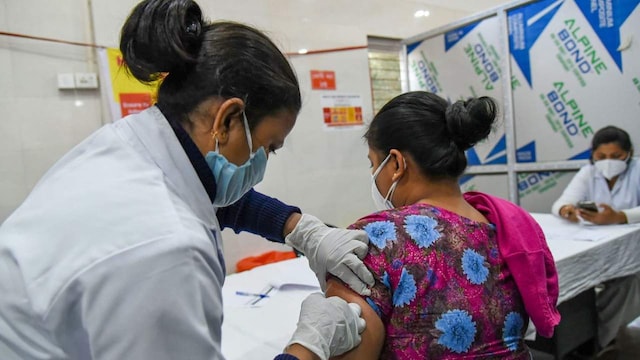 India
The External Affairs Ministry is coordinating with Bharat Biotech to secure WHO recognition for COVAXIN.