World Hepatitis Day: Nearly 1.76 cr Indians infected with deadly virus; building awareness can help reduce risk
Contrary to what most people believe, it's just drug addicts who are at risk of hepatitis B, even routine procedures such as diagnostic blood tests, injections in hospitals, or a visit to a tattoo or acupuncture parlour and a barber can expose you to the hepatitis B virus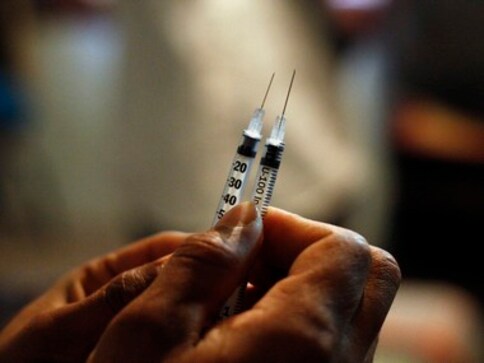 Editor's Note: According to the World Hepatitis Alliance, globally around 300 million people are living with virus hepatitis unaware. On World Hepatitis Day which takes place every year on 28 July, Dr Rakesh Patel looks at how virus hepatitis is affecting India and the global population. He has charted out three simple steps, which if followed properly, could help control the spread of the virus.
Did you know that hepatitis B virus (also known as HBV) is hundred times more infectious than HIV/AIDS? Most people are not aware of this, but Hepatitis B (the disease) has claimed thousands of lives in India and around the world over the last few decades.
Every minute, two people in the world lose their lives to hepatitis B. This could either be from severe and irreparable liver damage (cirrhosis) or liver cancer. Yet, globally, less than 10 percent of those infected with hepatitis B virus are aware of it.
In 2017, around 1.46 percent of Indians were found to be carriers of hepatitis B virus. This translates to nearly 1.76 crore people, infected with the virus, at the risk of developing chronic liver disease and remaining a part of the transmission pool.
Through multiple efforts of various stakeholders, awareness about the dangers of the disease is growing, yet much more remains to be done to eliminate hepatitis B from India. The vaccine for hepatitis B virus has played a crucial role in reducing the incidence of new infections and this must continue to be India's first line assault on the disease. However, there is also critical need to grow the general public's understanding of disease transmission to protect people from hepatitis B virus exposure.
I. Get yourself and your children vaccinated
Hepatitis B is one of the few blood-borne diseases that can be prevented by a vaccine. The vaccine is very safe and 95 percent effective in preventing new hepatitis B infections. It is given in three doses over six months, either immediately after birth or at any point during a person's life time. Earlier the transmission from an infected mother to her child was identified as one of the causes for the spread of the virus. The vaccine broke this cycle quite effectively, offering newborns a protection of a minimum of 25 years from hepatitis B virus.
II. Check whether unsterilised needles and syringes are being reused on you in clinics/hospitals
One of the biggest transmission routes of hepatitis B virus is through contaminated needles and syringes. But contrary to what most people believe, it is not just intravenous drug users who are at risk, even routine procedures such as diagnostic blood tests, injections in hospitals, a visit to a tattoo or acupuncture parlour and even a visit to a barber can expose you to the hepatitis B virus. My advice here is that you must insist on newly opened or sterilised needles and syringes at all times during such procedures.
III. Practice safe sex
The hepatitis B virus thrives in blood and body fluids. The viral load is highest in blood, followed by semen, vaginal fluid, urine and faeces. So a hepatitis B virus infected person can easily pass on the infection to his or her partner through unprotected sex or any inadvertent exposure to these body fluids. This includes contact with bleeding gums, open wounds or mouth sores. Regular screening for hepatitis B and practicing safe sex, preferably using latex condoms, go a long way in reducing hepatitis B virus infection risk.
Doctors, dentists and healthcare workers are even more exposed to the dangers of hepatitis B virus infection. They are considered to be at a high risk because of the regular physical contact they have with infected patients and their exposure to biological samples. Vaccination and regular hepatitis B virus screenings are both critical to reduce infection risk and transmission in this group.
As one raises awareness about hepatitis B and its risks, one must also attempt to address both the social stigma and other misunderstandings associated with the disease. I have seen many relationships fall apart, because people assumed that their partners acquired hepatitis B through sexual infidelity. The fact that the infection could have been acquired through a number of unidentified routes and at several points in time is completely ignored.
This World Hepatitis Day it is good to revisit the strategies for eliminating hepatitis B virus from India, making people more aware of its hidden dangers and throwing more light on current misunderstandings about the virus and the disease.
The author is MBBS, MD (General Medicine), DM (Gastroenterology) and DNB (General Medicine)
Entertainment
Megastar Amitabh Bachchan wishes to use his stardom to eradicate more social issues and the latest in those lines are the plans to start a new campaign for infectious disease caused by the Hepatitis B virus (HBV).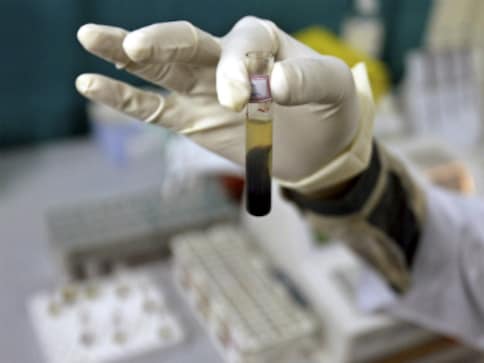 India
Caused by different types of viruses, Hepatitis is of five types — Hepatitis A, B, C, D, and E. Among these, Hepatitis A, B, and C are the most common.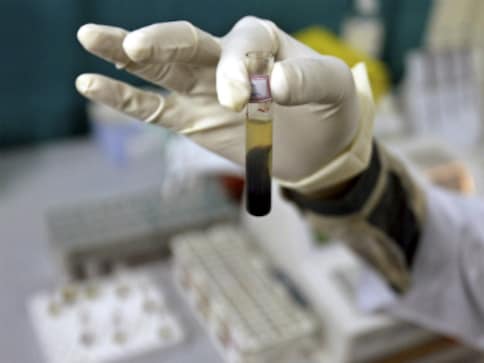 Life
As 28 July is observed as World Hepatitis Day, here is what you should know about the 'silent killer' of a disease