World Bank study enumerates climate change consequences for South Asia: Will India act in time?
The World Bank study suggests that transitioning farmers to non-agricultural jobs, providing additional schooling and reducing water stress could reduce the climate change hit on India's GDP from 2.8 percent to 2.4 percent. But is this feasible, and, pertinently, who should initiate action?
We are at a crossroads. It has become clear — in our everyday lives and in two powerful, reputable, recent reports — that climate change is taking India down a path that does not bode well.
A few days ago, the World Bank released a study that said 'Overall, more than half the region [South Asia] will be a hotspot by 2050 under the carbon-intensive scenario… 800 million people living in areas projected to become moderate or severe hotspots. Under the climate-sensitive scenario, the number of people affected would be 375 million.' Given the impact, it's important we understand what these terms mean. The authors define a 'hotspot' as any place where living standards (or household consumption expenditures) will fall because of climate change. A moderate hotspot is one where living standards fall by 4-8 percent, and severe hotspots are where living standards fall by more than eight percent. This means a family living in a severe hotspot, who spends Rs 1000 on food, medicines, toys and education, would, as a result of climate change, be able to spend only Rs 900 or so. Why? Because a warming climate would dampen agricultural yields, so the farmer would have less in his (or her) pocket. Additional disease load from amplified vector-borne diseases, heat stress, floods and droughts would result in lost productivity and income. And where might the Rs 100 be cut? Lowering nutrition or by foregoing a toy for Diwali, less education for a girl child or from untreated asthma.
The study says that the number affected could range from 1 in 4 South Asians — in a world that responds to the climate change threat by cutting emissions, to 2 in 3 South Asians — in a world, that like the jacket worn by the First Lady of the US, says 'I really don't care' about cutting emissions. One might conclude, quite reasonably, that we should cut emissions so that 425 million South Asians need not lower their standard of living. But, who is 'we'? India is not a major emitter — contributing about six percent to global carbon emissions. Moreover, with India's low per capita carbon emissions and lack of universal electricity access, India will need to focus on development in the years to come. The emission cuts will have to come from more developed nations — including the US, and it's far from clear whether that will happen fast enough.
Even in a conscientious world, where when emissions are controlled, India will see its temperatures go up by 1-2°C by 2050 from today with accompanying hits on productivity and crop yields. This means, 375 million South Asians will still see their standard of living fall. While this is, in itself, pretty bad, the study goes on to say, 'The results do not include effects of extreme event shocks, natural disasters, or changes in water resources (for example, because of overwithdrawal of groundwater, glacier melt, or changes in snowpack)'.
Now consider what the recently released NITI Aayog's 'Composite Water Management Index' projects: 'By 2030, the country's water demand is projected to be twice the available supply' and '21 major cities are expected to run out of groundwater as soon as 2020, affecting ~100 million people' and that groundwater is being depleted at unsustainable rates.
No, India is not heading down a pleasant and hopeful path. Falling livings standards for 375 million is likely an underestimate. Unless, of course, we change.
What can we do about it?
The World Bank authors suggest that transitioning farmers to non-agricultural jobs, providing additional schooling and reducing water stress could reduce the climate change hit on India's GDP from 2.8 percent to 2.4 percent. But is this feasible, and, pertinently, who should initiate action?
Many farmers stay in farming not because they want to, but because there are precious few alternatives available. In world where AI gains ground daily, the number of jobs available may shrink by 2050. Moreover, we are woefully short of nurses, mechanics, plumbers, carpenters, drivers and electricians. Instead of focussing on increasing years of schooling, which, in a rapidly changing technological environment may not have the desired impact on building resilience, India's (state) leaders should perhaps think long and hard on improving the quality of education and ramping up vocational training.
Coming to water, one reason we are headed for a dismal water future is because of our obsession with provision, and our neglect of water management. To wit, our groundwater is running out because farmers draw on it with abandon because it is often unpriced, and the current pricing and procurement realities encourage the growing of water-hungry crops with water-wasting practises. Our cities lose a substantial chunk of their water to leaks, again because water is not measured, priced and managed. The great news is that building water resilience is possible. Countries like Israel have done it. Closer to home, several communities in cities like Bengaluru, and rural districts like Alwar have built water resilience against the worst odds.
But, India is a democracy, and one where state (and municipal) action is important in building climate resilience. Let us therefore ask how many of the 325 million people who stand to be hurt by climate change, would vote for their leaders providing better quality education or building water resilience? Understanding that some of those actions would involve paying for water (and education) and shifting focus from provision of favours based on caste and ethnicity to a greater appreciation of their own role in propagating or changing status quo? Or is more likely that a meaningful block of voters would reward leaders for an MSP hike on crops that deprive them of the very water that can help protect them as the climate warms?
These are important questions to answer as our democracy matures. It's time to move beyond our 'narrow, domestic walls'. Climate change only adds an urgency to this transformation.
The writer is the founder of the Sundaram Climate Institute, cleantech angel investor and author of The Climate Solution - India's Climate Crisis and What We Can Do About It published by Hachette. Follow her work on her website; on Twitter; or write to her at cc@climaction.net
Find latest and upcoming tech gadgets online on Tech2 Gadgets. Get technology news, gadgets reviews & ratings. Popular gadgets including laptop, tablet and mobile specifications, features, prices, comparison.
India
Bhubaneswar used to have ten natural drainage channels that carried rainwater coming from uplands in Chandaka forest and other areas around the city.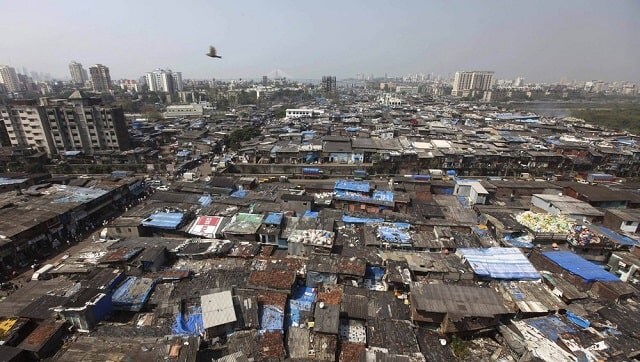 Lifestyle
In the post-COVID world, how much would design and structural modifications in places like Dharavi, contribute to bringing about substantial change in the living conditions of people living in overcrowded slums? Journalist and researcher Dipti Nagpaul explores.
World
Investors are worried that if regulators don't act, climate change may cause companies, and the economy to take a beating.