Women protesting SC verdict on Sabarimala are living in utter slavery of patriarchy, says student activist Abhirami
Generations produced by these protesting women would also imbibe these rigid values, says Thiruvananthapuram student Abhirami.
Abhirami, a student in Thiruvananthapuram had participated in a television discussion on the subject Shabarimala Women Entry on 30 September. She openly said that she had entered temples during menstruation and that was in protest to the prohibition of women entering temples during menstruation. She said she is a believer too. This lead to public outrage, to threats, to call for attacks on this young woman. With hate videos, cyber lynching and body shaming Hindutva elements in Kerala lashed out violently at Abhirami. But she dealt with it calmly. Abhirami talks about the taboos that should be abolished and on men and women in recent protests against the Supreme Court judgment allowing women of all ages to enter the sanctum sanctorum of the shrine. Edited excerpts:
You faced cyber attacks and you were bullied online for openly saying that you had entered temples during menstruation. Can you tell more about the attacks?
The attacks subsided. It has changed. The atmosphere in social media started changing. I think people's attitude started changing. I didn't attend phone calls from unknown numbers. While I was travelling from Thiruvananthapuram to Kannur a few people asked me offensive questions. But a lot of people supported me. I never thought such support would come to me.
You stand firmly by your faith. Can you tell me what do you think on this verdict allowing young women's entry to Shabarimala important?
There are a lot of government schemes and policies for the upliftment of women. Despite that women are treated as second-class citizens. A lot of our rights are denied. There is a conception that these laws and empowering schemes would uplift women. But we can see these laws and schemes are getting applied in society very slowly. The first thing to change is the centuries-old taboos which stay unchallenged. The way people think about women, the way people follow these taboos should change. While their attitudes are changed their behaviour too will get changed. Women have the power to develop themselves. The only thing that should be changed is our society. The government schemes and laws are useful but with an unchanging social psyche, they can't make great changes. There are a lot of misconceptions about the female body, female intellect etc. They think women can't do this, women can't do that. There are a lot of prejudices about women ingrained in their brains. These prejudices should end. These prejudices survive on religion and faith. We can't separate these two. They should understand menstruation is not something wrong. They should understand menstruation is not impure. They should understand there is nothing wrong in entering temples during menstruation. By continuously talking about this we can change the way men think. Women themselves should realise that we are mighty and we should be treated as equal. A lot of people are asking, is menstruation a big question? Women are facing much bigger threats than that. Women are getting raped every day. I think if the above-said prejudices change things will change. Women must be confident about themselves. And these ingrained prejudices in male brains should also end.
During the flood, men bought and distributed sanitary napkins. There was an impression that this taboo about menstruation is getting challenged. But when it comes to faith, the same men turn hostile to women. What do you think about that?
I think these two are different situations. During the flood, men had no option other than to talk about menstruation and sanitary napkins. It shows that even after the flood, their misconceptions about the female body and menstruation are unchanged. They could react on menstruation because they had no option other than collecting and distributing pads. I think here, in the context of Sabarimala their faith is prior. Happy to bleed campaign was harshly attacked here. They can't accept the campaign. When the verdict came the same hate campaign continued. The seclusion women faced within their families during menstruation are almost at the end.
What are your thoughts about the petition on Sabarimala itself?
Whoever filed the petition, whatsoever is their intention behind it, this verdict by its essence is highly positive. This judgment prioritise human rights and it reaffirms constitutional values. People should change. Politicians would always engage in games which benefit them. But people should start thinking rationally.
So you are all ready to go to Sabarimala?
I am interested to go.
How do you foresee the situation there?
There is a public outrage regarding the judgment. When young women go there to enter Sabarimala, the situation can get worse. There are chances that men can turn violent. But I am not scared about such situations. Our Constitution and the police should safeguard us. They are highly responsible. They must take care of young women who are planning to visit Sabarimala. It is a Supreme Court judgment. I think no other power can question the state mechanisms in this case. I think within a year things would change. These women who are protesting right now would go to Sabarimala with their children. I hope young women who want to enter Sabarimala would be able to return safely.
What do you say about these women protesting out in the streets to Save Ayyappa from young women?
Those women are living their lives in utter slavery. They can't even think of their rights. They are in a pathetic state. We say we are literate, we are enlightened, our history of renaissance is rich.
I didn't expect these many women would come out in protest to the judgment. I feel bad about how deeply the patriarchal values are injected into women. We say a woman is made. Not grown. These protesting women are a perfect example for that. Women empowerment is something beyond economic independence and education. Women in Kollam, Pathanamthitta districts are much more educated and economically independent. I think women empowerment is beyond these standards. Generations produced by these women would also imbibe these rigid values. So if we didn't do anything to check this, things will be in danger. Otherwise, there is just a cycle of birth, in which women will repeat the lives of their mothers.
We need different reading, debates, discussions to shape new thoughts in coming generations. They shouldn't be orthodox as their parents.
Find latest and upcoming tech gadgets online on Tech2 Gadgets. Get technology news, gadgets reviews & ratings. Popular gadgets including laptop, tablet and mobile specifications, features, prices, comparison.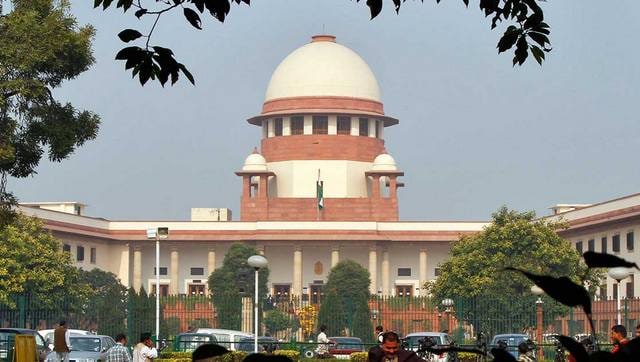 India
The senior lawyer said all the three members of the the election committee resigned on Friday night as the SCBA refused to accept its decision to hold elections through online mode
Politics
Speaking at the Vijay Sankalp Samaroh rally, Shah alleged that the Congress and Badruddin Ajmal (of the AIUDF), if they come to power, would "open all gates to welcome infiltrators as they constitute their vote bank".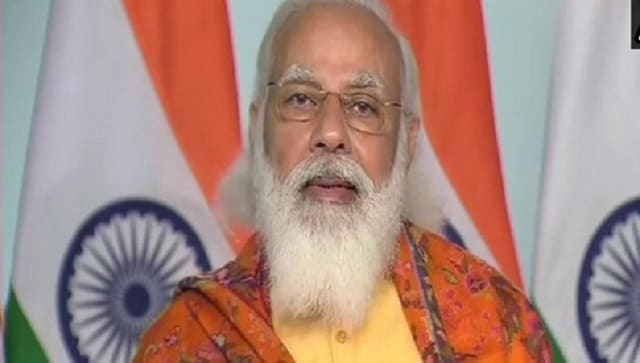 India
Addressing the valedictory function of the second National Youth Parliament Festival, Modi urged youths to join politics, saying the 'poison of dynastic politics' will continue to weaken democracy unless they join the fray