Darul Uloom Deoband bans Muslims from sharing photos on social media: History of bizarre fatwas in India
A fatwa is defined as a ruling on an issue related to Islamic law given by a recognised authority.
The Darul Uloom Deoband, one of the largest Islamic seminaries in India, has made sure that the trend of issuing absurd fatwas in our country continues.
The seminary in Uttar Pradesh's Saharanpur has issued a fatwa prohibiting Muslim men and women from posting their or their families' photographs on social media sites. The fatwa was issued after a man approached it recently asking if posting photos on social media sites was allowed in the religion.
A fatwa is defined as a ruling on an issue related to Islamic law given by a recognised authority.
Needless to say, the concept of the fatwa has been misused by authorities to issue some extremely absurd rules.
For example, on 8 October, the Darul Uloom Deoband had issued a fatwa which banned women from plucking, trimming, shaping their eyebrows and cutting hair.
The edict-issuing authority of the seminary had termed all these activities as "un-Islamic". The fatwa had also prohibited women from going to beauty parlours.
Merely a day later, on 9 October, clerics of Majlis-e-Shura — a religious conglomerate in Jammu and Kashmir's Kishtwar district — issued a fatwa barring women from going out alone in public.
Times Now had reported that the fatwa had further prohibited women from going to markets and public events alone, interacting with men on the streets. The fatwa had also said that there will be separate classrooms for boys and girls because co-education was "un-Islamic".
In July this year, a fatwa had been issued against Bihar minister Khurshid Alam alias Firoz Ahmad for shouting 'Jai Shri Ram'. Although the minister had earlier said that he hardly bothers about any kind of fatwa against him, he had to apologise later.
In April, the All India Shia Personal Law Board (AISPLB) had issued a fatwa against cow slaughter, News18 had reported. "For us Shias, horses are considered an important animal and likewise cows are considered holy by the Hindus. Hence, we need to respect other religions as well. If due to the death of one cow, a hundred humans are killed, I think it is best to save that cow," the report had quoted an AISPLB member as saying.
Even the popular mobile game Pokemon Go could not escape the wrath of the fatwas. In August 2016, Dargah Aala Hazrat in Bareilly, Uttar Pradesh, issued a fatwa against the game because of "a high possibility that players may enter a religious shrine while prayers are being performed".
In April 2016, the Darul Uloom was at it again as it issued a fatwa against the chanting of the nationalist slogan 'Bharat Mata Ki Jai', which had become a politically charged issue at that time.
"We love our country, but it is not our God. In Islam, we believe in only one God and hence, it is against the faith of a Muslim to chant the slogan," India Today had quoted the fatwa as saying.
In September 2015, a fatwa was issued against Oscar-winning composer AR Rahman and well-known Iranian filmmaker Majid Majidi for their involvement on Muhammad: The Messenger of God, a movie on the life of Prophet Muhammed. A Mumbai-based Raza Academy issued a diktat asking Muslims to reject the film.
One of the most infamous fatwas issued in India was against tennis player Sania Mirza. In 2005, a senior cleric of the Sunni Ulema Board had issued a fatwa against her for wearing short skirts and revealing tops during tennis matches.
In that year, the village panchayat in Uttar Pradesh's Charthawal village and the Darul Uloom Deoband (yet again) issued a fatwa after a woman was raped by father-in-law which forced the woman to accept her husband as her "son" because his father had sexually assaulted her.
With inputs from agencies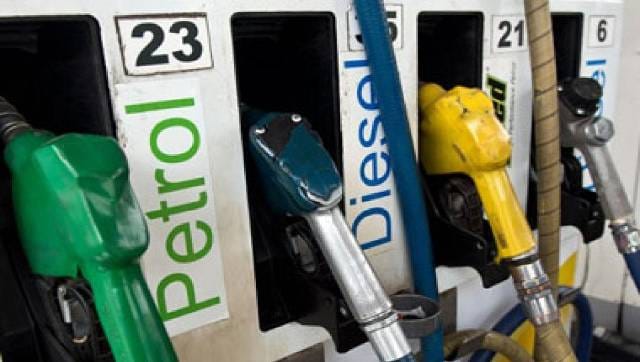 India
Ethanol is a biofuel, that is, a fuel produced by processing organic matter. The auto fuels we commonly use are mainly derived from the slow geological process of fossilisation, which is why they are also known as fossil fuels
World
The brief friendship between Nehru and Flight-Captain Hanna Reitsch illuminates how the world quickly forgave those who participated in the most evil regime the world has ever known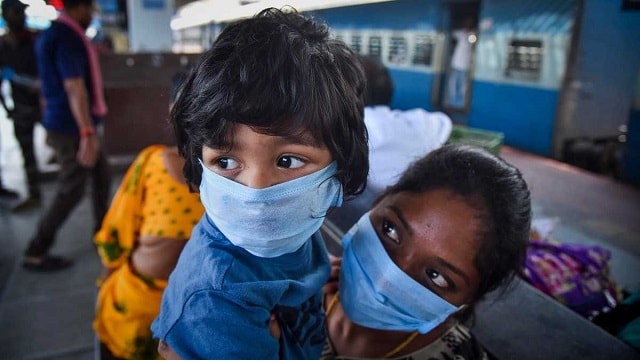 World
With numerous variants of the novel coronavirus having emerged worldwide, people everywhere have struggled to keep track of their complex alphanumeric names