'Women and men eating together is un-Islamic' and other decrees issued by influential UP seminary Darul Uloom
Darul Uloom has also said that it was in fact 'illegitimate' to eat food while standing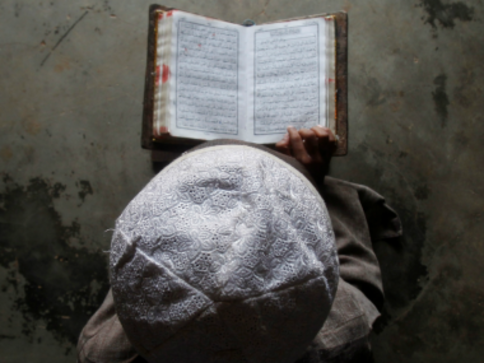 Renowned Islamic seminary Darul Uloom Deoband, situated in Uttar Pradesh's Saharanpur,  has added another to its list of absurd fatwas when it recently said that women and men eating together was un-Islamic. In a fresh edict issued on late Tuesday, the seminary has also said that it was in fact 'illegitimate' to eat food while standing, according to a report by The Times of India. The fatwa was issued following a query by a resident of Deoband town who sought to know the proper way, under Islamic rules, of having food at wedding functions and other events. The edict has created a flutter on Twitter with people questioning the rationality of such a law.
The seminary, one of the country's largest, often hits the headlines with its rather absurd decrees. Here is a look at some of the bizarre ones:
In November, 2018, the seminary issued a fatwa against Muslim women wearing nail polish while offering namaaz or prayers, calling the practice un-Islamic. A cleric at Darul Uloom, Mufti Ishrar Gaura, had argued that a layer of nail paint hinders the "wudu water" (ritual purification) from washing their nails completely.
The same month also saw Darul Uloom stating that the tradition of carrying a bride to her palanquin by the male members of her maternal family can lead to 'birth of lust' and had issued a fatwa against it. A report by The Times of India quoted a bench of high-ranking clerics saying, "Relations between a woman and her maternal uncle are very sacred. A man cannot lift his fully grown niece, it is certainly not acceptable in the eyes of Muslim law. There is always a danger of destruction of such relationship if this activity leads to the birth of lust in either of the two."
In July, 2018, the fatwa department of the seminary, while replying to a query by another Deoband resident, had said that waxing and shaving are not considered good under the Sharia law. The department said, "Removing hair through waxing or shaving from other parts of the body is khilaf-e-adab (against the culture)," reported by The Times of India. 
In response to yet another query by a Maharashtra-based Muslim man, a three-cleric panel of the seminary in May, 2018 had issued a fatwa on installing CCTVs in a shop or place where there is movement of a lot of people.
In April, 2018 the Darul Uloom said that it will not conduct Muslim marriages where music and dance are part of the wedding, saying that these are against Islam. ANI had quoted the city qazi for Saharanpur, Mufti Azhar Hussain, saying, "We will not conduct 'nikah' in weddings where music and dance are happening and a DJ is there. This is against Islam; (we) will boycott such weddings." He added that if the music and dancing happened before the nikah ceremony and the qazi did not know "then it is different."
In February, 2018, the Islamic seminary stated that Muslim women must not wear bangles from men at shops. They had called this age-old tradition "wrong and a big sin," said a report by The Times of India.
Darul Uloom had also extended its support to the fatwa issued by Saudi Arabian clerics against using Quran verses as ringtones on mobile phones.
In January, the influential seminary had issued a fatwa stating that Islam does not allow women to wear designer or body-hugging burqas. "The veil and burqa are supposed to protect a woman from prying eyes. So a woman wearing a designer burqa or body-hugging outfit is strictly not allowed in Islam," members of the seminary had reportedly said. The Darul Uloom had also issued a fatwa against celebrating New Year's, observing that it was un-Islamic as the Islamic calendar year starts from Muharram.
The seminary had also issued a fatwa in 2017 prohibiting Muslim men and women from posting their or their families' photographs on social media sites. "There are many other ways to ensure safety of a commercial establishment or a home. In Shariat, it is un-Islamic to shoot a picture. Consequently even the CCTV is un-Islamic," a report by The Times of India had quoted the panel as saying.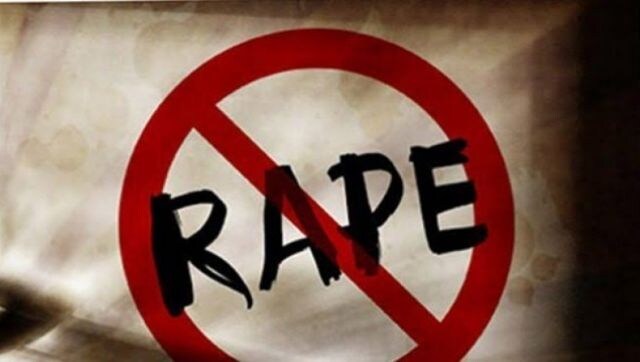 India
According to the police, the sisters had frequent quarrels after the younger one recently came to know about the elder one's illicit relations with the four men and objected to it
India
An FIR against an unknown person for fraud and other sections of the Indian Penal Code (IPC) was lodged at Kotwali police station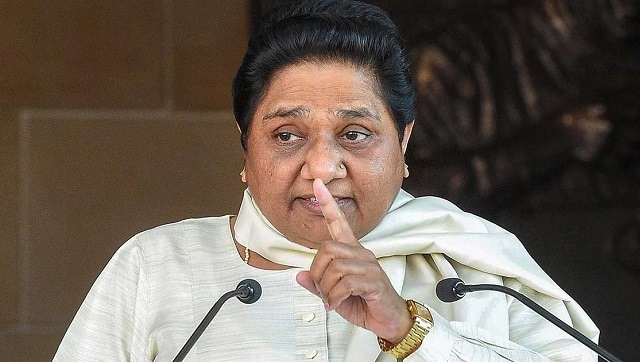 India
In a series of tweets, the former Uttar Pradesh chief minister said that the new move of recruitment of soldiers to the Armed Forces will add to the woes of the people already beset with inflation and poverty