Woman seer seeking right to Shahi Snan arrested in Ujjain
Trikal Bhavanta, the woman seer who entered a pit to take 'Samadhi' (embrace death) here on Tuesday to press her demand for right to women to take Shahi Snan during Simhastha Kumbh, was arrested
Ujjain: Trikal Bhavanta, the woman seer who entered a pit to take 'Samadhi' (embrace death) here on Tuesday to press her demand for right to women to take Shahi Snan during Simhastha Kumbh, was arrested on Wednesday as she agreed to stand back on her threatened suicide only for 24 hours.
After officials' intervention, Bhavanta, the woman head of the Pari Akhara, agreed to put off her self-burial in the pit only for 24 hours, and threatened to embark on it if her demand was not met.
The woman seer had entered a 10-foot pit on Tuesday to take 'Samadhi' (embrace death by self-burial) in Ujjain during the ongoing Simhastha Kumbh.
Bhavanta raised her demand for right to women for Shahi snan weeks after women were granted permission by a court to enter Maharashtra's Shani Shingnapur temple despite centuries-old ban.
Participating in the ongoing Simhastha Kumbh Mahaparv in Madhya Pradesh's Ujjain city, Bhavanta was earlier observing a fast to question the privilege of male 'Akhara' chiefs to take Shahi snan — royal bath or first holy dip in the river.
Bhavanta, who claims to have been inspired by Trupti Desai of Bhumata Brigade who led the agitation for the entry of women into temple sanctum sanctorum, wants women too to be allowed right to royal bath like members of the all-male 'Akharas'.
"Women have been worshipped as goddesses since time immemorial but some people have established rules as per their convenience to ensure their dominance. In the same spirit, 13 Akharas have been set up, for which even the government arranges all facilities for the Shahi Snan during Kumbh," she said.
Terming the people linked to Akharas as orthodox and alleging that they were keeping women away from Shahi snan, Bhavanta said she would continue to fight for women's rights. "Ujjain has been ensuring changes in the past. This time also the change will happen from here only."
Responding to Bhavanta's demand, Narendra Giri Maharaj, chief of Parishad Akhara, said: "Arrangements for taking the Shahi Snan is only for 13 Akharas. The system was established by Adi Shankaracharya in ancient times. As far as taking the Shahi Snan is concerned, this is useless wailing. The government or administration allotted land to this (Pari) Akhara on their own. Hence, whoever has sown so shall he reap."
Bhavanta is insisting on meeting Madhya Pradesh Chief Minister Shivraj Singh Chouhan, as she says he talks of women empowerment but not about giving rights to them. "If he cannot ensure women their due rights, the chief minister should admit it."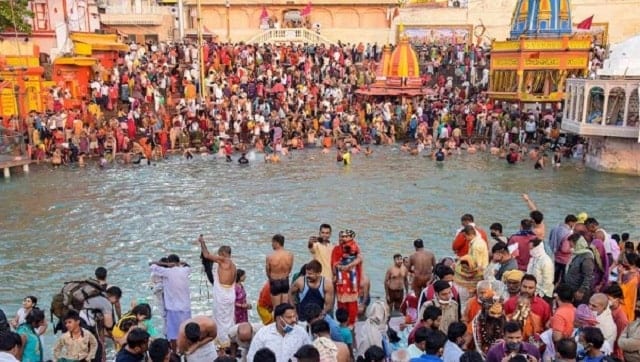 India
The private labs apparently issued such reports to meet the daily testing quota of 50,000 set by the Uttarakhand High Court during the Kumbh Mela, sources said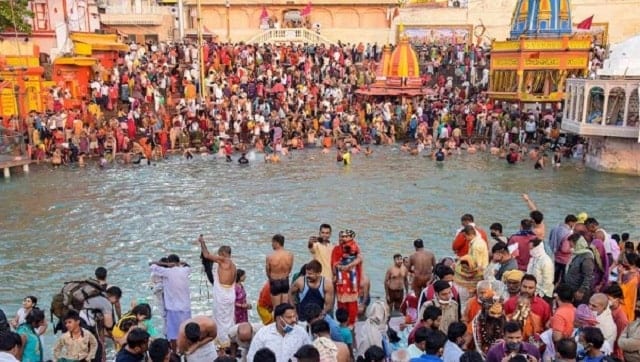 India
The labs allegedly put out fake COVID test results to meet the daily testing quota of 50,000 tests set by the Uttarakhand High Court during the Kumbh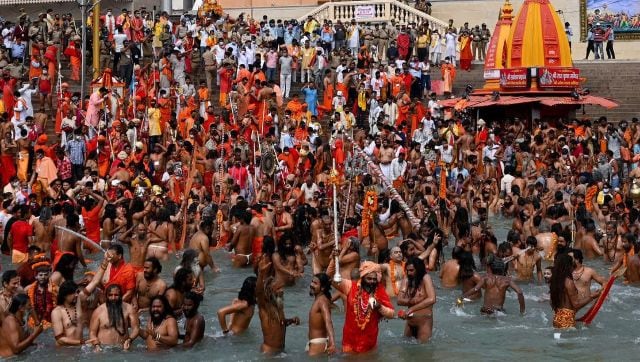 India
The firm, Max Corporate Service, Nalwa Laboratories Private Limited of Hisar, and Delhi-based Dr Lalchandani Lab have been accused of issuing fake negative test reports