Witness in Daati Maharaj rape case lodges complaint after receiving threats from associates of self-styled godman
Sachin Jain, a prime witness in the rape case against Daati Maharaj has lodged a complaint, saying that he was threatened by the godman's associates on 23 June
Gurgaon: One of the witnesses in the rape case against self-styled godman Daati Maharaj has lodged a police complaint, alleging that he had received threats from the associates of the former, police said today.
In his complaint, Sachin Jain, a prime witness in the rape case against Daati Maharaj, has stated that at around 11.30 pm on 23 June, while he was returning from Sohna with his family in a car, six men in an SUV intercepted their vehicle, the police said.
The men, who claimed to be associates of Daati Maharaj, held Jain on gunpoint and asked him to step out of the car, the complaint stated.
The men threatened Jain with dire consequences if he spoke to the media or gave any evidence against Daati Maharaj in court, it added.
"We received a complaint from Sachin Jain on 26 June and lodged an FIR on the basis of it at the Badshahpur police station. Jain has demanded police protection for him and his family members," a senior police officer said. The police were examining the CCTV footage obtained from the area and a probe was underway, he added.
Daati Maharaj has been accused of rape by a woman who used be his follower.
India
he ban on petrol and diesel run-transportation vehicles, except those carrying essential commodities, remains in force for the time being, as a means to improve the air quality of the city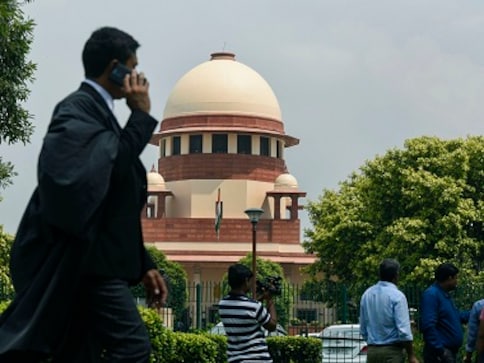 India
Anil Ghanwat, also a senior leader of Shetkari Sangathan, said he will mobilise one lakh farmers and bring them to Delhi in the next couple of months demanding farm reforms.
Politics
After the meeting with the Trinamool Congress chief, Swamy said they discussed the political scenario in West Bengal. The duo even posed for photographs after their meeting