Withdraw fake cases against GJM chief Bimal Gurung, West Bengal BJP leaders urge Rajnath Singh to press state govt
BJP leaders met Rajnath Singh to apprise him of the situation in Darjeeling and appealed him to urge state govt to withdraw fake cases against Bimal Gurung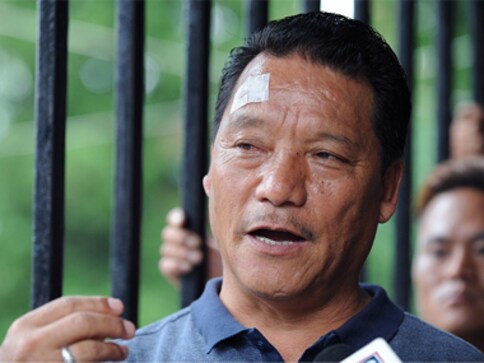 Kolkata: The West Bengal BJP leaders on Thursday met Union home minister Rajnath Singh to apprise him of the situation in Darjeeling hills and appealed him to urge the state government to withdraw "fake cases" against exiled Gorkha Janmukti Morcha (GJM) chief Bimal Gurung.
Singh was in the city on Thursday to hold a meeting with the chief ministers of states bordering Bangladesh on the developmental security issues along the India-Bangladesh border.
"We informed him about the Bengal government's double standards in dealing with the issues of Darjeeling hills. In spite of having same charges against them, GJM leader Binay Tamang has been rewarded by the Bengal government, while Bimal Gurung has been exiled.
"It goes on to show how the state government's policies are politically motivated," Bharatiya Janata Party (BJP) national secretary Rahul Sinha, who met Singh, told IANS.
"We appealed him to urge the state government to withdraw all false cases against Bimal Gurung and his associates and work towards bringing permanent peace in the region," he said.
The Bengal Police has charged Gurung under the Unlawful Activities (Prevention) Act and issued a lookout notice against him in the wake of three-month-long agitation for separate state of Gorkhaland.
Sinha claimed the situation in Darjeeling was still vulnerable and could become tensed again if the massive police posting there was withdrawn.
"The Bengal chief minister is claiming that peace has been reinstated in Darjeeling, but in reality the situation there is still vulnerable. The state government has posted thousands of police personnel there to control the situation. It might become hostile the moment the extra forces are withdrawn from Darjeeling," he said.
The BJP leader said they had also talked to the home minister about the police atrocities on their activists and the deteriorating law and order situation in the state.
"The law and order situation in Bengal is in a shambles. The only job of the police is to charge BJP activists with false cases and jail them. We informed Rajnathji about it," Sinha stated.
"We also told him that the Bengal government and the state's ruling party leaders are involved in the cattle smuggling happening across the India-Bangladesh border," he added.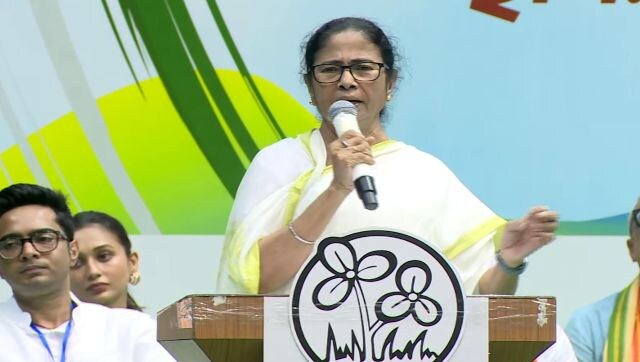 Politics
This time around Mamata Banerjee has to play on a larger arena — balancing between protecting her home turf while moving the chess pieces on the national board
India
The agitators occupied railway tracks at Nimdih and Kustaur in Adra division and Khemasuli in Kharagpur division from 5 AM, affecting the movement of passenger and goods trains
India
November 2020 FIR of the CBI alleged a multi-crore coal pilferage scam related to the Eastern Coalfields Ltd mines in the state's Asansol area. Local state operative Anup Majhi alias Lala is alleged to be the prime suspect in the case