Maharashtra grapples with acute agrarian distress: Kharif crops have dried up, farmers may opt out of rabi
Observers believe the current situation looks bleaker even than the acute drought years between 2012-15. Currently, over 350 tankers have been deployed to supply water in Maharashtra.
Sixty-five-year-old Subhash Khilche is staring at the possibility of having no work for the next five months. "It is a scary proposition," he says, sitting in his dried up 4.5-acre farmland in the remote village of Massa Khandeshwari in Maharashtra's Osmanabad district. The farmlands adjacent to his bear the same barren look, and it spreads out like a trackless desert.
The rainfall has deceived major parts of the western state of Maharashtra this season. The return showers expected in September before closing out the monsoon never arrived. "My soyabean crop dried up," says Khilche, clad in dhoti and kurta. "I only managed to harvest 15 quintals from the entire farmland, when on an average we usually get 7 quintals at least behind an acre. I sold it off for Rs. 2800 per quintal. I made Rs. 42000 but I had invested Rs. 60,000 in it."
Khilche's problems do not end there. Lack of rains has rendered the soil in his farmland extremely dry and hard. "I have five borewells," he says. "Four are not working, and one is barely pumping enough water for our own needs. It is only going to get worse as the summer approaches. I have to use the water resources sparingly, which means I cannot indulge in sowing for the rabi season. I have to sit this one out."
By the end of September, Jayakwadi dam, which is considered the lifeline of the agrarian region of Marathwada, in which Osmanabad falls, had 46 percent water stock. At the same time last year, it was 88 percent. Observers believe the current situation looks bleaker even than the acute drought years between 2012-15. Currently, over 350 tankers have been deployed to supply water in Maharashtra.
As of second week of October, 20,000 villages in 201 tehsils out of 40,559 villages in Maharashtra faced drought. By mid-October, the state narrowed down on 179 tehsils, where it would conduct manual verifications of the ground reality – a step mandatory before declaring drought.
Chief Minister Devendra Fadnavis said he has asked the ministers "to visit all tehsils affected by water scarcity." "Each minister may have to visit three or four tehsils and submit reports to the state government. The state will then take a decision over declaring drought, by 31 October," Fadnavis told reporters at Mantralaya, the state headquarters.
If the state declares drought, the relief measures include stay on recovery of farm loan, exemption in land revenue, 33.5 percent discount in the electricity bills of agriculture pumps, and supply of water through tankers in the areas that face paucity, among other things.
The Pradhan Mantri Fasal Bima Yojana even states, "in cases where majority of the insured farmers of a notified area, having intent to sow/plant and incurred expenditure for the purpose, are prevented from sowing/planting the insured crop due to adverse weather conditions, shall be eligible for indemnity claims up to a maximum of 25% of the sum-insured."
Khilche says the fact he cannot sow for the rabi season means he would not have any activity for the next four months. "I would have sowed jowar and bajra, like every year," he says. "Farmers these days also double up and work as agriculture labourers on other people's farms. But everyone has decided to sit out the rabi season, so there is absolutely no scope for work elsewhere either."
India has been grappling with the agrarian distress with falling crop prices, rising inflation and eccentric weather patterns. In 20 years, over 3 lakh farmers have committed suicide. Maharashtra, is one of the worst affected states, where over 1,300 farmers committed suicide only in the first six months of 2018. Earlier this year, 40,000 farmers carried out a week-long protest, walking 170-kilometers from the town of Nashik to the commercial capital, Mumbai.
In Osmanabad, parched waterbeds and desolate farmlands stare at you from both sides of the road, as you go from one village to another under the scorching sun. Farmers realise the struggle for water has only begun. Khilche's wife, 60-year-old Sushila, says a man in the village has a running borewell, where the entire village lines up for water. "I spend two hours a day going back and forth," she says, hunched over, weeding out the soyabean seeds. "We have power cuts here as well. The bore does not function without electricity. There are times when the power is off during the day, so the village queues up after midnight."
Sushila still has fewer things to worry about. Her water requirements are limited to her family – her husband and herself. Padmini Sawant, farmer from the same village, lives in a joint family of 10, and has four bovines to look after. "The livestock requires a lot of water," she says. "We have set aside fodder for the next two months, but I wonder what we are going to do once the summers kick in."
If the state does not set up cattle camps to tend to the livestock, Padmini says they would probably have to sell some of their bovines. "It would be traumatic," she says. "We have currently used the soyabean harvest from our farm as fodder for them. We have cut down on water usage drastically in washing and cooking."
With Diwali only days away farmers are desperately looking for a ray of hope. Padmini's brother-in-law, Sarangdhar, says they have currently tapped into the salary of his son, who works as a clerk at a local bank for Rs. 3000 a month, to procure water tankers for their requirements. "The man in the village only gives two pots of water at a time," he says. "And we have to look after our livestock as much as we can."
Sushila says the man only gives two pots of water per day for two reasons. "He wants to avoid fights, and he needs the water to last until the crucial months of summer," she says. "The two hours I spend in collecting water would be eight by the time we get to the month of March."
Explainers
The Ernakulam-Angamaly Archdiocese Metropolitan Vicar Archbishop Mar Antony Kariyil and a section of priests are taking on Church head Cardinal George Alencherry, who has the Vatican's backing, over the most important form of worship in the Catholic Church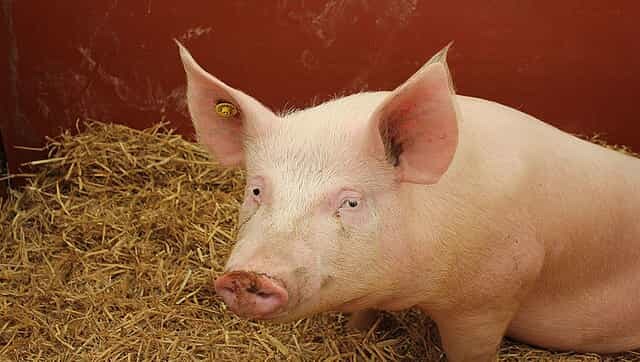 Explainers
The discovery raises hopes for a whole host of future medical uses in humans and could potentially lead to the lives of thousands being saved around the world. Experts and ethicists say the breakthrough could mean a need to update the definition of death itself
Explainers
Reports of eight people being killed and five others injured in Madhya Pradesh on Monday have yet again shone the spotlight on fires at Indian hospitals. Since August 2020, more than 122 people have been killed in 29 blazes at hospitals across the country