With Moily in charge, field trials for GM crops could be okayed soon
If he supports GM crops, Moily would be overturning the position of his immediate predecessors - Jayanthi Natarajan and Jairam Ramesh.
As the government prepares to file an affidavit in the Supreme Court regarding genetically modified (GM) crops, newly-appointed Minister for Environment and Forests Veerappa Moily is likely to give his nod to continuing field trials for GM food crops. One of the reasons for Jayanthi Natarajan's ouster from the ministry is being seen as her opposition to field trials for GM food crops.
If he supports GM crops, Moily would be overturning the position of his immediate predecessors - Jayanthi Natarajan and Jairam Ramesh, according to a report in The Economic Times.
During his stint as minister, Ramesh made it mandatory for state governments to give their explicit nod to field trials.
Only last month, the Maharashtra government became the first state to permit field trials of GM food crops since last year. The Maharashtra government gave some private companies permission to conduct field trials in state agriculture universities' farms, a move taken despite state agriculture minister Radakrishna Vikhe-Patil's insistence that there should first be a public debate over the subject.
According to this report in The Telegraph, "No-objection certificates have been issued to 28 applications for GM crop trials from seven private companies and the Nagpur-based Central Institute of Cotton Research. Each field trial must take place in "confined conditions" on the farm of a state agriculture university."
The clearances were given after a 10-member committee appointed by CM Prithviraj Chavan and headed by former AERC chairman Anil Kakodkar gave case-by-case clearance.
The companies will have to obtain a final clearance from the Genetic Engineering Approval Committee (GEAC), India's apex bio-safety regulatory authority. The GEAC is now headed by Moily.
As head of GEAC, Natarajan reportedly stalled approvals for field trials pending the SC verdict in a PIL.
Also, the MoEF under Natarajan put a stay on field trials for GM wheat, rice, maize and castor until the apex court gave directions on the PIL.
The PMO subsequently sought that the Cabinet arrive at a consensus decision on GM crops, a move that was also stalled by Natarajan.
The anti-GM crops activist who filed the PIL in the SC, Aruna Rodrigues, told ET the prime minister has an agenda to foster biotech with US support.
"If the prime minister has overruled Jayanthi Natarajan and appointed a new environment minister to do his bidding, then science goes out of the window," she is quoted as having said.
Find latest and upcoming tech gadgets online on Tech2 Gadgets. Get technology news, gadgets reviews & ratings. Popular gadgets including laptop, tablet and mobile specifications, features, prices, comparison.
World
The court is weighing a plea from President Donald Trump to prevent the Manhattan district attorney from acquiring his tax returns. It is also considering appeals from the Trump campaign and Republicans to shorten the deadline for receiving and counting absentee ballots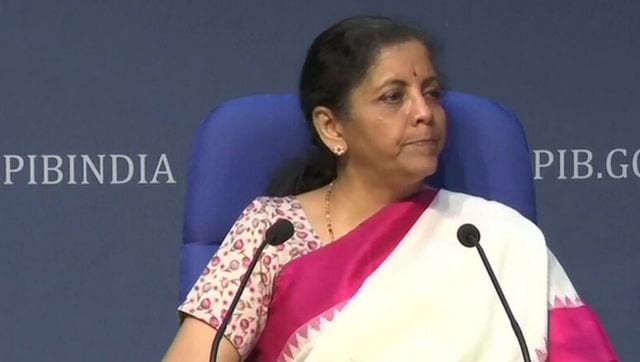 India
The scheme will be available irrespective of whether moratorium was availed or not, and will cover housing loans, education loans, credit card dues, auto loans, MSME loans, consumer durable loans and consumption loans
Entertainment
A bench comprising Chief Justice S A Bobde and Justices A S Bopanna and V Ramasubramanian issued notices to the central government, I&B Ministry, and Internet and Mobile Association of India for the creation of an autonomous body monitoring OTT content.