With Gandhian heritage, campus in shambles, what is Bihar Vidyapeeth's future?
Set up by Mahatma Gandhi in 1921, the Bihar Vidyapeeth lies abandoned | #FWeekend
It was during the freedom struggle that Mahatma Gandhi established the Kashi, Gujarat and Bihar Vidyapeeth. But while the former two have flourished and become model universities, the Bihar Vidyapeeth is an abandoned shell, its Gandhian heritage forgotten. Unlike the bustling Kashi and Gujarat campuses that hundreds of students, the Bihar Vidyapeeth campus bears a deserted look; there is neither a single student nor teacher to be seen here, the main buildings are decrepit ruins, and it's an educational institution in name only. The locals blame the official apathy of successive state governments and the attitude of the Vidyapeeth management itself for the campus' current state.
Ram Bhajan Chaurasia, who has been employed at the Bihar Vidyapeeth since 1987, says (in chaste Hindi), "Ab yahaan kuch bhi nahi hai – na chhatra, na shikshak. This is a Vidyapeeth in name only."
Chaurasia has lived by the campus grounds since 1975 (even before he became a staffer). "The instituin has been fighting to survive for the last three decades now," he rues.
Chaurasia informs us that two schools on the campus were closed. Then, a saw mill, mustard oil mill, handmade paper factory, carpentry unit (set up to provide training and employment) were also shut down. Small units manufacturing matchboxes and a paddy machine suffered a similar fate. The crumbling buildings on campus – surrounded by wild scrub – tell their own story. And this is on 30 acres of land on the banks of the River Ganga.
A kargha and charkha, symbols of Gandhiji, lie defunct on the campus he helped set up. "There used to be 250 charkha. They were functional and produced khadi, but all have gone now," Chaurasia says.
An official connected to the Bihar Vidyapeeth told us on condition of anonymity, "The state government has almost forgotten it… no serious efforts have been made in last two decades to revive it or give it a facelift for future generations."
A Buniyadi Vidyalya opened in 1948 (in the Bihar Vidyapeeth campus) has been closed. Its old brick building is in shambles and a big lock on the door greets visitors. "There is only grass and brush inside it," says Saroj Devi, a local collecting dry wood, pointing to the building. Mahatma Gandhi set up the first Buniyadi Vidayalya in Champaran after the satyagraha there. After this, a numbers of such schools were opened to fulfill his dream of providing elementary education to every Indian child.
The main source of income for the Bihar Vidyapeeth, for years, was an old mango orchard. Once home to 600-700 trees that yielded mangoes of the Maldah variety, the orchard has shrunk. "Every year, about 20-25 trees die. There are not more than 250 trees in the orchard at present," says Viswajeet Kumar, assistant curator of Rajendra Sangharahalya.
The management of Bihar Vidyapeeth has been auctioning the mango orchard to private parties every year, to manage staff salaries and other expenditures. This year, the highest bid was Rs 4,50,000. "Earlier the management also used to earn Rs 30,000-35,000 from the 65 palm trees on campus annually. But objections were raised that the management was auctioning the palm trees to toddy sellers," says Rajnish Kumar, a staffer.
What worries the staffers is that the mango orchard and partly constructed administrative building have virtually turned into a den of gamblers and addicts due to years of neglect. "Miscreants smoke marijuana, drink and gamble here. There is no one to stop them," Rajnish said.
Mahatma Gandhi set up the Bihar Vidyapeeth on 6 February 1921. The institute came up on land donated by freedom fighter and lawyer Maulana Mazharul Haq, a prominent Congress leader. Apart from an education in science and arts, the institute also imparted skills training in weaving, spinning, stitching and other traditional work. This was as part of the Civil Disobedience movement, when Gandhiji called on students to boycott British-run educational institutes. Jayprakash Narayan studied here in the 1920s, as did Bihar's first chief minister Shri Krishna Singh. Five hundred students enrolled here to appear for examinations in 1921 and at one time nearly 20,000 students were pursuing courses at associated educational institutions.
Plans to start five vocational courses under the National Institute of Open Schools came to naught, as did a Rs 10 crore grant the Manmohan Singh-led UPA government bequeathed in 2009-10.
Also on the campus is the Rajendra Smriti Kutir, where Rajendra Praad stayed on completing his tenure as the first President of India. He breathed his last in the same house, in 1963. His Bharat Ratna is still housed here. The house, made into a museum, is in the same sad state as the rest of Bihar Vidyapeeth.
Some educational activities still continue on campus. It houses the Brajkishore Smarak, Maulana Mazharul Haq library and a Gandhi Institute of Computer Education and Information Technology for students from economically disadvantaged backgrounds. A study centre of the Indira Gandhi National Open University is situated here too. Bihar Vidyapeeth chairman Vijay Prakash says a Deshratna Rajendra Prasad Shikshak Prashikshan Mavavidalya has been set up, and there are plans to start a BEd and other educational programmes from next year.
With its campus in disrepair, parts of its land in the hands of squatters, whether those plans will come to fruition remains to be seen.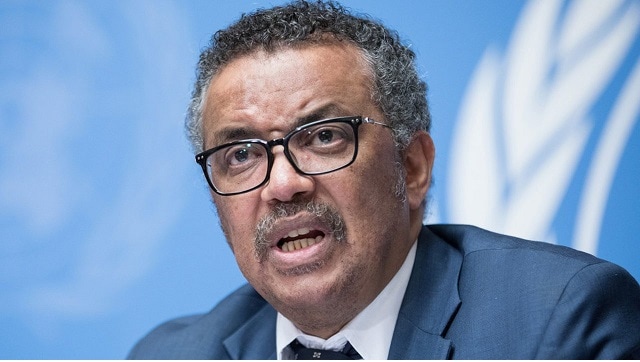 World
The World Health Organisation has warned against mixing shots without studies to support the decision, and it is urging restraint on booster shots
Sports
In the final match, which was destined to become part of hockey folklore, India went on the attack. Captain KD Singh 'Babu' and Vice-Captain Balbir Singh were like men possessed.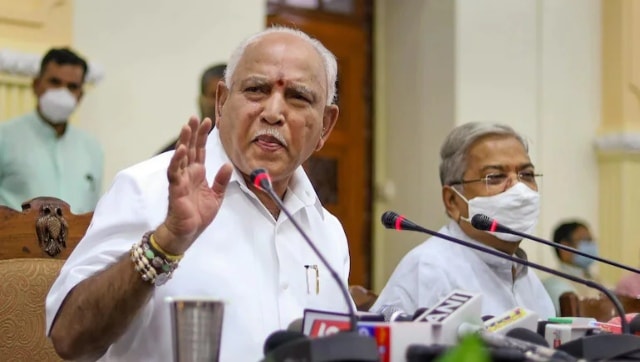 Politics
The BJP high command, with one eye on the upcoming 2023 Assembly polls in the state, has shortlisted a few notable names as possible replacements as chief minister