With AIADMK and JD(U) in NDA kitty, Cabinet reshuffle gives the BJP right opportunity to reward new allies
A Cabinet reshuffle could be an occasion for Narendra Modi-Amit Shah leadership to give a message to the nation that he cares for performance and merit
The merger of two rival factions of ruling AIADMK in Tamil Nadu — one led by Chief Minister Edappadi K Palaniswamy and other by former chief minister and challenger O Panneerselvam — is good news for Prime Minister Narendra Modi and BJP president Amit Shah.
It is only a matter of time till the AIADMK brass announces their decision to join the Modi-led National Democratic Alliance at the Centre.
Two days back Bihar chief minister and JD(U) national president Nitish Kumar held his party convention in Patna and took a unanimous decision to join the NDA. The two big developments — one coming from the north and other from the south in two days time — with their loaded implications, both favourable to BJP, have become a big talking point in the power corridors in New Delhi. Bihar and Tamil Nadu are big states and them both coming to the NDA kitty is a big political achievement for the Modi-Shah leadership.
It should be noted that when Parliament opens for the Winter Session, the NDA will have gained a majority in the Rajya Sabha with the inclusion of 23 members in its rank (13 of AIADMK and 10 of JD-U). It would be the first occasion in Indian parliamentary history when any coalition other than one led by Congress passes the majority mark. The below majority mark numbers in Rajya Sabha had been a serious cause of concern for the Modi government when it came to several critical bills. BJP will no longer have that problem if it manages well on floor coordination on the days bills are up for voting.
A senior BJP leader told Firstpost that "Shah will have a unique distinction as BJP president in history because when he entered Rajya Sabha he also managed to get additional majority numbers by his side".
But the far bigger question that is being discussed privately and intensely among senior leaders in BJP including the ministers and those concerned in the hierarchical order of organisational structure is — whether these developments have been hastened at the behest of the top BJP leadership to effect the expansion-cum-reshuffle of Union council of ministers.
It's true that there are some clear vacancies in the government — Arun Jaitley has been handling the additional charge of defence ministry (following Manohar Parikkar's resignation and taking up the role of Goa chief minister) besides holding finance ministry; Dr Harshvardhan has been handling the additional charge of forest and environment (following the death of Anil Dave) besides holding the ministry of science,  technology and Earth sciences; Narendra Singh Tomar has been handling the additional charge of urban affairs (following Venkaiah Naidu's resignation to become the vice-president) besides holding rural development, panchayati raj, drinking water and sanitation; and Smriti Irani has been handling the additional charge of information and broadcasting ministry (also following Naidu's resignation) besides holding the textile ministry.
That way a Cabinet reshuffle cum expansion has been on the cards for some time and it was suggested by influential leaders that this would be done after the conclusion of the Monsoon Session of the Parliament. A tentative date of 18 August was even discussed in some quarters of BJP. But then Nitish announced JD(U)'s convention on 19 August to formally decide on joining the Modi-led NDA and the merger of AIADMK's factions was delayed by a few days from 18 August to 21 August.
It is being speculated in party circles that the reshuffle-cum-expansion could take place in next few days, possibly by 25 August.
What makes those private talks more intense in the power corridors is the speculation on the magnitude of the expansion-cum-reshuffle of the council of ministers. There is a reason to these talks. Consider the following, if it happens in next few days:
First, it would happen when Modi government has only 18 months left to showcase its performance for the 2019 General Elections to Lok Sabha. It will ideally also be the last such exercise. Modi needs to weed out the dead wood — either sack or shift the non-performing ministers — and infuse new blood. The Cabinet reshuffle could be an occasion for Modi to give a message to the nation that he cares for performance and merit. Remember, how last week he did some plain speaking with his ministers regarding the growing tendency to stay in a five-star hotel during their official tours and availing other perks of power by misusing all kinds of courtesies extended to them by PSUs under their respective charge.
Second, it would come after party president Amit Shah is almost finished with over 100 days tour around the country where he didn't only connect with senior leaders in the state but also connected with ordinary workers in the hinterland. He now has a fair idea of pro or anti-incumbency against individual chief ministers and ministers from the state at the centre. On Monday, he met all party chief ministers with an idea to come with a clear strategy and set of guidelines to push development works in the next 18 months and sync state governments with organisational structures in the states concerned and the Centre. Whether some chief ministers be moved to the Centre as ministers is a million-dollar question.
Shah has so far not shuffled his team since the time he became party president. To queries on this count, he maintained that this was, in any case, his team.
A senior party leader said the situation has changed. Now, Amit Shah has fixed a target of 350 seats in the 2019 General Election to Lok Sabha for BJP, and the organisation needs to be rebooted to have the energy and experience that would be required to achieve that target or come near it. This could lead to a situation where some Union ministers could be drafted for party work and some from the party could go to the government.
Modi and Shah are masters of surprises. A potential "kahin khushi kahin gam" factor is creating tension in the concerned quarters in influential party circles.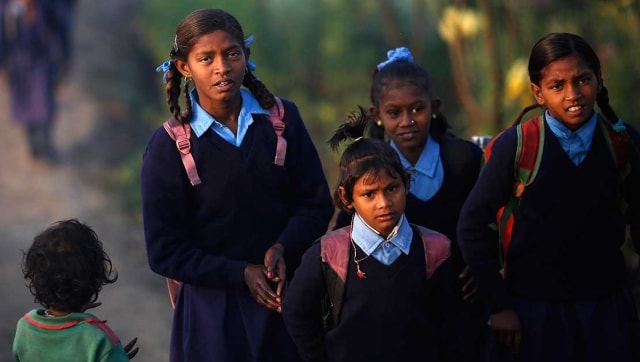 India
The grading index which analyses the performance of states on 70 parameters has put Delhi, Gujarat, Haryana, Rajasthan, Puducherry, Dadra and Nagar Haveli in the A+ category.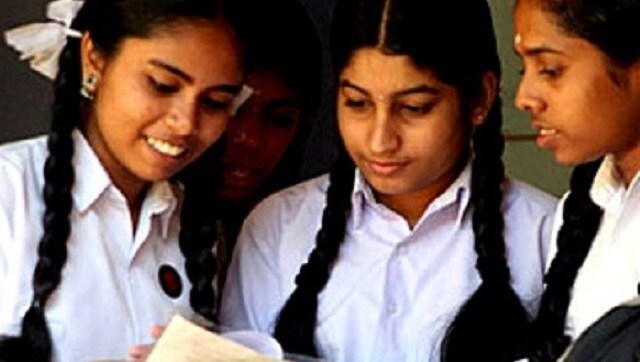 India
The state government had announced earlier that the decision regarding the cancellation of Class 12 exams will be announced on 4 June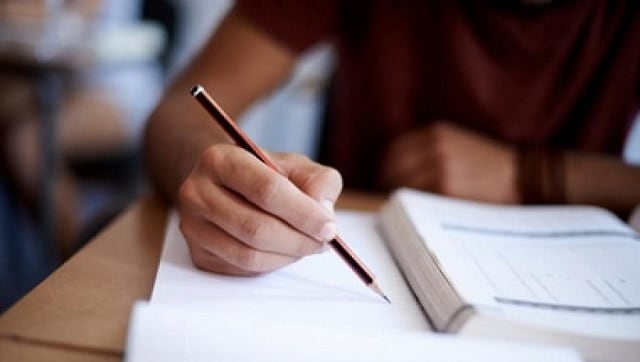 India
Candidates who are appearing for the Bihar Assistant Engineer (civil) interview can download the new schedule from the official website bpsc.bih.nic.in