Will Khushboo survive the crisis in the DMK?
Although she speaks fluent Tamil and was a one-time heart-throb, Khushboo is an outsider. At critical moments like this, her nativity or (lack of) dravidian-ness will be called to question.
The trouble that Tamil actress-turned DMK politician Khushboo has landed herself in for her alleged statement on leadership-succession her party is not likely to blow over easily, unless the heir apparent Stalin himself comes to her rescue.
That she was not invited for a black-shirt protest against the visit of Sri Lankan president Mahinda Rajapakse on Friday is a clear indication that, at least temporarily, she is out of favour.
On Thursday, DMK supporters allegedly threw footwear at her in Trichy, where she had gone to attend the wedding in a DMK MP's family, and stoned her house in Chennai for an interview she gave to a Tamil magazine.
Reportedly, to a question on Stalin's ascendance to leadership, she had said that it would be the general council that would finally make a decision. While she maintains that she was misquoted, this reported statement is seen by Stalin supporters as defiance to his leadership.
The immediate reaction from them is "who is she?" and "what does she know about the party?"
Whether Khushboo had said what has been attributed to her or not, she is certainly in trouble because the Stalin camp is evidently incensed. Stalin's leadership of the party is a foregone conclusion that even his quarrelsome brother MK Alagiri couldn't effectively block.
He has been a leader in the making for four decades, has cut his teeth in both party politics and governance under his father, has a near-complete grip on the party apparatus, and has finally been announced by his father as his successor was seen in DMK circles as a complete story. Since announcing Stalin as his heir, Karunanidhi also warned cadres and leaders with stern action if they created trouble, when in Chennai some erected hoardings hailing Alagiri and defaced Stalin in cutouts and posters.
It's clear now that the stone and sandal throwing against Khushboo were not isolated incidents. Two party leaders, former AIADMK minister and now DMK leader Indira Kumari and actor Chandrasekhar have strongly criticised Khushboo. Indira Kumari slammed the actress for her opinion when the leader had put a closure to the issue while Chandrasekhar went a step ahead and said that Khushboo was a newbie in the party and didn't know much about it.
Unless Stalin stops this tide of comments and reactions at once, Khushboo will certainly face a setback in her political future. Reportedly, Stalin himself is miffed and didn't encourage her when she tried to meet him at the wedding in Trichy. Khushboo is close to Kanimozhi and through her, she can reach out to Karunanidhi for a patch-up. But that won't be enough. It's Stalin who should not only ask the cadre to stop, but also genuinely believe that the actress didn't say anything against him and she was misquoted as she claims.
Khushboo joined the party in 2010, ahead of the 2011 polls, possibly for her glamour quotient in campaigns and fan following in the state. During the peak of her career, she had been the most popular actress in the state and was worshipped in a temple and even had film song with Rajinikanth named after her along. On screen, she was paired with every leading hero. Since joining the DMK, she has been a visible face of the party, participating in its protests and public events.
She is also now a regular TV panelist for national English channels on both social and political issues. A few years ago, she was taken to court by Dalit Panthers of India and Pattali Makkal Katchi, both from Tamil Nadu, for her progressive comments on pre-marital and safe sex. She had to approach the Supreme Court to get rid of a batch of petitions filed against her. Despite the gnawing legal battle, she continued to be an outspoken social commentator on critical issues. Since she joined the DMK, the frequency of her appearance on TV has increased.
Although she speaks fluent Tamil and was a one-time heart-throb, Khushboo is an outsider. At critical moments like this, her nativity or (lack of) Dravidian-ness will be called to question.
If she survives this crisis, perhaps a crash course on the diabolic and intrigues of party politics would be of immense help. Surviving for long as a para-trouper in Tamil politics is not easy.
Find latest and upcoming tech gadgets online on Tech2 Gadgets. Get technology news, gadgets reviews & ratings. Popular gadgets including laptop, tablet and mobile specifications, features, prices, comparison.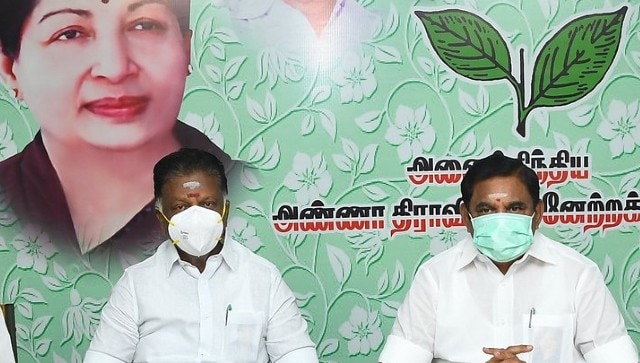 Politics
The AIADMK and the BJP had aligned for the 2019 Lok Sabha polls along with other parties, however, the alliance could win only one of the 39 Parliamentary segments in Tamil Nadu
India
In his address after laying the foundation stone for various infrastructure projects in Tamil Nadu, Shah said Narendra Modi has "waged a battle to end dynasty politics and corruption"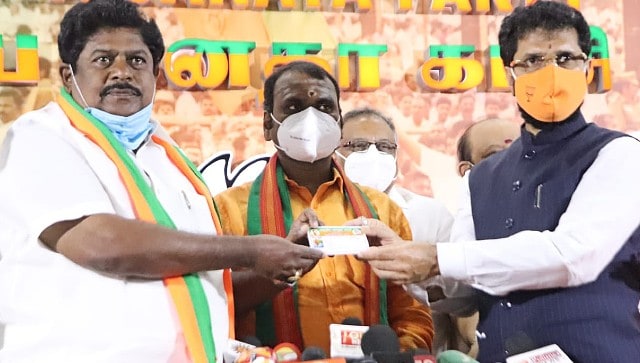 Politics
A veterinary doctor and agriculturist, KP Ramalingam hails from Salem district and belongs to the Gounder community, which holds sway in the western region of Tamil Nadu