Will Amaravati's futuristic model set a benchmark for Indian cities to cut pollution and traffic jams?
The smaller cities are where the potential problems, which may emerge in all their intensities within a couple of decades, are being entirely ignored.
In some eight years, a major part of Amaravati, Andhra Pradesh's new capital would taken shape. Given its greenfield nature, there is every opportunity to develop it in a manner that avoids traffic congestion and the resultant bronchial woes now faced by Delhi. Already, tenders are being floated for metros, funds being released, giving hope that it would be as good as on the drawing boards.
In case it happened, it could be a mass transit-driven city persuading residents to avoid personalised transports – cars and motorbikes. If the supply is kept ahead of the requirement, Amravati could be a city unlike any other in India. Not even Navi Mumbai, easily the largest city – area-wise, on par with Mumbai – being built in the world, developed like that.
People were to shift there, decongesting Mumbai, but the vital link in the shape of even buses from Mumbai to Vashi was missing. One had to disembark at Mankhurd on the Central local, and share taxis to Vashi, not a very welcoming prospect to potential newcomers. That's one reason it has grown ever so slowly. It has not yet been populated to the extent it was hoped in the first two decades.
Thus, Delhi, Navi Mumbai, and Amaravati provide three distinct approaches, the fourth being Mumbai which has been investing heavily in roads and flyovers to make road travel easier, but not enough has been done to move people in public road transport. The city's municipalised bus service, BEST (Brihanmumbai Electric Supply & Transport) is already on the decline; passengers and buses getting fewer by the month.
Delhi is saturated with road traffic, and so is Mumbai, the latter seeing those who could afford a car defying the logic in its use. To avoid commute by the legendary extremely overcrowded locals which carries over seven million a day – almost half of the entire Indian Railways system – they prefer to sit waiting for the traffic to move. The car commute is twice as long, if not more, than a local train. In turn, Mumbai roads are congested.
Take any city and you'll find that the public transport is far behind the demand, and extremely stressed, forcing people to use cars. Eventually, these towns and cities will choke for the simple reason that they did not plan and execute in time mass transport. There already is a list of most polluting cities and town in India, and many of them are smaller, say, than a couple of municipal wards in Mumbai.
A fact-checking portal, www.politifact.com listed 20 worst polluted cities in October, of which some 13 were Indian. They, however, not choking only on car emissions but also dust, apparently because all cities and towns are constantly building without enforcing any dust-abating measures. It said, "The top-20 list measures cities with the greatest level of particulate pollution, which is not the same thing as emissions of carbon dioxide, the primary driver of climate change."
These cities may not be jeopardising climate but they indeed are affecting the health of lungs of individuals. Delhi, unsurprisingly of course, topped the list. Horrifyingly, smaller ones like Patna, Gwalior, Raipur, Ahmedabad, Lucknow, Firozabad, Kanpur, Amritsar, Ludhiana, Allahabad, and Agra figured in them. Pollution by way of suspended particulate matter due to construction – like in tony Hiranandani Estate in Thane where huge construction is underway, are as dangerous as carbon emissions.
Politifact's list came from several sources, including the World Health Organisation. We know, feel and suffer from diverse ways of pollution. Dense vehicular traffic and construction is the major one affecting our pulmonary functions. Cities can make a non-smokers' lungs look like a chain-smoker's.
The concern, however, is that when the pollution debate commenced, Delhi was compared to Mumbai, and it continues to hover around this pair of impossible to live in metropolises. The concern about the two is not misplaced, especially because the crisis is existential. Humans adapt but pay a price, urban poverty, malnutrition, congestion etc. worsening it.
The smaller cities are where the potential problems, which may emerge in all their intensities within a couple of decades, are being entirely ignored. If not tackled by way of eliminating such possibilities by planning, and more importantly, executing solutions from now, the country could well have terrible places to live in. Anyone can make a list of such cities.
No city despite huge civic budgets has had the temerity to enforce dust abatement practices, for instance in Thane, where the civic body acts only if complained about the dust cascading into their homes and into their lungs from construction sites. Nor have they planned a comprehensive transport plan for their developing cities. What they have is not well run.
I recall how in the early 1980s, Kurnool in Andhra Pradesh got its first traffic lights but for only one single crossroad. It didn't even have autorickshaws, and private cars and two-wheelers that ruled the roads. So far, a comprehensive transport plan to serve the expanding limits is nowhere in sight. Why shouldn't these smaller cities or bigger towns that are bound to grow given the rapid pace of urbanisation, opt for mass transport now itself. If that were done, their slide into Delhis and Mumbais would be halted and disincentivise the use of personal vehicles without having to one day bring about their own odd-even solutions. Parking is already a problem in such urban places and they are the spots to develop in the near and mid-term. Amaravati ought to be their model.
Arts & Culture
Many people don't know yet how to respond to widespread environmental and public health crises as well as ethical quandaries that pop up in decisions about where we live, the food we eat, what species' genes we modify, and what environments we want to conserve.
Lifestyle
As much as fashion brands remove the political edge from powerful cultural symbols, the reality will not allow for it to happen. The keffiyeh will continue to be a reminder to the world that Palestine continues to be unfree. That Palestinians exist, that they resist.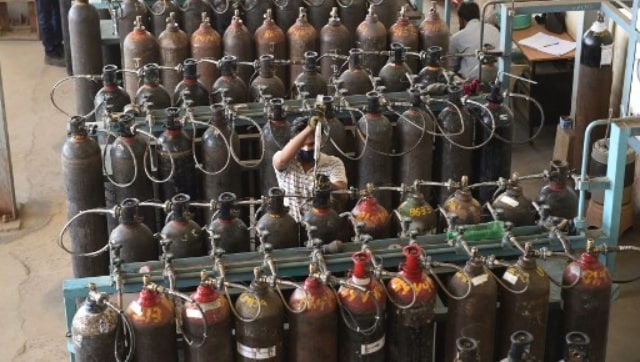 World
As health systems near their limit in places like India and Nepal, a resetting of global priorities towards disaster anticipation rather than merely disaster management is required.