Why we should be worried about North India's demographic time-bomb
North India is becoming a ticking demographic time bomb and unemployment, gender disparity and illiteracy are all contributing factors
North India is being literally turned on a skewer. Punjab had to be restrained by the Supreme Court as it sought to stop further construction of the Sutlej Yamuna Link (SYL) canal. Haryana went on a rampage earlier demanding minority status for the Jats. There are war cries surrounding the alleged gang rape at Murthal. Intemperate pronouncements by political and religious leaders in the North have increased in frequency and shrillness.
It was therefore appropriate for Ambit Capital to talk about North India becoming a ticking demographic time bomb (Sizing India's demographic bomb, April 5, 2016).
Look closely at this region and you will understand why. The instances of violence, abuse and even sex-related crimes could just be for starters. The nightmare of the past few months could get worse. This is India's badland. It accounts for the most votes in the country. It has a very young population. It is also, collectively, the most backward.
This territory has little education, and has fewer women and jobs than most other parts of the country. This collective absence is a sure recipe for violence, lawlessness and even anti-national activities.
Just examine the figures.
Watch how the all-India average of 933 females for every 1,000 males has climbed to 944 between 2001 to 2011 (when the last Census was taken). But the figures for some states are hardly flattering. Jammu and Kashmir (J&K) has dipped from 892 to 883. It could be a key factor for the violence that threatens to spiral out of control. The figures for Bihar are not very flattering either. They've fallen from 919 to 916.
But delve a bit deeper, and the signs become even more disturbing. It is then that you realise that things aren't right with many other states. Take Uttarakhand. Or Delhi. Or Uttar Pradesh (UP). Or Chhatisgarh. Or Madhya Pradesh (MP). They are additions to the two states mentioned above. They are all ticking time bombs where the skewed sex ratio will mean more allegations (or actual instances) of rape and brutality.
Then take literacy levels. Here it is wise to begin with the precautionary warning. India's average literacy levels are reported to be around 74 percent. But this figure can be quite misleading. India's definition of literacy remains the same for the six decades or so — anyone who can read and write the letters of his or her name, in any language — is presumed to be literate. Thus, if a person's name is "Ram" and he can write and read the three letters of his name, he is classified as being literate. It is the most convenient way to perform a statistical fudge, and could easily classify as one of the worst fudges in the world.
So where would you peg India's literacy level? It is quite hard to tell, because each state has its own board examination. This is compounded by the fact that Kapil Sibal, the former Union home minister, had steered a legislation through Parliament, which compelled students to automatically and compulsorily promote students each year, up to the Class Seven level. Since around five percent of the students on an average are filtered out each year on grounds of non-performance on various counts, the automatic promotions policy ensures that, at the Class Eight level, each class would have around 40 percent of students who ought not to have been there.
As no school would like to face the combined onslaught of parents and society by detaining 40 percent of students at the Class Nine level, most managements of schools promoted them further (automatically). Some good schools that attempted to detain students at this stage were warned by education ministers (as in Maharashtra) not to detain them. Thus, almost all students who enrolled for Class One could be expected to appear for Class 10 exams.
At the board level too, state governments chicken out at the thought of detaining 50 percent (or more) of the students. Even otherwise, examination boards are known to give grace marks to students at each level (local, regional and state). Thus, a student securing 15 percent of marks could be expected to be 'graced' to 35 percent. The new automatic promotions policy only made things worse. That is why, the present HRD Minister's decision to scrap the automatic promotions policy is perhaps a good move — finally.
Thus students who should not pass the Class 10 examinations also get promoted. Many of these students then knock at the doors of colleges in order to gain higher education. The poor quality of students seeking enrolment plays havoc with teaching standards. Coupled with the terrible salaries teachers get — when compared with their counterparts in manufacturing or in the financial sectors — the best talent stays away from teaching. The quality of graduates thus is also pathetic.
Organisations like McKinseys and Nasscom believe that only 20 percent of graduates are employable. Now go back to our chart, and you will discover that even in the face of such rotten benchmarks, students in J&K, Rajasthan, UP, Bihar, Chattisgarh and MP under-performed. Literacy levels in these states are lower than the propped up national average. Obviously, most graduates from these states will not even be considered for employment by most good organisations. Without good education, there can be little scope for growth.
Now comes the final rub. These are states that have not even been able to create the number of jobs (well paid or even otherwise) that the teeming millions aspire for.
With no jobs, little employability and fewer women, and a vibrant and youthful population, these states are at the brink of a social revolt. They are willing fodder for rent-a-mob possibilities that short-sighted and amoral politicians are always in search of. They can be exploited, abused, and even provoked into unbelievable acts of violence, loot and arson.
This is what the world realised when the Shah of Iran was forced to abdicate power, ushering in the Islamic Republic under the leadership of Ayatollah Khomeini. True, the Shah had big plans of modernising his people. But he forgot that his country had a large proportion of young people, which he loved to believe were capable of a demographic dividend for his country. But this population had little education, and fewer jobs. They were ready to be ignited. They just needed an excuse, and the revolution was unstoppable.
That explains why in spite of the Western world calling Iran fundamentalist, the new regime focused on good education, and job creation. Prime Minister Modi has been talking about creating jobs. But heads of North Indian states want to drag the country down further. One chief minister has called for extending reservations to the private sector as well.
Reservation makes sense only at the school level. Good education is the best leveler. Thereafter, jobs and promotions must be on merit. But when education is terrible, and most are unemployable, reservations begins to gain much support among unemployable masses. Reservation without merit is a surefire recipe for economic disaster.
Put these reasons together and the penny drops. North India is a demographic time-bomb.
Can it be defused? Yes, if there is good education. And strict enforcement of laws that are aimed at preventing female infanticide. Jobs can be created, but only if there is political peace. With unemployability and gender disparity, social stability will remain fragile.
Business
Customers will have the liberty or facility to cancel, view, or modify any standing instructions set on their card.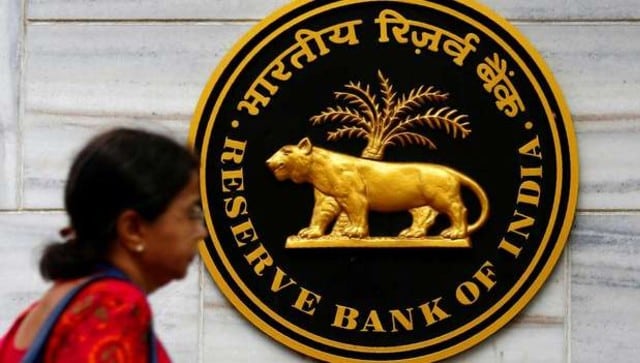 Business
"In August, we believe that India passed a turning point which consolidates and thrives come September," said the article authored by a team lead by RBI Deputy Governor Michael Debabrata Patra.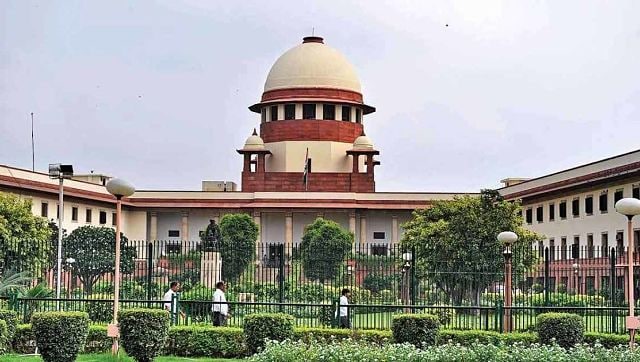 India
Taking up pleas pertaining to alleged hurdles in granting reservation in promotions to SCs and STs, a three-judge bench directed the Advocate on Records of states to identify and flag unique issues