Why we live in fear: It's not racism, it's complete ignorance of humankind
The stares had started on the day of my arrival itself. But it took a couple of months before I was first subjected to an explicit racial abuse.
I'm writing this not because I'm writing anything new. In fact, I don't even write that much. I'm writing because I see no other way to express myself.
I came to India first in 2014. I'm a small-scale businessman, who exports little quantities of Linen cloth from India to my native country Cameroon. Back in 2014 when I first arrived and took my first walk down a street, I immediately realised that India would not be easy to deal with.
The stares had started on the day of my arrival itself. But it took a couple of months before I was first subjected to an explicit racial abuse. Walking through one of the narrow alleys in Khirki Extension in Delhi, some people unloaded a bucket of water on me. As Black Africans we are used to abuse over the world so it doesn't come as an extreme surprise when such things happen. But here it was more aggressive.
I don't want to speak about the politics of it all because that is something delegates and diplomats from my country and countries of those others, who face this problem, should handle.
I will, though, speak about how unsafe and scared I feel in this city.
Only a week ago, I visited a friend who had to be admitted to Aiims hospital after a couple of Indians attacked him and his sister with cricket bats and sticks, and robbed them off the $1,000 that they had. I haven't been subject to such extreme physical abuse yet, but I always feel it is around the corner and can arrive any time.
I live in Nirman Vihar. A population of high-level African diplomats makes it a safe area for me and my wife to live. The situation is different for most of my friends living in lesser places. My wife studies English at a college here and we make sure she doesn't go out of the house alone, especially late in the evening.
A lot of my friends used to live in Khirki extension until in 2014 — before I even arrived in the country — a local politician's midnight raid forced them to flee the place. I still visit the place for a haircut once in a while, or to catch up with those who have remained behind, but things have definitely changed.
Indians are a curious lot. I won't say all of them are racist. Some of them have been good to me, and have become close friends as well. They invite me to their homes and even let me and my wife stay over. Then there are the others who shout slurs at us and call us names and things.
I have never stood on a street and felt that I wasn't being watched. It is odd. Even some of the people who are nice to me are nice to me until I am of some use to them. Over the last couple of years that I have lived in Delhi, I have learned that people see us in a particular way, as if we come from a primitive more humble background than theirs and are therefore unworthy of even being here.

I'm trying to run a small business from India, but being of the colour of skin that I am I find it difficult to engage with people. When I arrived in India I knew living here would be a challenge, but little did I know that even on the business side of things people refuse to give up their prejudice about African people.
Back home my family worries about me. I got a number of phone calls from Cameroon after the recent killing of a Congolese man in Vasant Kunj area of the city. Everyone wanted me and my wife to come back. It's not as if we are living on hospitality. I pay for my wife to study and I go about doing business just any other man would. It all probably comes down to education. Most incidents of racism that we have faced have been from people who come across as uneducated or at least insensitive.
I'm not sure if the Indian government plans to do anything about it. There have to be ways to sensitise people towards race and skin colour. Even in Cameroon, racism exists, but I've never seen it as aggressive as it is in India. Right now, I'm only scared for the safety of my wife, because we are easy targets. I'm not sure if I will continue to live in India. There are opportunities and good people here but we are far, far away from our home, and our voices cannot reach across the ocean because this is not even racism, this is ignorance of a basic human kind.
As told to Manik Sharma
Ngobe George is a Cameroonian International who has been living in New Delhi for the last two years.
Find latest and upcoming tech gadgets online on Tech2 Gadgets. Get technology news, gadgets reviews & ratings. Popular gadgets including laptop, tablet and mobile specifications, features, prices, comparison.
World
Pakistan has its own system of indefinite detention and house arrest, where terrorists are kept far from the prying eyes of courts and the media
India
The politics of procession is an oft-repeated diatribe that becomes a convenient excuse to tarnish a certain community. However, what often gets buried under the reams of such atrocious literature is the fact that communalism does not express itself via politics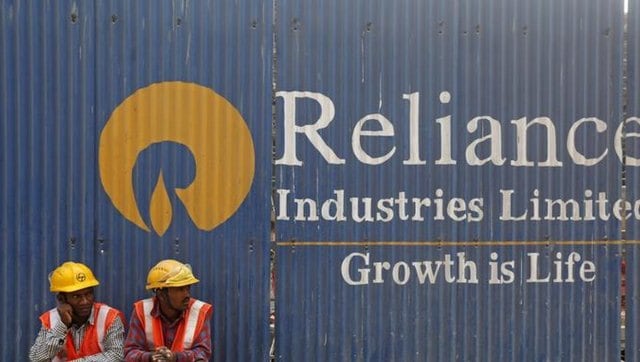 Business
It is the ingenuity and the resourcefulness of Indian entrepreneurs as well as family businesses that hauled us out of that era of scarcity and want.