Why was Pachauri not suspended immediately upon being accused of sexual harassment, asks Indira Jaising
The open letter written by Pachauri's former colleague opens up the scars that women frequently face at workplaces
By Shishir Tripathi
"The news of promotion of a man who stands booked on charges of sexual harassment at workplace, stalking and criminal intimidation by country's who's who makes my flesh crawl".
This is how the research analyst, who allegedly suffered sexual harassment at the hands of her former boss RK Pachauri, reacted in an open letter after the septuagenarian's re-appointment as executive vice-president of TERI.
Her open letter gives a sense of déjà vu. In 2013, former Supreme Court judge AK Ganguly addressed a letter to the then Chief Justice P Sathasivam, claiming innocence from allegations of sexual harassment made by an intern and a law student of National University of Juridical Sciences (NUJS).
Reacting to Ganguly's statement, the law student wrote in a blog that "anyone claiming my statements are false is showing disrespect not just to me, but also to the Supreme Court of India".
The NUJS student alleged that she was harassed in a hotel room in New Delhi on 24 December, 2012, while she was interning with the former judge.
The blog had the same pathos and angst as reflected in the open letter written by the research analyst in Pachauri's case.
Another letter, written in November 2013, had created a similar public outrage. A young journalist at Tehelka magazine brought allegations of sexual harassment against Tarun Tejpal, the editor.
Tejpal was accused of sexually harassing the victim during an event in Goa on 7 November. As the story unfolded, the debate over safety of women at workplaces was reignited.
Strict implementation of Visakha Guidelines was called for and severe punishment for Tejpal was demanded.
Law enforcement agencies acted fast and Tejpal was booked under several sections of the IPC on 22 November. The first information report (FIR) charged Tejpal with sexual assault and within three months on 17 February, a chargesheet was filed and the trial began.
The manner in which a host of other high-profile cases of alleged sexual harassments were dealt with in last few years, however, makes the swiftness displayed by the state in Tejpal's case appear like an aberration than a routine.
TERI's nine-member governing council, which also includes Pachauri himself, on 7 February reinstated the former director-general as executive vice chairman, which gives him operational power.
According to sources, at the governing council meeting last year, Pachauri demanded that he should be made executive vice president and given the charge of human resources (HR), finance and administration.
Though it cannot be confirmed what powers will be given to him, in all probability Pachauri will have most of the operational powers.
Last July, Delhi high court allowed Pachauri to enter the offices of TERI except its headquarters and the one in Gurgaon, where the complainant was posted. The 29-year-old analyst was anguished at Pachauri's return and stated that she does not have much confidence in the governing council.
Her fears came true.
In July 2014, a young intern leveled allegations of sexual harassment against a former judge of the apex court. What followed was enough to break the spirit of even the most indomitable fighter.
A Rs 25 crore defamation case was filed against the 'victim' and various media houses who reported the news and an injunction from the Delhi high court curbed any reporting of the allegations.
Senior Supreme Court lawyer Indira Jaising, who appeared for the 'victim', said while commenting on the fate of sexual harassment cases:"Both the powerful and those who are not powerful sexual harassers seem to be doing well despite pending cases against them. There are serious problems with the law."
She added: "In the case of Dr Pachauri, his power was complemented by the power of the members of the Board. It is a conspiracy of the powerful, an inner club, which ensured that he was not only rehabilitated but promoted.
"The question that needs to be asked is, why was he not suspended immediately upon being accused of sexual harassment and when the internal complaints committee was set up?
"Allowing him to go on leave instead of being disciplined was the major problem. It meant that there was no censure of Dr Pachauri by the Board and he was free to interfere with the functioning of the organisation.
"His promotion is the logical outcome of a management policy to support the harasser and victimise the complainant."
On the case involving the Supreme Court judge, she noted: "He is after all a judge and he filed a case in his own court where he practices and where he was a lawyer. His case was argued before a judge who was junior to him at the bar.
"He was represented by 22 of the senior-most lawyers of the Delhi High Court, many of whom are now additional solicitors general. This gives you an idea of his clout. As usual, most of these people get their staff and juniors to depose in their favour and there is always someone to oblige."
She added: "We have applied for the transfer of the case to another High Court and the petition is pending in the Supreme Court of India."
Referring to another case where a sitting judge of high court in Madhya Pradesh (MP) was accused of sexually harassing an additional district and session judge (ADJ), Jaising said: "In the case of the Judge of the high court of MP, he is being impeached and yet he continues to be a sitting judge of the high court influencing his subordinates.
"The Supreme Court has thrown up its hands and takes the view that it has no power to suspend him pending an impeachment. The ADJ who was compelled to resign has been very badly affected, her career ruined, and her family exposed to unhealthy environments."
In her compliant, the lady judge who resigned in 2014, said she had to do so to protect her "dignity, womanhood and self-esteem".
It was indeed not an open letter but opened up the scars that women face at workplace and which in most of the cases never comes up for justice.
Find latest and upcoming tech gadgets online on Tech2 Gadgets. Get technology news, gadgets reviews & ratings. Popular gadgets including laptop, tablet and mobile specifications, features, prices, comparison.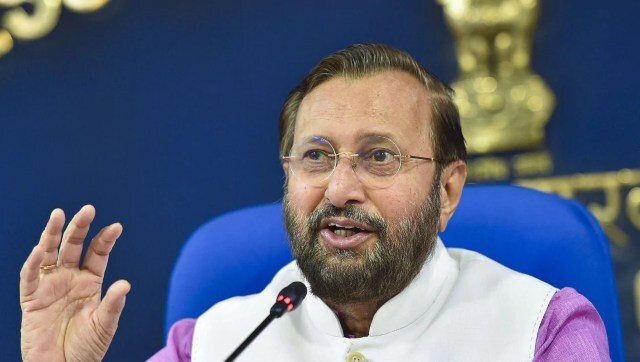 India
Running an online campaign against the controversial Draft EIA 2020, FridaysforFuture.in was blocked by the Delhi Police, saying it depicted "objectionable contents and unlawful activities or terrorist act, which are dangerous for the peace, tranquillity and sovereignty of the India"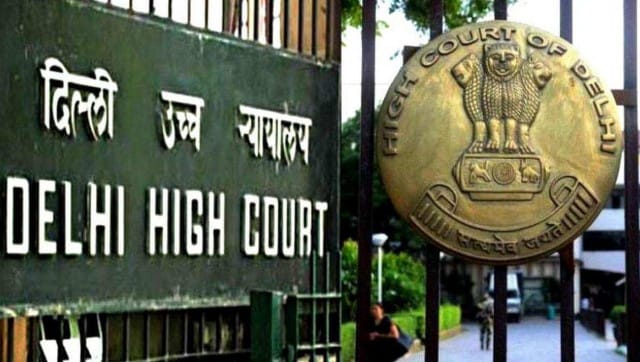 India
According to a March 2019 gazette notification by the Medical Council of India (MCI), the NEET has been made mandatory for pursuing MBBS courses abroad
India
The court asked the UGC to explain the import of April guidelines on July guidelines and has listed the matter for further hearing on 24 July.