Why Modi's bold Balochistan strategy will strengthen, not weaken India's moral position
Nowhere did Modi mention that India will adopt an interventionist policy by actively inciting insurgency on a sovereign nation's soil. The effort was to internationalise the violations of human rights and make it the talking point by acknowledging Baloch struggle and expressing empathy with the long-suffering people.
Far from being a bad portent, Prime Minister Narendra Modi's bold gambit on Balochistan reflects a refreshing new nimbleness in India's foreign affairs that is responsive to rapidly altering ground realities.
In the dog-eat-dog world of international relations, nations rely more on realism than idealism as their foreign policy determinant. In 1923, then US Secretary of State Charles Evans while countering President Woodrow Wilson had said what holds true even today. "Foreign policies are not built upon abstractions. They are the result of practical conceptions of national interest arising from some immediate exigency or standing out vividly in historical perspective." (Glenn P Hastedt, Encyclopedia of American Foreign Policy, 2002).
Adherence to abstract principles, doctrinal rigidity or isolationism are unlikely to serve a nation's purpose in the fast-changing scenario of strategic affairs. India's unique geopolitical position means that the environment in which New Delhi pursues its interests will become increasingly more complex.
We share our border on one side with a country that uses terrorism as state policy. And we are also neighbours to Asia's largest power which fuelled by decades of unprecedented double digit growth now displays greater assertiveness and as a global player, seeks to redraw the economic, political, and security order around it.
Not just Pakistan and China, every country always acts according to its own interest.
As career diplomat and national security expert Shivshankar Menon had pointed out during a speech delivered at the National Law University in Delhi in November last year, despite their stated intents "Russia (still) sells arms to Pakistan, the US supplies arms and discusses Pakistan's nuclear weapons and China has committed $46 billion to an economic corridor and Gwadar in Pakistan. India asks the West to refrain from supporting Pakistan, but countries will act according to their own interests. So long as Pakistani terrorism is not a threat to them, they will not expend blood or treasure eliminating Pakistan origin terrorism for India."
What does this mean? It immediately implies that India can no longer define its strategic affairs solely on Nehruvian ideals of pacifism and non-alignment. This does not mean that India should make interventionism the fulcrum of its foreign policy but it must search for bargaining chips in order to meet the challenges posed by a deepening Sino-Pakistan relationship.
It is in this context that we must place India's contemporary shift.
It is disingenuous to link Modi's recent references to human rights violations in Balochistan to the 2009 India-Pakistan joint statement in Sharm el-Sheikh. Pakistan had then managed to forced through a reference to Balochistan which was vociferously opposed by Indian Parliament, forcing Prime Minister Manmohan Singh to disown the statement. BJP, then in opposition, had accused the UPA government of compromising India's position on Pakistan, returning from there as "guilty" and had said that "waters of the seven seas will not be able to wash the shame".
To cite Sharm el-Sheikh statement and claim that a shift in Balochistan strategy somehow "exposes" India's hand and weakens our position is a specious argument. For one, the situations are vastly different. The 2009 proclamation was a diplomatic victory for Pakistan which had long been accusing India of extending covert support for a separatist movement. Though Islamabad has historically failed to produce even an iota of evidence, that reference was bad optics for India.
Modi's overtures to Balochistan, in comparison, are an acknowledgement of the state-sponsored atrocities unleashed by Pakistan on people which it calls its own and an attempt to muzzle opposing voices. It was done on India's terms. Far from weakening our moral position, this gives us a leverage while dealing with Pakistan and exposes it as a occupying force, a narrative Islamabad had long been globally selling against India. By openly acknowledging the struggle of the Baloch people, India made a very different political statement.
As Firstpost pointed out on Monday, nowhere did Modi mention that India will adopt an interventionist policy by actively inciting insurgency on a sovereign nation's soil. The effort was to internationalise the violations of human rights and make it the talking point by acknowledging Baloch struggle and expressing empathy with the long-suffering people. The reference was made in such a way that it steers clear of active intervention and yet heaps pressure on Pakistan whose status as a pariah nation and efforts to differentiate between 'good terrorism' and 'bad terrorism' are well-documented. Moreover, our foreign policy cannot be dictated by what Pakistan may or may not say.
Let's take a look at what he said from the ramparts on Monday during the speech to mark 70th year of Independence.

"Today, I want to especially honour and thank some people from the ramparts of the Red Fort. For the past few days, the people of Balochistan, people of Gilgit, people of Pakistan-occupied Kashmir, the way their citizens have heartily thanked me, the way they have acknowledged me, the goodwill they have shown towards me, people settled far across, the land which I have not seen, people I have not met ever, but people settled far across acknowledge the Prime Minister of India, they honour him, so it is an honour of my 125 crore countrymen, it is respect of my 125 crore countrymen, and that is why, owing to the feeling of this honour, I want to heartily thank the people of Balochistan, people of Gilgit, people of Pakistan-occupied Kashmir for having an expression of thankfulness."
Kanwal Sibal, former Foreign Secretary, told PTI that Modi deserves praise for delivering a direct response to Pakistan's provocations: "By raising the Balochistan issue, Modi has changed the rules of the game. From the PM's point of view, this is a warning signal to Pakistan."
Former High Commissioner to Pakistan G Parthasarathy said it was a "long overdue" and a "necessary step… there has to be some inducement for Pakistan to fall in line".
"India has been more restrained than necessary despite Pakistan constantly carrying out propa ganda on Kashmir, calling it the legacy of Partition. If that's the case, Balochistan also is a legacy of Partition," said Parthasarathy. He also recalled how Jinnah recognised Balochistan's independent status before Pakistan obtained its accession.
Going by Pakistan's sharp reaction, it is evident that the arrow has hit the target. But there's a larger reason still why India should show solidarity with Balochistan, apart from the obvious diplomatic leverage. As a growing power which takes itself seriously and wants to have a greater say in the geopolitical developments around it while retaining core interests, India also has a moral obligation towards Balochistan. It cannot just keep looking inwards.
Find latest and upcoming tech gadgets online on Tech2 Gadgets. Get technology news, gadgets reviews & ratings. Popular gadgets including laptop, tablet and mobile specifications, features, prices, comparison.
India
India and Pakistan are just part of a larger — fraught — landscape. Every nation-state to acquire nuclear weapons after the five permanent members of the United Nations Security Council is in Asia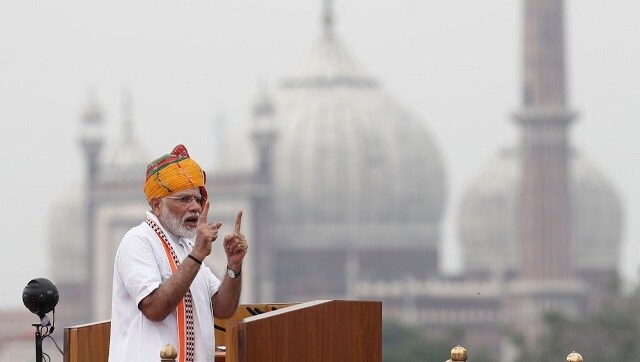 India
This year, the Independence Day event on 15 August is likely to consist of only Prime Minister Narendra Modi's speech, a 21-gun salute, the National Anthem, and the unfurling of the National Flag, reports said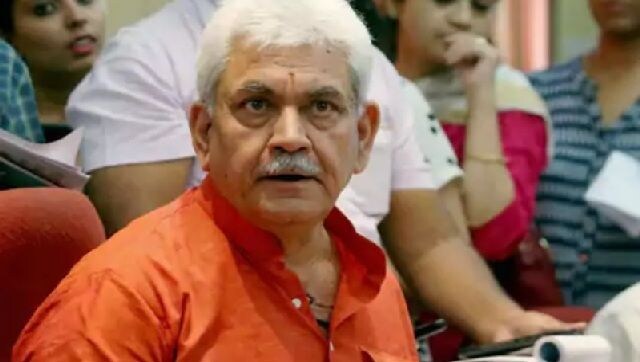 India
Much like his predecessor GC Murmu, Sinha's greatest challenge will be to remove the sense of alienation keenly felt in the Valley.