Why did Trupti Desai's much touted march to Haji Ali Dargah fizzle out?
Trupti Desai who initially planned to enter the Dargah's sanctum sanctorum, changed her mind instead
What prevented Bhumata Ranragini Brigade head Trupti Desai from marching right into the sanctum sanctorum of Mumbai's famous Haji Ali Dargah on Thursday?  Desai's decision to not enter the innermost sanctum was baffling, as when it comes to breaking age-old traditions of banning women from entering the most sacred part of some of India's most famous religious shrines, she has of late become a phenomenon.
Earlier this year, when Trupti Desai successfully marched into the Shani Singapur Temple and performed an aarti at the inner sanctum, she debunked a 400-year-old custom. In an earlier story in Firstpost, it was reported that the trust of Shani Shingnapur temple in Maharashtra had finally allowed women to enter the temple. Similarly, she was instrumental in securing the rights of women to enter the Trimbakeshwar Temple (even though days later some women were allegedly manhandled by a group while trying to enter the inner sanctum).
On 20 April, NGOs and activists formed the 'Haji Ali Sabke Liye' campaign, lead by Desai, to protest against the ban on entry of women into the sanctum of the Haji Ali Dargah, a 15th Century shrine in Mumbai. However, till 2011, women were allowed to enter the inner sanctum, reported CNN-News18.
Feminism naturally has its enemies. And Desai isn't certainly short of them. Her proposed march to the Dargah's inner chambers angered an All India Majlis-e-Ittehad-ul Muslimeen (AIMIM) leader. According to ANI, Haji Rafat Husain, threatened to smear black ink on her. Another from the Shiv Sena threatened to greet her with slippers.
But nothing could deter her. With her mind on a "peaceful march", Desai set forth to Haji Ali and arrived at 4 p.m., when she suddenly changed her mind. Desai wouldn't enter the inner shrine as she had initially planned to. What went wrong? Was it because Desai was a Hindu and the place she had decided to enter, belonged to Islam? Or was it because she was intimidated by the group of men who had assembled in front of the Dargah to stop Desai from entering? Was the problem patriarchal or communal? Perhaps, Trupti Desai can only best answer these questions.
The hegemony of patriarchy has long dictated what women should and should not do, eat, think, behave, dress... It sometimes takes a peaceful protest to shake things up. But what is the point of feminism if it's foot soldiers and leaders change their mind halfway and turn back? Where do we go from there?
Entertainment
Our newest Ella is no regular Cinderella. She dreams of becoming a star dressmaker. Marrying the prince of her kingdom will have to wait.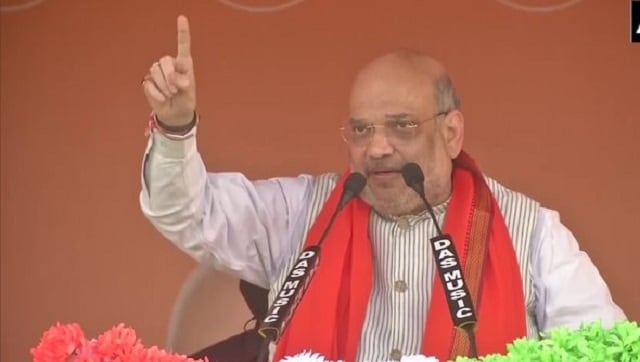 India
The meeting, being organised to commemorate the sacrifices of freedom fighters who fought against the Nizam and Razakars, would be held at the district headquarters town of Nirmal near Adilabad.
Politics
The FIR against the AIMIM chief was registered Thursday night at Barabanki city police station after his party's rally