Why did the sight of the Odisha man carrying his wife's body not move anyone to help?
Of course, it is appalling. The fact that a tribal from Odisha had to carry his wife's body, wrapped in a mat, for 12 km to cremate her
Of course, it is appalling. The fact that a tribal from Odisha had to carry his wife's body, wrapped in a mat, for 12 km to cremate her because there was no ambulance, and the hospital would not help, fills us all with a sense of disgust.
We are going berserk as the report travels round the world. Heartbreaking stills and film of the trek.
But hang on just a minute. What about the people who were taking pictures of the man starting his journey and the video cameras that were marking this horrendous final journey. Were they not being operated by educated, intelligent newsmen and maybe women? And did they not think that okay, we've got our story, we have our footage, we can go wild on the TV news shows and the shrill chat shows and spray outrage, shouldn't we now kind of ask the question: What were these recorders of history doing?
Ah, ours is to cover the event, however grotesque, and not be part of the solution.
This I do not get. We have this woman in a very neatly wrapped covering ostensibly done by the hospital. Then, from what I have seen, we have a cameraman standing by waiting for the bereaved husband to hoist the body on his shoulders.
Yo, he didn't think, this is gross, that is a human being holding the remains of someone he loved, maybe we can get off a first shot of him loading up the body and then help the guy.
What if it hadn't been a perfect shot the first time? Not many of us are practiced in carrying dead people on our backs or shoulders. Finally, she's up on his shoulders and he's walking, his young distraught daughter weeping by his side. The camera is recording all this.
Now unless the damn thing was an eye in the sky or a drone that got lost, there was a fellow Indian behind these cameras. Whether he was a professional media person or a guy with a phone I don't care, he was selling it. Did he choreograph it, tell the man if he had dropped her to do it again properly, we can't have corpses falling around. What a coincidence to be there when the husband is lifting the body.
And all the way we can see people watching and they can see the camera and in a land where being on TV is an orgasmic exercise, there was not one person who questioned what was going on, in what would have taken over two hours at minimum.
You can see people on the side of the road rubbernecking. Maybe they did not know what was in the mat.
But the curious, who come out of the woodwork, they would have known because that camera is like the pied piper's instrument...mesmerising.
No one thought to call the authorities. No one thought to flag down a passing vehicle.
None of the media was offended when they bought this footage in case I am wrong and the person who shot it was putting it to the highest bidder.
I am ashamed at the coverage we are getting globally. We are not heartless people. In fact, rural India is a pretty decent place and it is mathematically inconceivable that a man would walk a highway for 12 km with a body on his back and nobody would care to do anything.
Why do I keep thinking these nasty thoughts that someone worked on him and made a promise.
I must be wrong. I have to be wrong. There is no way this could happen...we may be doing a lot of wrong things but the India I know and love would not have let him walk alone.
That's our strength. In times of grief in India, no one, caste, colour and creed be damned, walks alone.
Did we let ourselves down for the sake of a story and exploit loss because it would be a scoop a doop?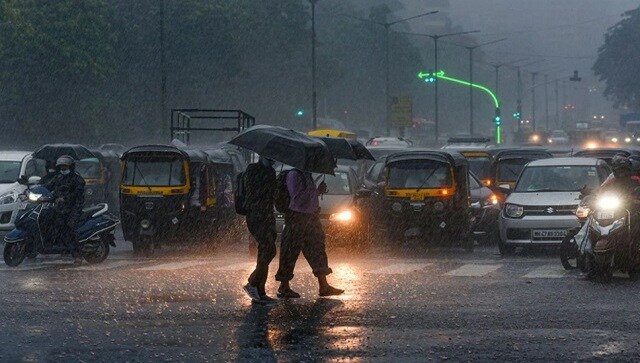 India
The state received an average 155.9 mm rainfall triggering floods in urban and rural areas
India
The weather office has issued 'Red' warning, predicting heavy to very heavy and extremely heavy rains, for Sambalpur, Deogarh, Angul, Sonepur and Bargarh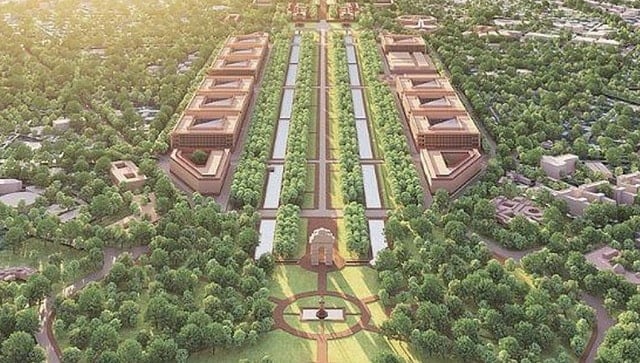 India
In this day and age where even private homes undergo renovation regularly, the Indian State continues to operate out of 90-year-old repurposed colonial homes retained after independence