WHO says air pollution will cost world millions, calls it 'a global public health emergency'
Maria Neira, head of public health at the World Health Organisation called air pollution 'a public health emergency'.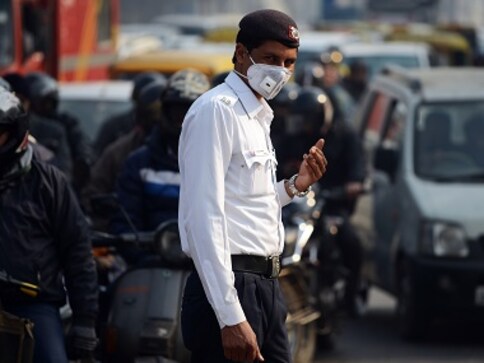 The World Health Organisation is calling air pollution "a public health emergency" across the globe.
Weeks before the organisation is slated to reveal data on high levels of pollution from 2,000 cities, Maria Neira, head of public health at the WHO, told The Guardian that toxic air is "one of the biggest problems we are facing globally, with horrible future costs to society."
Research has now found that polluted air is the cause of not only pneumonia or asthma but also of cardiovascular diseases and dementia, which will cost governments a lot of money in health care in the future, she said.
She also urged for an improvement in public transport systems, for government to do the needful and for individuals to play their role by choosing a public transport vehicle over their own car, according to the Irish Examiner.
A study published in the journal Nature in September 2015 revealed that more than three million people die due to outdoor air pollution globally every year: a figure that is greater than the number of deaths from malaria and HIV/Aids combined, according to The Guardian.
"We find that emissions from residential energy use such as heating and cooking, prevalent in India and China, have the largest impact on premature mortality globally, being even more dominant if carbonaceous particles are assumed to be most toxic," the researchers wrote in their paper titled The contribution of outdoor air pollution sources to premature mortality on a global scale in the journal Nature.
In December 2015, the Centre for Science and Environment (CSE) released a report titled Body Burden 2015: State of India's Health in which they stated that air pollution is responsible for 10,000 to 30,000 deaths annually in Delhi as it is the fifth leading cause of death in India.
"It results in about 6,20,000 premature deaths (in the country) which are caused by stroke, chronic obstructive pulmonary disease, ischemic heart disease, lower respiratory infections and trachea, bronchus and lung cancer, among others," the statement said, adding that the report highlights the heightened vulnerability of the poor and calls for stringent actions.
"The way forward would be to reduce the source of air pollution mainly revamping our transportation systems and forcing the industry to come up with cleaner technologies. But people are not aware of these linkages and continue to junk public transport," said CSE DG Sunita Narain.
The studies come at a crucial time: the Paris Climate Conference of 2015 saw 195 nations across the globe pledge to reduce carbon emissions and raised the hopes of the people.
"Paris represented a real sea change in seriousness in coming to grips with the issue," said Alden Meyer, a veteran climate analyst from the Washington-based Union of Concerned Scientists who has followed the UN process for nearly three decades.
Much of that seriousness was driven by a crescendo of deadly extreme weather and the growing confidence of science in connecting the dots with long-term shifts in climate.
However, whether the 12 December Paris Agreement is the key to our salvation or too-little-too-late depends on what happens starting now, experts and activists told AFP.
"The most compelling thing you can say about Paris is not that it saved the planet, but that it saved the chance of saving the planet," said Bill McKibben, founder of the grassroots organisation 350.org and an architect of the worldwide movement to divest from fossil fuel companies.
Robert Stavins, director of the Harvard Environmental Economics Program at the Harvard Kennedy School, was also chary: "We will only be able to judge whether it is truly a success years, perhaps decades, from now."
With inputs from AFP and PTI
World
The virus causing the current monkeypox outbreak has several mutations compared with versions of the virus circulating in Africa. However, it's not known if these mutations affect the clinical disease
World
The summit for Commonwealth heads of state in Kigali, the Rwandan capital, is the culmination of a series of meetings earlier in the week that have reported some success in efforts to improve the lives of people in the 54-nation bloc
India
The request was made to deal with the problem of vehicular pollution in the city, which the officials indicated is contributed to in part by vehicles coming from Haryana