You aren't being written up as a bimbo or a sex symbol, Merin Joseph, let it go
Merin Joseph need not be so goody-two-shoes and assault the media with too much righteousness
Most of the world lives dull and grey lives. Lives of not so quiet despair with nothing ahead that offers even a sliver of relief.
Except for the offerings of make-believe. Cinema posters of unreal people, thirty feet high, people converted into goddesses through celluloid, colourful and bright eyed and from another planet. So unattainable and yet so overpowering that the unspoken envy they excite demands an acknowledgement that visual beauty is an Indian magnet.
We still hold store by beauty contests. Our women are parceled off to various parts of the world to take part in cosmetic combat. Fashion shows where the clothes don't count abound. Our brides to be are all beautiful even when they are homely. Advertising takes the visual to such heights that we have stereotyped the perfect face and figure and draw sustenance and comfort from it.
We venerate it because we do not have it. But because we give it adoration it has to stay in its place.
On the big screen. On TV. In the glossy pages of fashion magazines. Where we can see it but cannot reach it. It is elusive and frightening and exciting.
Therefore, when beauty, as we see it, leaps off her pedestal, clambers over the fence and enters the mainstream we are offended because we don't expect it be next doors, turned common from the exotic. To handle our intimidation we sometimes mock it because it is scary. Cops do not look like this. What is she doing, playing a role? You get a pretty looking soldier in uniform and you say, how is she going to get the enemy… by fluttering her eyelashes?
If the boss is glamorous we are off balance, how is she going to be effective, just look at her, all dolled up.
It is pure male chauvinism but also a defence mechanism because most of us are not beautiful people. However,  it is not, ipso facto, harmful or hurtful or even mean, simply distilled envy.
With this deeply ingrained mindset, it is no surprise  the majority of us find it difficult equate physical looks with skill and expertise.
The odds are that the media site that packaged Merin Joseph, Assistant Superintendent of Police in Munnar, Kerala in the Top Ten beautiful cops list were actually flattering her and meant no real harm.
If she had just let it go and ignored it and not been so shrill and aggressive in underscoring the emphasis on her looks the story would have died.
It is not that important. Sure, the error lies in the visual being projected at the expense of your other attributes and can be irritating but it is part of you so don't dress down, don't become dowdy, just enjoy the adulation and earn the respect by doing your job effectively.
The cry of martyrdom is a little too strident. So long as you are not being written up as a bimbo or ridiculed as a sex symbol or being shown disrespect let it go. if that happens sue that particular media entity.
After all, whether it is Merin Joseph or Assam MLA Angoorlata Deka, your looks are an integral part of you.  Every day you make the effort to look attractive so why not let good grooming be a plus point and the hell with the media.
We have had hugely attractive personalities like Maharani Gyatri Devi, Princess Niloufer of Hyderabad, Leela Naidu, Shobhaa de, they have all carried their responsibilities with grace and elan despite being stunningly good looking.  Rita Faria was Miss World and a doctor to boot. Jackie Kennedy was a symbol of style and grace but she played her official role without worrying about how she was portrayed. Grace Kelly was the quintessential Queen like the Duchess of Kent whose touch of class  made Wimbledon's prize giving a treat. Audrey Hepburn was a Dutch Resistance worker during WW II fighting the Nazis. Mata Hari was the world's most famous spy. Marie Curie won two Nobel prizes besides being labelled as a beautiful woman. Cleopatra ran an empire. They all discharged their duties. Suggest Merin do the same.
There is no need to be so goody-two-shoes and assault the media with too much righteousness.
By bringing notice to your looks you are bringing notice to your looks.
I hadn't even heard of you till you raised heat and dust.
Media, my dear, is like soap. You don't like the fragrance don't bother with it.
Read the counter argument titled, 'You say beauty is in the eye of the beholder, I say it's a myth'
Sports
Pink, a three-time Grammy Award winner, said on Twitter she would cover the fine, berating the organisation and encouraging the players to carry on covering up.
Entertainment
This Stephen King adaptation is a yawn-fest with brief fangirl moments when Moore appears on screen.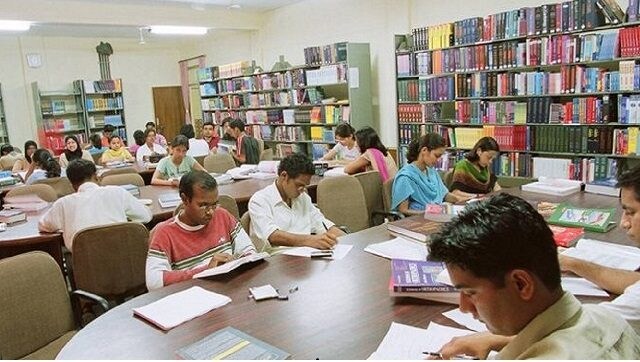 India
To aspire for a perfect assessment solution when everything else is unequal and in a state of disarray is like looking for a needle in a haystack