Where will India's new PM live? Not 7 RCR
The new PM of India will likely have to take residence at Bungalow number three or five at Race Course Road, according to a report.
The new Prime Minister of India will likely have to take residence at Bungalow number three or five at Race Course Road, according to a report in the Indian Express.
The report says that the new PM will have to wait ten days for the new Bungalow number 3 to get ready, but the number 5 bungalow in which Rajiv Gandhi lived, is ready for a new occupant. Rajiv Gandhi had previously lived in Bungalow number 5, when he first became PM.
Meanwhile there is a flurry of activity at 3, Motilal Nehru Road, which will be the new residence of Prime Minister Manmohan Singh, once he retires after Lok Sabha elections.
"The Motilal Nehru Road bungalow is almost ready to move in. The shifting of stuff from the official residence to the new place is underway. Lot of stuff has been shifted and more is on its way," Media Adviser to Prime Minister Singh, Pankaj Pachauri, told PTI.
"Prime Minister's wife Gursharan Kaur has herself been visiting the new bungalow to oversee the work being done there," he said.
A new sentry post has been erected at the main entrance while inside, horticulture staff are busy manicuring the lawns. Stone slabs and other raw materials were also seen being wheeled into the premises. Work on putting up the security cabin at the main gate is also underway.
Meanwhile 7, Race Course Road, the official residence of the Prime Minister is also busy packing up, books, flower vases and gifts given to Singh, a Rajya Sabha MP, for whom the pristine bungalow has been home during two successive terms of the UPA government.
Among articles that Singh is taking along are some books, four to five carpets and a few tea sets. Among other items, Singh had also received a bat gifted by British Prime Minister David Cameron, which he is leaving behind at the official residence, he said.
The residence at 3, Motilal Nehru Marg, a type VIII bungalow which comes under the CPWD and is spread over 2.5 acres, was vacated by former Delhi Chief Minister Sheila Dikshit recently. The four-bedroom bungalow with well-maintained lawns and office space meets the requirements of a former Prime Minister.
Given that 7RCR had become a common utterance when it came to referring to the PM's residence, the new address change for India's next PM also signals the kind of change-- no matter how small-- 2014 will be about.
With inputs from PTI
World
Netanyahu's Likud party won the most seats in a March election and was given 28 days to build a majority coalition government, but that deadline passed on Tuesday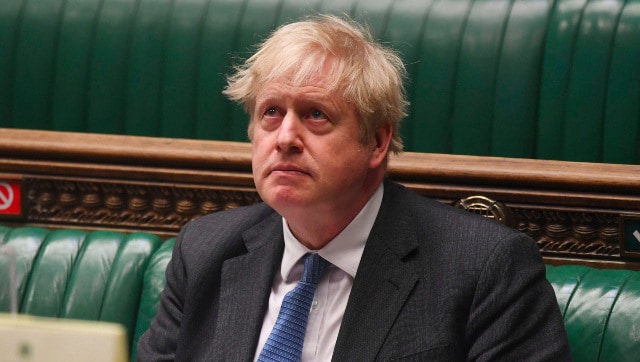 Sports
Fans invaded Old Trafford and ran onto the pitch Sunday as part of a demonstration against United's owners, the US-based Glazer family.
India
To boost the availability of medical personnel to fight COVID-19, Narendra Modi on Monday approved a number of measures, including postponing the NEET-PG for at least four months to make qualified doctors available for pandemic duty